Syed Shamshad Nasir, Missionary, USA
Muhammad Ahmad Sahib, Secretary Tabligh Jamaat-e-Ahmadiyya Detroit reports that Jamaat-e-Ahmadiyya Detroit celebrated Eid-ul-Fitr on 13 May 2021 at Masjid Mahmood. Due to the ongoing pandemic restrictions, a limited number of Jamaat members were able to join the Eid prayers at the mosque. Members interested in joining the Eid prayers were pre-registered via an online registration form.
As per the social distancing guidelines, prayer halls were appropriately marked on both men's and women's sides and members were required to bring their own prayer mats along with protective masks. All other guidelines were circulated for members' convenience for the Eid prayers at Masjid Mahmood.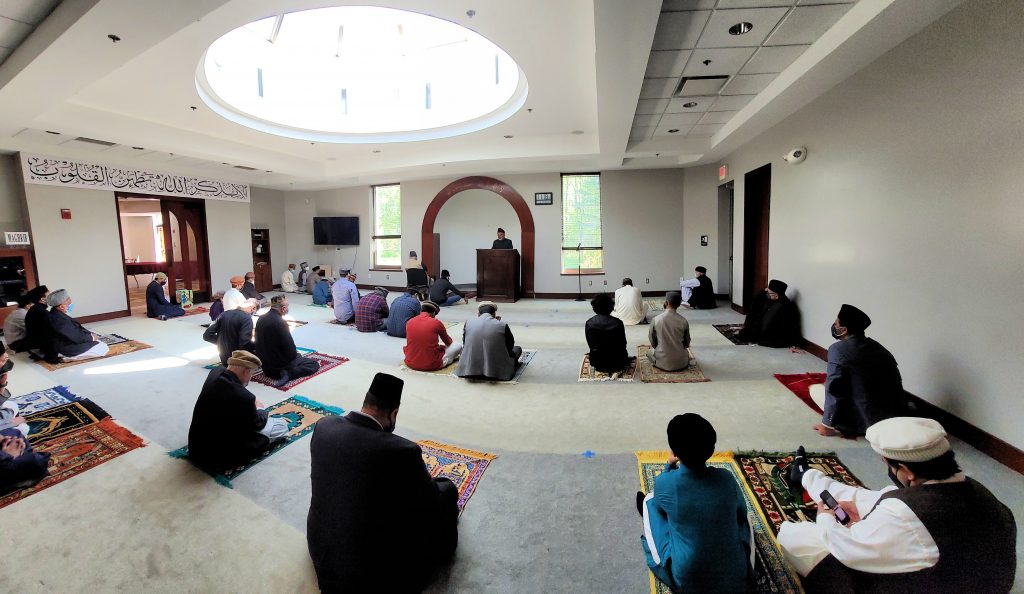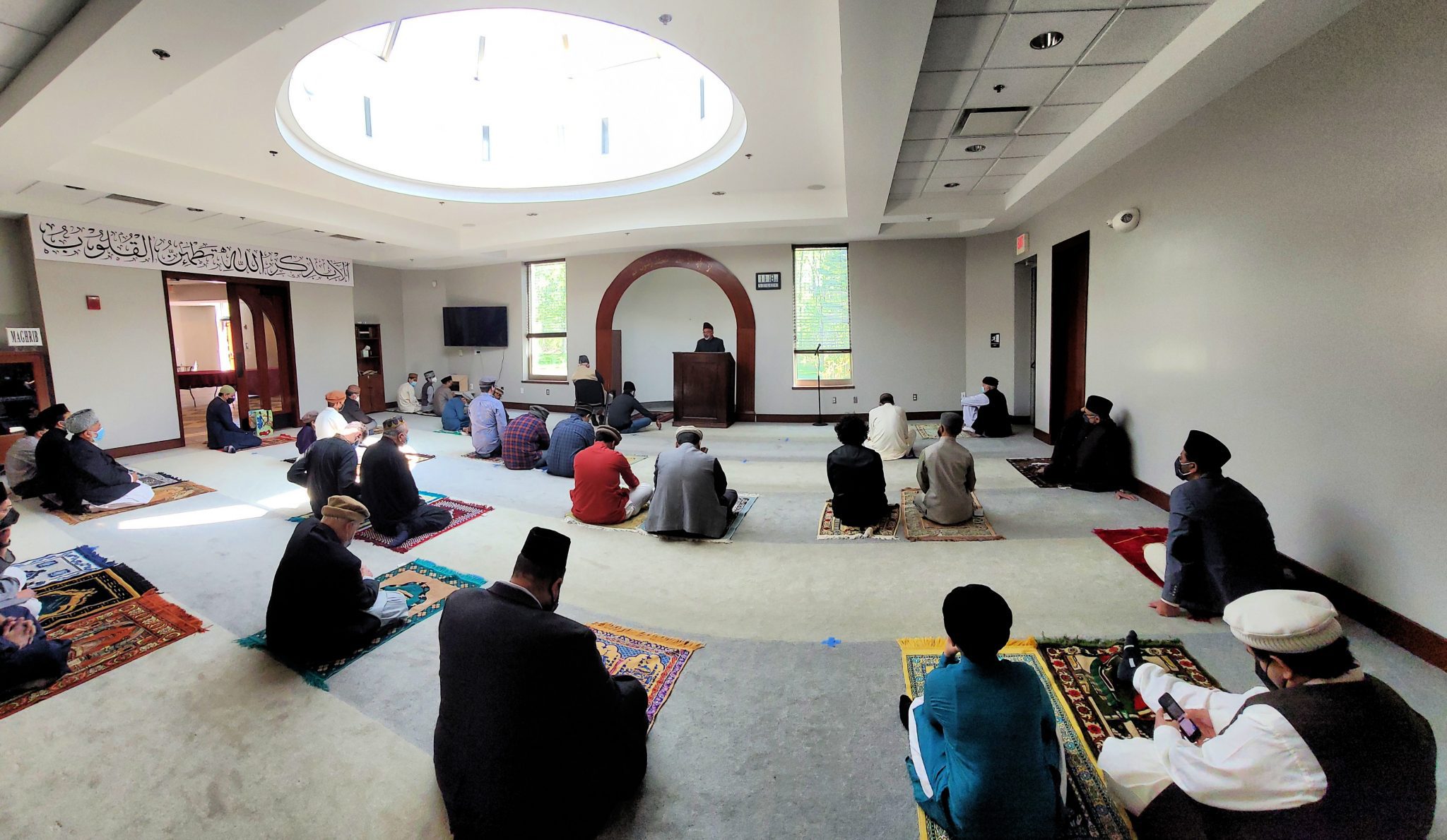 In keeping with the traditions, Regional Missionary, Shamshad Nasir Sahib delivered his daily dars during the entire month of Ramadan. Members from Columbus, Detroit, Dayton and many other Jamaats joined during these darses of the Holy Quran, hadith and malfuzat. Overall, attendance remained very good with large participation from the Midwest Jamaats.
On 12 May, the daily dars sessions concluded with prayers led by Shamshad Nasir Sahib.
Shamshad Nasir Sahib led the Eid prayers and delivered the Eid Sermon.
Although lunch arrangements couldn't be made due to the Covid-19 situation, the Jamaat made arrangements for traditional sweets that were given to members. Many volunteers worked tirelessly to make these arrangements for Eid prayers as well as the sweets gift packs. May Allah reward all the volunteers abundantly.