Asif M Basit, London
News of the passing of Dr Mehdi Hasan – Pakistan's renowned journalist and academic – brought with it a multitude of feelings and emotions. The first memory that flashed in my mind was of the sad day when innocent Ahmadis had been ruthlessly martyred in two mosques of Lahore on Friday, 28 May 2010.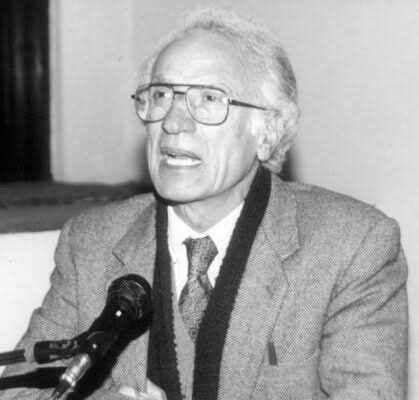 It had only been a year that the discussion programme Rah-e-Huda had gone live on MTA International. It seemed as if the programme had been launched for this very day, and for the days and months that followed this atrocity. Starting as a discussion on the Ahmadiyya Muslim faith and its tenets, the genocide of Ahmadis transformed Rah-e-Huda into a programme on current affairs – the affairs that loomed the Ahmadiyya atmosphere for many months.
As presenter and producer of the programme, I felt the need to see what other people in Pakistan felt about it. In no time, I found myself contacting ministers, journalists and the intelligentsia of Pakistan and recording their views on the inhumane treatment of Ahmadis in Pakistan.
The first person that came to my mind was Dr Mehdi Hasan and it was him that I called first. I had never thought I would ever be fortunate enough to talk to this stalwart of human rights directly, but there I was, listening to his astonishingly gentle and soothing voice. Even more astounding were his bold views about the religious insanity that held Pakistan in its evil, lethal claws – the insanity and bigotry that has resulted in atrocities and brutalities against the vulnerable sections of society.
It only took a few seconds – introducing myself as calling from the Ahmadiyya television – and this great proponent (and activist) of human rights was ready for an interview. Unlike many others whom I would call during those days, Mehdi Hasan never asked for time to prepare for the interview. On the contrary, he would ask me if I was ready to record or if I wanted to call back later.
On this occasion, he was driving back home and I did not want to miss the opportunity, so we went ahead with the recording – the rush hour traffic of Lahore roaring in the background.
The atrocities against Ahmadis never saw an end and neither did my urge to call Dr Mehdi Hasan and record his views on any incident that happened; nor did his generosity to always, readily speak to me and let me record it. The sole motive behind this almost instinctive urge to record his views remained that his views might guide people to seeing sense. Did this happen? Well, I like to remain stubbornly optimistic about it. Call me naïve if you like.
Every time I spoke to him, I was left with mixed feelings: happy that there were still some righteous souls who felt for the agony of Ahmadis of Pakistan and frightened that his bold views on this "taboo" topic might result in him being harmed by those who do not believe and let belief in any alternative narrative. 
Writing these lines in memory of Dr Mehdi Hasan, my heart is saddened to think that his death leaves the rare breed he belonged to closer to becoming extinct. But I am glad he got to live his life to its full expanse; that his life was not cut short by some bigoted extremist; glad that I had the chance to speak to such a great person; even more glad that his voice remains and will remain on MTA social media platforms (and many others). But even if it wasn't for social media, such voices never cease to exist. Dear Dr Mehdi Hasan, rest in peace.