Translation of an article written by Hafiz Qudratullah Sahib (1917-1994) who was the first missionary to Holland
Hafiz Qudratullah (1917-1994)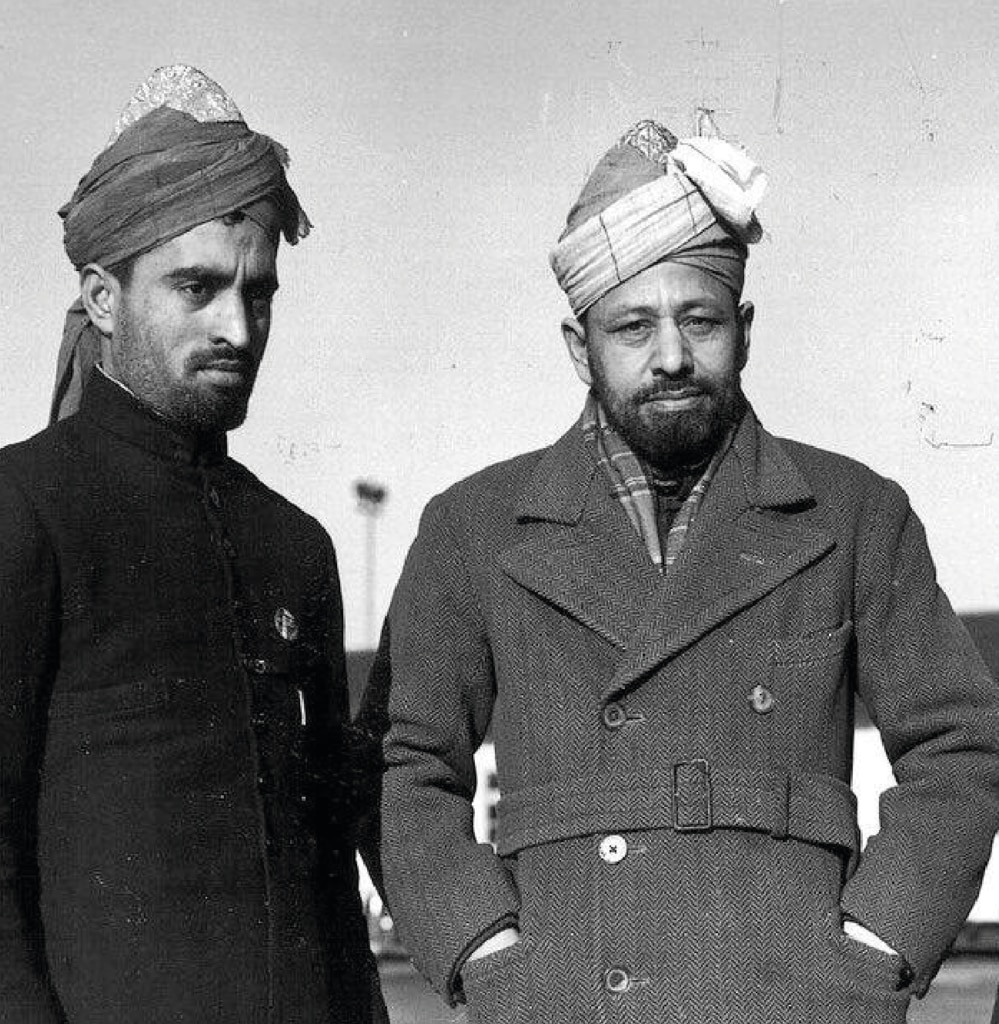 The Ahmadiyya mission in Holland was formally established in 1947 when Hazrat Mirza Bashiruddin Mahmud Ahmad, Khalifatul Masih IIra appointed me as missionary to the Netherlands. This was just before the formation of Pakistan.
It was a very blessed opportunity, but not knowing the language and my inexperience remained a worry for me; however, I had full trust in Allah and his chosen Khalifa's prayers. The only hope I had was that I was not going there on a personal business, but was taking there the message of Islam. It was part of the plan that Allah had delegated to the Promised Messiahas and I was going to become a small instrument in the great machinery.
About 15 years before the formal establishment of this mission, the Jamaat had had the opportunity to carry out some pioneering work in Holland. The first ever contact the Jamaat made with this country was through a companion, Hazrat Mufti Muhammad Sadiqra, who married a Dutch lady, named Hidayat Budd. This must be around 1927. The lady went with him to Qadian and I remember her residing at Mufti Sahib's house.
The second contact of the Jamaat with Holland was around 1926 when Abdur Rahim Dard Sahibra travelled from London to Holland and delivered a number of lectures in Amsterdam. He started a fortnightly magazine in Dutch and also published a few pamphlets introducing the teachings of Islam Ahmadiyyat.
The third connection with Holland occurred when Jalaluddin Shams Sahibra was able to convert a Dutch gentleman to Islam Ahmadiyyat in London. In the wake of World War II, this young man had moved from Holland and settled in England. He was still around when our mission was founded in Holland in 1947.
I was serving in the London mission when I received a directive of Hazrat Khalifatul Masih IIra that I should travel to Holland and establish a mission there. I departed from England on 1 July 1947 by sea and arrived in Holland the next day.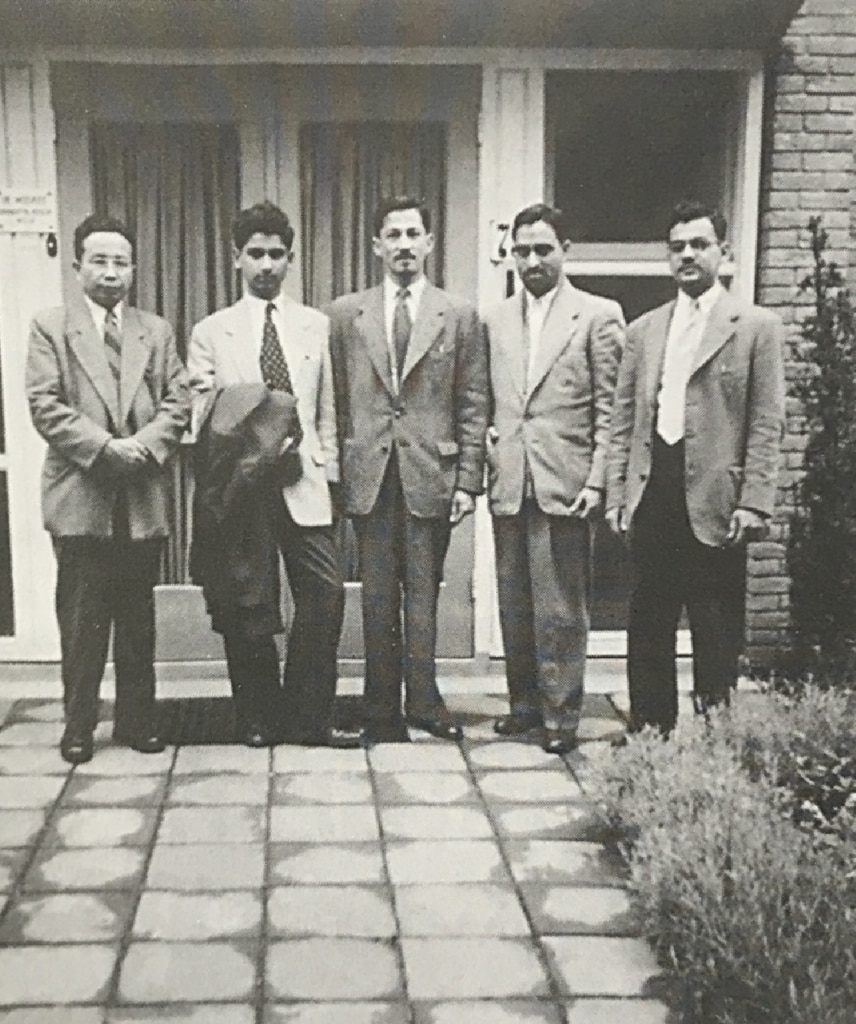 The first thing I did was to get in touch with the press to publicise my arrival in the country as an Ahmadi missionary. The news also had my address, which was at Columbus Street. I lived there as a lodger with an Indonesian gentleman and his Dutch wife. As the area was not too suitable for missionary activity, I soon moved to the Ruychrocklaan area in The Hague. This rented property remained our mission house until we were able to establish a mosque in the same area in 1955. The mission was moved to the mosque in 1956.
The early days of our mission in Holland were not very easy. I had no knowledge of the Dutch language at all. I had only been able to learn a few day-to-day sentences that could help me make my way through shopping and finding my way around town. This would also lead to humorous situations at times.
On the first day of moving in as a lodger, I asked the landlady where the "toilet" was but she couldn't understand my question. I thought of another word and asked for the "latrine". She remained equally confused. Thinking that WC should be a universally known symbol of toilets, I asked to be directed to the "WC". She still didn't seem to have a clue of what I was asking for. I then grabbed a piece of paper and wrote the letters W and C. Relieved, she said "Oh, 'way say'" and then guided me to the toilet. So it took a long and windy route to get to the toilet.
But the blessings of Allah were abundantly showered upon the early efforts of missionising in Holland. I had only spent one night in Holland, when the next morning, a Dutch gentleman knocked at the door and, pronouncing my name with difficulty, asked if I was in. I went to the door and invited him in. Introducing himself, the gentleman said that his name was D Conning and that he had been a Christian missionary in Indonesia. He told me that he had read the news of my arrival in the newspaper that morning and had come to see me and offer help of any kind. He told me that while in Indonesia, he had known two Ahmadi gentlemen who had helped him a great deal, for which he was extremely thankful. He said that he understood how it felt like to be a stranger in a strange land and it was this realisation that had brought him to offer me help. He lived along the same street and was always happy to be of any assistance whenever I required it. I owe him my knowledge of the Dutch language as it was he who gave me the first lessons of Dutch language.
The first Bai'at
Holland was a completely new place for me and as I have mentioned above, not knowing the language added to the feeling of being estranged. Although one would prioritise learning the language and then making plans for tabligh, yet I felt a deep desire in my heart that something for tabligh should be started straight away. With this desire, I started praying profusely that Allah bless the Jamaat with an Ahmadi of Dutch origin within 40 days of my arrival in Holland.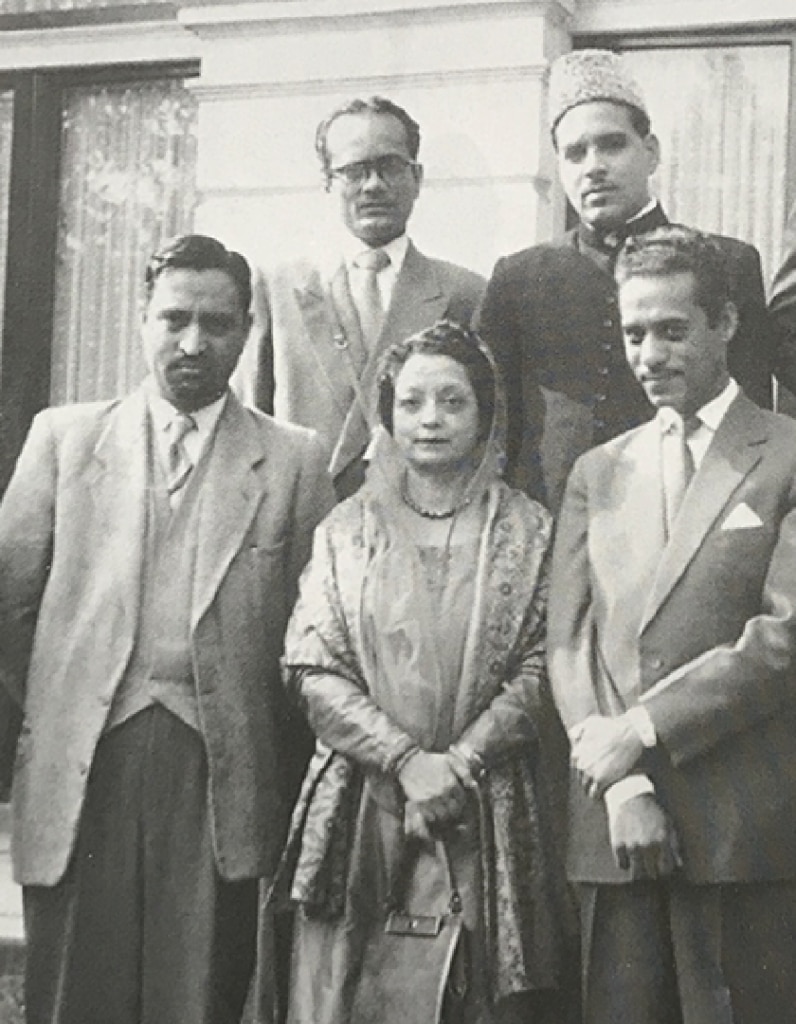 The brief news of my arrival as an Ahmadiyya Muslim missionary that had gone out in the papers played a great role in fulfilling this desire. A Dutch lady, who lived hundreds of miles to the north of The Hague, had been seeing in her dreams the word "Islam" written in green. She had been in search of a Muslim who could guide her to accepting Islam when she saw the news in the national newspapers. She got in touch with me and, after a couple of weeks, travelled to The Hague to see me in person. She was a widow and in her middle ages who now worked as a maid in a rich household to earn her living. She expressed to me her ardent desire to accept Islam, but I advised that she should not make a hasty decision and should find out more about the teachings of Islam. I sent her back with literature about Islam. Having read the books, she came back after another couple of weeks with a great number of questions that she wanted answered. I answered her questions and made her aware of what Islam demands from its followers. I emphasised that accepting Islam came with a lot of responsibility and that she would have to sacrifice a lot to be able to remain a Muslim. I wanted her to make a firm decision and not merely an emotional one, and so I wanted her to have an idea that to be Muslim required a complete transformation in life and lifestyle.
I sent her back to contemplate and pray before she made any decision. She came back in a few days' time and accepted Islam Ahmadiyyat; it had not been 40 days to my arrival when this happened. All praise be to Allah!
Razia DeBoer, as she was named after accepting Islam, proved to be a devout Ahmadi Muslim and offered great services for the early Ahmadiyya Dutch mission.
A faith-inspiring incident
I had arrived in Holland when Pakistan was in the making. The Jamaat was going through a very challenging period; the Jamaat had migrated to Lahore in Pakistan and was almost disconnected from Qadian. This situation led to a financial strain on the Jamaat and we, the Ahmadi missionaries serving abroad, had decided to make all possible efforts to make ends meet.
Even the London mission was not self-sufficient by then and the headquarters back home was not in a position to offer much in terms of financial support.
It was in these circumstances that a strange incident happened. When Razia came to pledge allegiance to Islam, she handed me 1,000 guilders (then currency in Holland) in an envelope and said that she wanted to offer it for the service of Islam. Aware of her own destitute financial state, I was reluctant to accept her offer. I told her that I was not comfortable in accepting the savings of a widow who struggles to earn her living. I also told her that Islam does not ask for sacrifices that put one under such burden that they end up begging for their own livelihood. She broke down to tears and said:
"Hafiz, I have lived in complete neglect of my God. I am sinful and have wronged myself. Starting my new life as a Muslim, I want to offer this amount in the way of God. I sold a rug for 1,300 guilders and this is what is left. I donate this in the way of Islam."
I told that her that the most I could do was to write to Hazrat Khalifatul Masih and then do as instructed. So, I wrote to Hazrat Khalifatul Masih IIra, explaining the whole situation. Huzoorra replied that if she was offering this amount out of her sincere religious sentiment, then it may be accepted. When I told her about Huzoor'sra reply, her happiness knew no bounds.
This donation was accepted and later used for publishing a pamphlet titled Good News for the Dutch People. We distributed this pamphlet free of charge outside railway stations during busy hours in the morning. People would take it with them in trains and our message would automatically get to other parts of the country.
Such were the humble beginnings of the Ahmadiyya Muslim mission in Holland.