Asad Hameed, Mohtamim Ishaat, MKA Bulgaria
During this year's unique Eid-ul-Adha, Humanity First Germany, with the help of the Jamaat-e-Ahmadiyya Bulgaria, had the opportunity to serve humanity by volunteering to serve those in need.
In celebration of Eid, the youth of the Jamaat-e-Ahmadiyya Bulgaria helped prepare, package and distribute food packets filled with the Qurbani meat to different areas throughout Bulgaria, through the help of the local NGOs and the municipalities.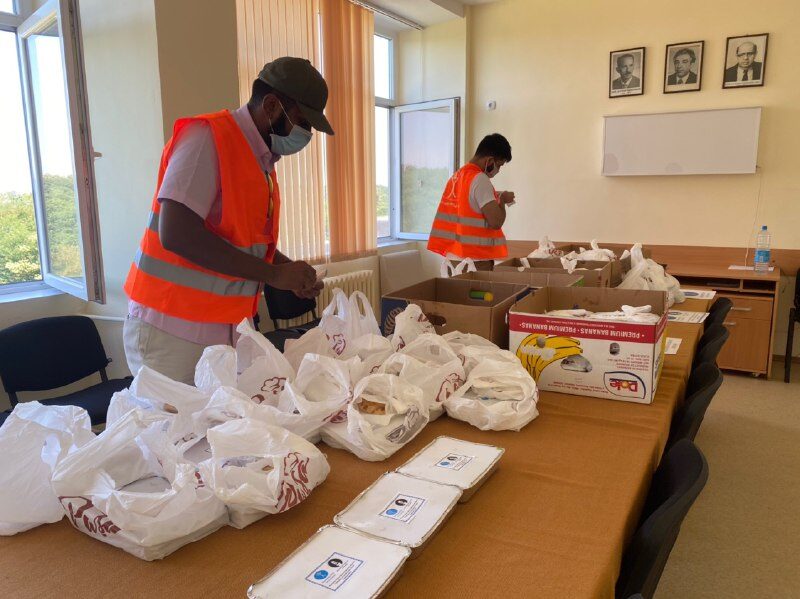 The food packages were delivered to people with special needs and those who are victims of severe poverty. This gesture was very much appreciated.
Moreover, in the city of Plovdiv (2nd largest city of Bulgaria and European capital of Culture 2019), 101 food packages were distributed to patients and medical staff at the orthopaedics and traumatology clinic at the St Georges University Hospital.
The Khuddam together with the head of the clinic personally visited and presented each patient with their lunch along with giving them sincere wishes for a speedy recovery. All the patients as well as staff were deeply appreciative of this and thanked everyone who was there to help.

May Allah the Almighty reward all those who participated in this project. Amin