Last Updated on 14th May 2021
The founding of a great town
This day marks the 71st anniversary of the founding of Rabwah. Rabwah served as the home of Khalifatul Masih from 1948 to 1984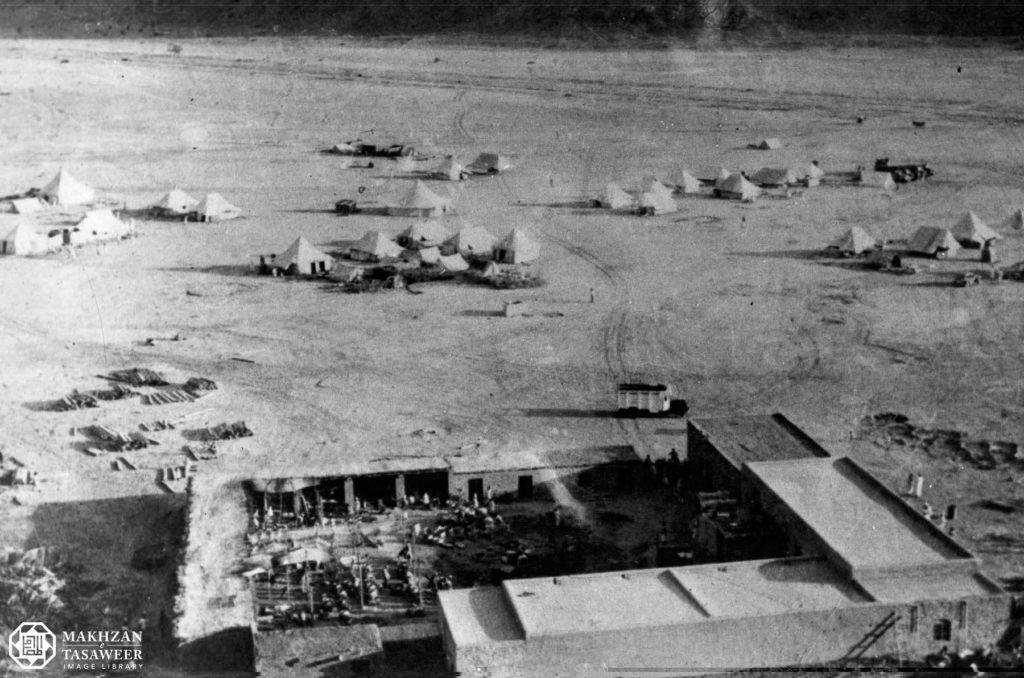 Hazrat Musleh-e-Maudra established the remarkable town of Rabwah, which served as the new markaz and residence of Khilafat after Qadian, exactly 71 years ago, on 20 September 1948.
Hazrat Musleh-e-Maudra moved from his temporary residence situated in Lahore to this permanent markaz in Rabwah on 19 September 1949.
Since then, this humble town was blessed with the presence of Khilafat until the final days of April 1984. It was during this month when Hazrat Mirza Tahir Ahmad, Khalifatul Masih IVrh had to migrate to London owing to the promulgation of anti-Ahmadiyya laws in Pakistan. Ordinance XX issued by the then dictator was the primary reason behind this move.
The Fifth Khalifa of the Promised Messiahas, Hazrat Mirza Masroor Ahmad, may Allah be his Helper, was born on 15 September 1950 in this town of Rabwah. Huzooraa attended and graduated from Talim-ul-Islam High School and obtained his BA degree from Talim-ul-Islam College, both located in Rabwah.
In 1976, he enrolled into the University of Agriculture, situated in Faisalabad. Interestingly, it was not very far from his hometown and he earned his Masters of Science degree in agricultural economics.
After serving in Ghana for eight years, Huzooraa returned to Pakistan and was given the responsibility of finance on 17 March 1985. He also served as nazir talim (director of education) within the community in Pakistan.
Later, on 10 December 1997, he was appointed as nazir-e-ala and amir-e-muqami by Hazrat Khalifatul Masih IVrh until his election as Khalifatul Masih. Since then, he has been residing in the United Kingdom.
While residing and serving in Rabwah, Hazrat Khalifatul Masih Vaa braved state sponsored persecution and other hardships perpetuated by both local and provincial authorities and politicians alike. For instance, in 1999, he was detained in his own town and sent to prison in a case woven on baseless allegations. Huzooraa was imprisoned for 11 days without bail, however, by the grace of Allah, he was released without charge on 10 May 1999.
"Rabwah" is an Arabic word meaning an "elevated place". Today, information about Rabwah can easily be obtained with the help of the internet. This lush green, ever-expanding city is striving to provide quality education and healthcare to the poor and needy.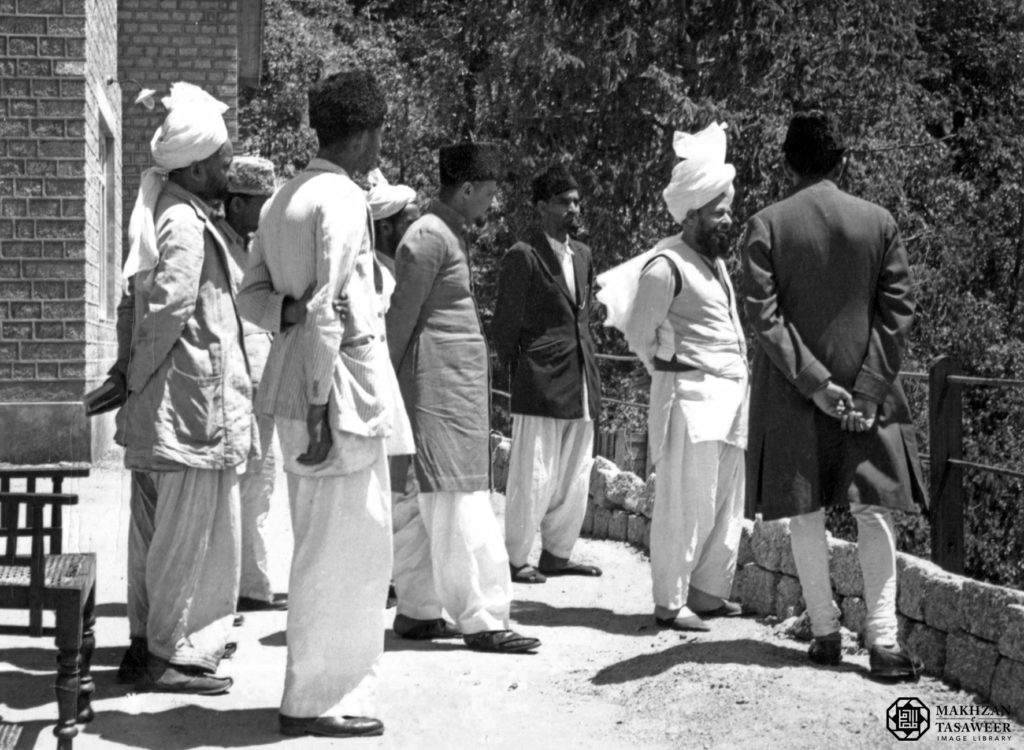 In this article, we will share glimpses of its early days and how this town developed from extremely humble beginnings.
Soon after the partition, Hazrat Musleh-e-Maudra managed to lease some land from the government to build the future world headquarters of the movement. Before the establishment of Rabwah, the area was barren and was known as Chak Dhigiyan.
It is well known that every effort before him to transform this place into an inhabitable area or any cultivation attempts had proven fruitless, despite heavy investments. Hence, this was indeed one of Hazrat Musleh-e-Maud'sra remarkable achievements. Under his dynamic leadership, most of the movement's institutions were re-established in Rabwah in a relatively short period of time.
From a historical perspective, some sources suggest that Rabwah is the place from where Muhammad bin Qasim, after conquering Sindh and Multan, crossed the Chenab River and moved towards Kashmir.
To acquire a suitable piece of land for the Markaz was a huge task. God Almighty enabled a devout Ahmadi, Chaudhry Aziz Ahmad Bajwa Sahib, who was serving as a session judge in Sargodha at the time, to complete the initial process of acquiring such a place.
Many options were thoroughly examined and discussed for the new markaz. Even the land that was to be Rabwah was initially discussed and its advantages and disadvantages were presented to Huzoorra.
On 18 October 1947, Hazrat Musleh-e-Maudra travelled to visit this newly proposed land and gathered first hand information. The land was situated on the bank of the Chenab River, overlooking a series of rocky hills. It resembled a place Hazrat Musleh-e-Maudra was shown in a vision some time ago. Huzooraa tasted the water from a hand pump installed near the main road and conversed with some neighboring villagers about flooding and water levels etc.
The official process of purchasing this land was to be long and tiresome. However, it was completed in a remarkably short period of time with the help of Nawab Muhammad Din Sahib, Mirza Aziz Ahmad Sahib, Maulana Abdur Rahim Dard Sahib, Raja Ali Muhammad Sahib and Malik Umar Ali Sahib to mention a few names. Hazrat Musleh-e-Maudra supervised each phase himself and deemed every minute delayed in establishing the markaz to possibly be causing harm.
When the process of purchasing the land for the new markaz was completed and a sum of 12,000 rupees was deposited at the national exchequer, a sudden wave of false propaganda was started by the press. The propaganda and allegations were duly refuted by Jamaat officials. Even government officials of West Punjab had to issue a detailed statement concerning the allegation. In the end, the Jamaat was able to officially have possession of the purchased land consisting of 1,034 acres.
Beside initial planning works, Hazrat Musleh-e-Maudra instructed shifting the Jamaat's educational institutes near the proposed land, in Chiniot and Ahmad Nagar. On 2 June 1948, Hazrat Musleh-e-Maudra directed that a huge collection of books from Qadian's Library should be shifted to Chiniot as soon as possible.
Upon this, concerned Jamaat officials transferred this literary treasure to Chiniot before mid-June. During the same time frame, the Jamaat's main accounts' department was also relocated to Chiniot and Jamaat members were guided to send their Chanda to the new office address. Hazrat Musleh-e-Maudra set up Jamaat offices and even a school in and around Rabwah.
While delivering his Friday Sermon on 10 September 1948, Hazrat Musleh-e-Maudra informed the Jamaat of the establishment of the new markaz and instructed those who wished to buy some land in it, to do so and start living there. Upon this, the members of the Jamaat responded with great zeal and obedience.
On 16 September 1948, Hazrat Musleh-e-Maudra presided over the joint session of Sadr Anjuman and Tahrik-e-Jadid, held in Lahore. The agenda discussed during this sitting was the new markaz; its name and inaugural date. The name "Rabwah" was accepted unanimously and the date of its inaugural ceremony was set to be 20 September 1948.
The formal inauguration of Rabwah took place on 20 September 1948 after prayers. The sacrifice of five goats was carried out at each corner of Rabwah and at its centre.
For preparation and timely arrangements of the inaugural ceremony, two convoys were dispatched from Lahore. The first comprised of two officials and some laborers who reached Rabwah in the evening of 19 September. Two waqifeen, Chaudhry Abdus Salam Akhtar Sahib and Maulvi Muhammad Sideeq Sahib spent the very first night in this barren land alone. They were there to keep an eye on the supply that had come from Lahore and was being stored in Rabwah.
Before midnight, from the Jamaat's school in Chiniot, three students reached Chaudhry Abdus Salam Akhtar Sahib and Maulvi Muhammad Sideeq Sahib and provided them with lanterns as it was dark. Their meal was provided by the principal of Jamia Ahmadiyya, from Ahmad Nagar – adjacent to Rabwah.
The second convoy consisted of 34 workers from the main Jamaat offices. They departed from Lahore in the evening and reached Chiniot around midnight. They spent their night beside the road and reached Rabwah the following morning. A small tent site was erected to live in.
On 20 September, Hazrat Musleh-e-Maudra commenced his journey from Lahore at 9:20am and arrived at 1:20pm. Huzoorra was accompanied by some elders and members of his family. Hazrat Mirza Nasir Ahmadrh was severely ill at the time and was almost bedridden. Hence, owing to his condition, he could not travel to attend this event.
Shortly after his arrival, Hazrat Musleh-e-Maudra led Zuhr prayer at half past one, it included almost 250 worshippers. This was the first ever prayer led by the Khalifa at the new Markaz. The place where Hazrat Musleh-e-Maudra led this prayer became the first ever mosque in Rabwah – the Yadgar (Memorial) Mosque. This mosque is still standing.
After Zuhr, Hazrat Musleh-e-Maudra stood to deliver his address on this blessed and historic occasion. Huzoorra spoke in detail of the events during the partition, the establishment of the new markaz, its future and responsibilities of its future inhabitants.
Huzoorra, in a raised voice, led the congregation in reciting the prayers of Hazrat Abrahamas and Hazrat Ishmaelas as mentioned in Holy Quran, which they offered on re-building the walls of Ka'bah in Mecca.
After this thorough address, Huzoorra led a long and emotional silent prayer. The Darvesh of Qadian were also informed through telephone and telegram about the time of the silent prayer so that they could also join this extraordinary moment.
Witnesses narrate that the site was filled with mixed feelings, joy for the new markaz and also memories of Qadian. Hazrat Maulana Abul Ata Jalandhari Sahib composed a list of 618 names who were present on the occasion of the inauguration. Other recorded figures show that one bus, five cars, 24 horse carriages and 32 bicycles were also stationed at the site on the day.
As mentioned earlier, five goats were sacrificed. The goat slaughtered at the centre of Rabwah was done by Hazrat Musleh-e-Maudra himself. Those who slaughtered the other four goats were Maulvi Abdul Rahim Dard Sahib, Maulvi Muhammad Abdullah Botalvi Sahib, Chaudhry Barkat Ali Khan Sahib and Maulvi Muhammad Sideeq Sahib.
After these sacrifices, a young man attending the event requested to join the Jamaat. Hazrat Musleh-e-Maudra accepted his Bai'at. Muhammad Afzal Sahib of Turkish origin is considered the first convert in Rabwah.
After these emotional events, Hazrat Musleh-e-Maudra led the Asr prayer, which was attended by around 600 men and women.
Food arranged by members of the Jamaat from Chiniot was served and Huzoorra departed for Lahore at 4:40pm. This concluded the inaugural ceremony of the new markaz, Rabwah.
The first settlements were in camps, which were later replaced by buildings constructed of mud. Basic amenities for survival, like portable water, lanterns, modes of communication, protection from the weather and wild animals were inadequate.
Even first aid and medical help was not properly available. Strong dust storms were a daily norm. Despite such difficulties, Rabwah continued to develop under the leadership of Hazrat Khalifatul Masih IIra.
The first ever building constructed using concrete in Rabwah was the Mahmood Mosque. Electricity was supplied to the city for the first time in 1954.
By the time Hazrat Musleh-e-Maudra had relocated to this underdeveloped new markaz, the population had reached 1,000. The first ever Jalsa Salana in Rabwah took place from 15 to 17 April 1949 and was attended by 17,000 people.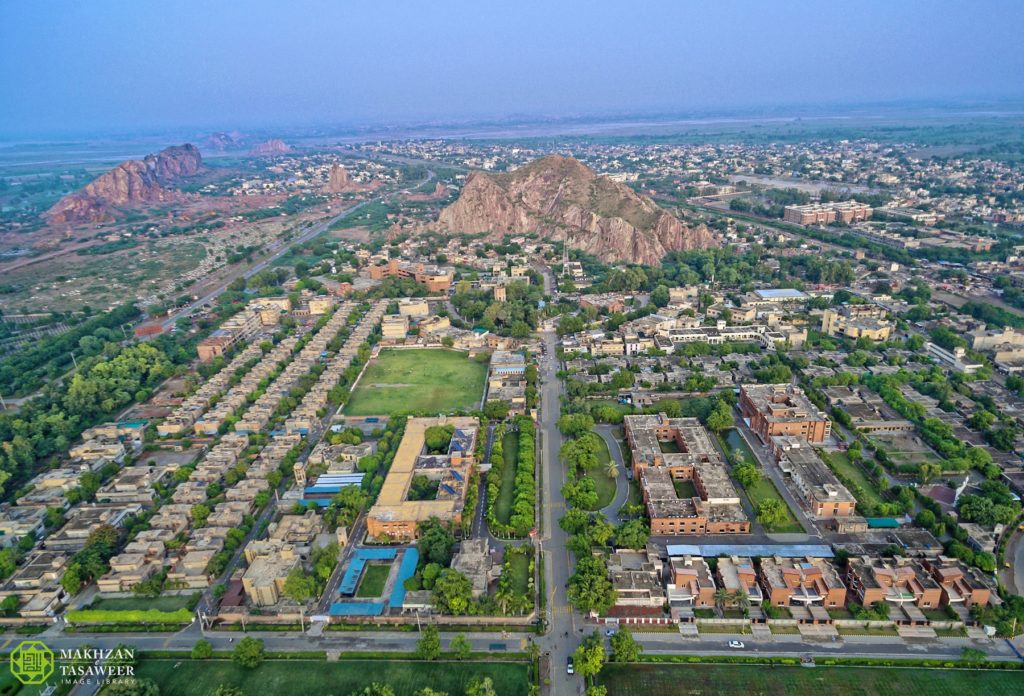 Hazrat Musleh-e-Maudra exerted every fibre of his soul during the establishment of Rabwah. To relocate a single plant is easy, but he had the enormous mission of relocating the entire garden from one place to another. Everyone witnessed that Hazrat Musleh-e-Maud'sra every word, promise and ambition concerning Rabwah was fulfilled.
This town hosted dignitaries, ambassadors and high officials from various countries. Sports and literary festivals started convening here. Debates and conferences held here were being attended by people from almost all districts and parts of Pakistan.
Hazrat Musleh-e-Maudra had clearly stated that Rabwah would always remain because it was established with passionate prayers carried out in the name of God.