Abass Bin Wilson
Ghana Correspondent
The 2019 Majlis-e-Shura of the Ahmadiyya Muslim Mission in Ghana was held at the mission's national headquarters, Osu, in Accra.
The Shura brought together over 800 delegates, comprising of elected representatives and presidents of local Jamaats, members of the national amila as well as individuals who were invited by the Amir for consultation.
The Shura was held on 27-28 April and was presided over by Alhaj Maulvi Mohammed bin Salih, Amir and Missionary In-charge of the Ahmadiyya Muslim Community in Ghana.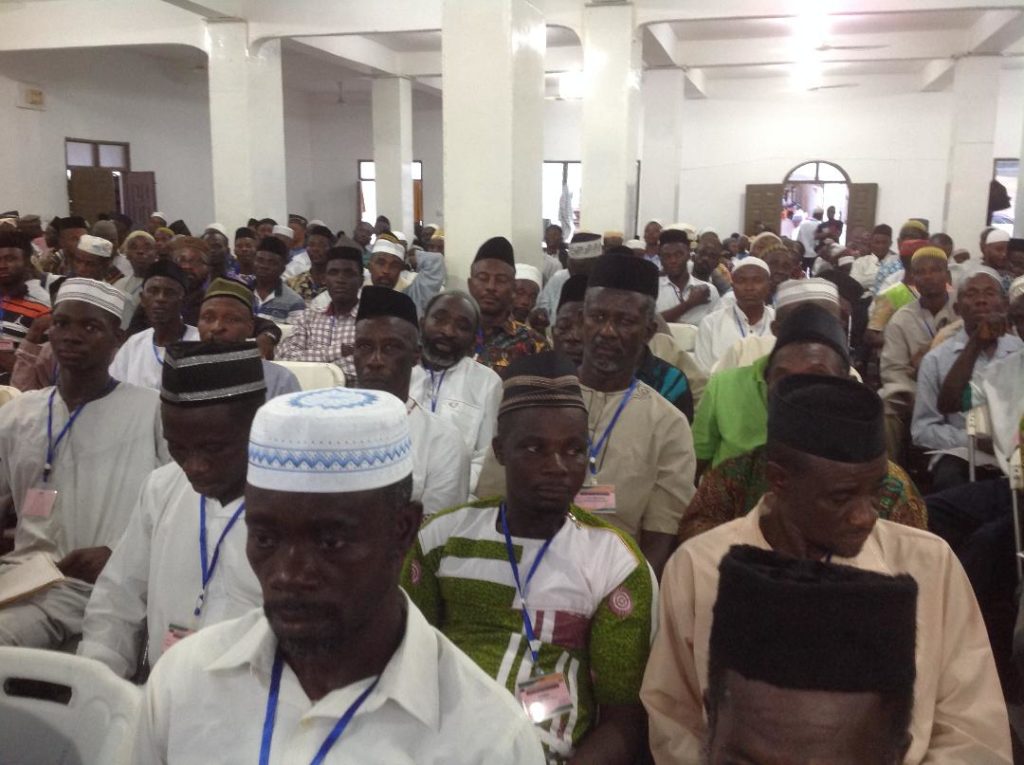 The members of Majlis-e-Shura deliberated on a number of issues boarding on the progress of the Jamaat. It reviewed the finances and other activities of the Jamaat for the year, and also discussed financial and other proposals to advance the Jamaat in the coming year. The proposals, as reviewed by the Shura, will be sent to Markaz in the form of recommendations to seek the guidance and approval of Hazrat Amirul Momineen, Khalifatul Masih Vaa.
Addressing the Shura, Maulvi Mohammed bin Salih underscored the importance of Shura and described it as one of blessed institutions bestowed upon the Jamaat by Allah. The Amir admonished all and sundry to uphold the principles of Shura, adhere to its guidelines and be honest and clear in expressing their views on issues tabled for discussions.
The Amir called on members to play their individual, as well as collective, roles to ensure the Jamaat's speedy progress.
"The Jamaat in Ghana will soon be a hundred years old and we will be called upon to make sacrifices to commemorate the occasion. It is my hope and belief that we will all make such sacrifices that will be a testimony of our faith and will show that we are indeed members of a hundred-year old religious community."