Mishaal Baten, Paraguay Correspondent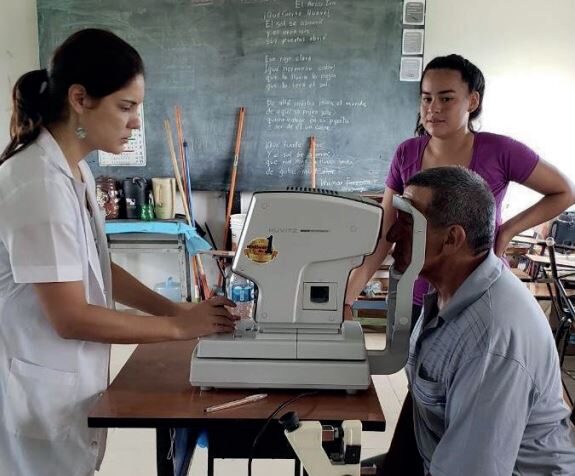 On 19 January 2020, Jamaat-e-Ahmadiyya Paraguay along with a local Ophthalmologist went to a village near the capital, Asuncion to hold a medical camp named "Gift of Sight."
Seventy-four patients of humble financial backgrounds were attended to and free glasses were donated to forty people. We also further plan on providing glasses to people with special prescriptions.
One of the main purposes of the camp was to look for possible cataracts within patients and we encountered four patients that were blinded because of cataracts.
We now plan on sponsoring their surgeries. Insha-Allah
A fisherman who was almost completely blind became overwhelmed with emotion that he has now received the opportunity to regain his vision through the Jamaat's Gift of Sight program in Paraguay.
There is one Ahmadi convert who lives in this village and several tabligh contacts who were especially grateful for the humanitarian effort in their impoverished community.
By the grace of Allah the Almighty, this medical camp was well received and appreciated by the locals. As a result of this camp another village has reached out and asked the Jamaat to provide medical attention to them.