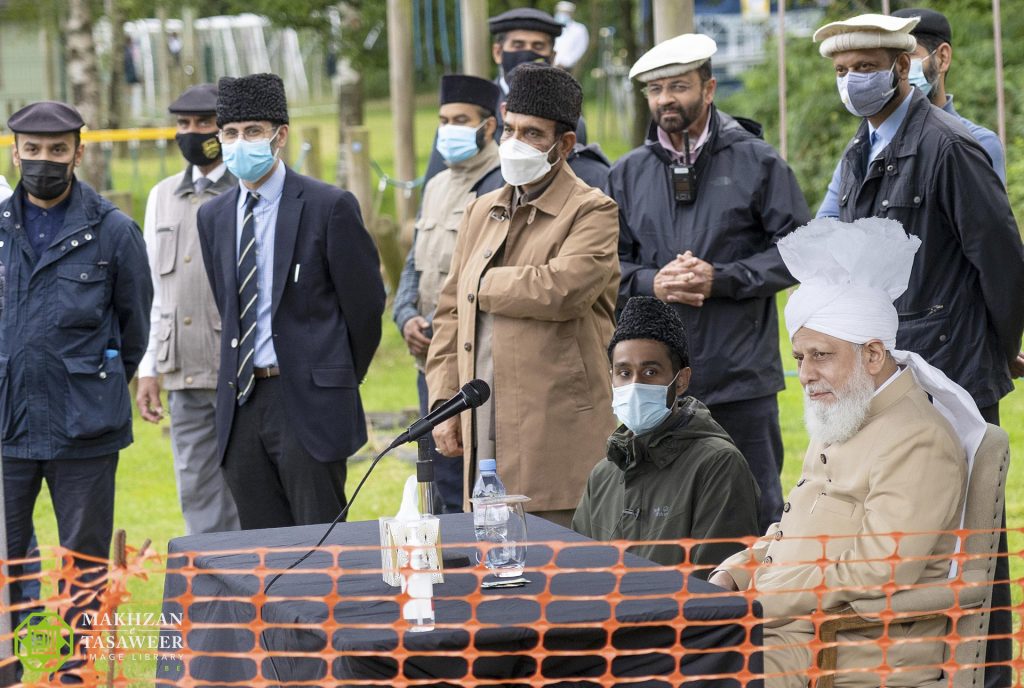 Islamabad, UK, Sunday, 4 July 2021: Earlier this evening, Hazrat Khalifatul Masih Vaa graced Majlis Khuddam-ul-Ahmadiyya UK's 2021 Games, which was being held near Islamabad.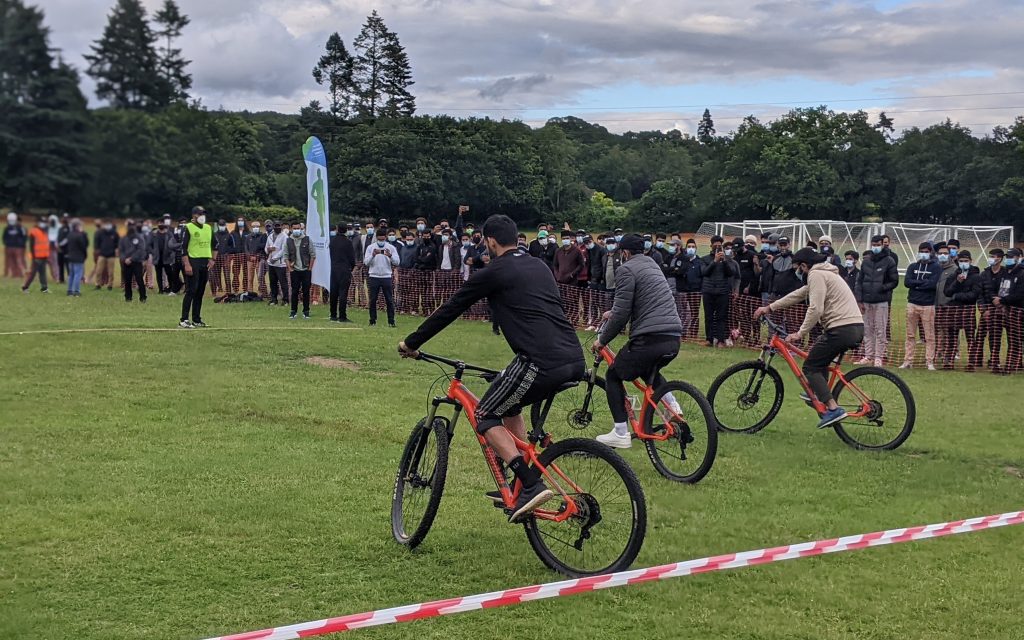 The one-day event was to raise funds for multiple charities and to bring Khuddam from across the UK together. Appropriate precautions and measures regarding Covid-19 were taken to ensure the safety and wellbeing of all those present, for example, only those people were permitted to attend who had received both vaccinations.
This was the first major UK Khuddam event that saw Ahmadis physically gather together in a bid to strengthen ties of brotherhood. 250 Khuddam attended the event and managed to raise over £20,000 for charities.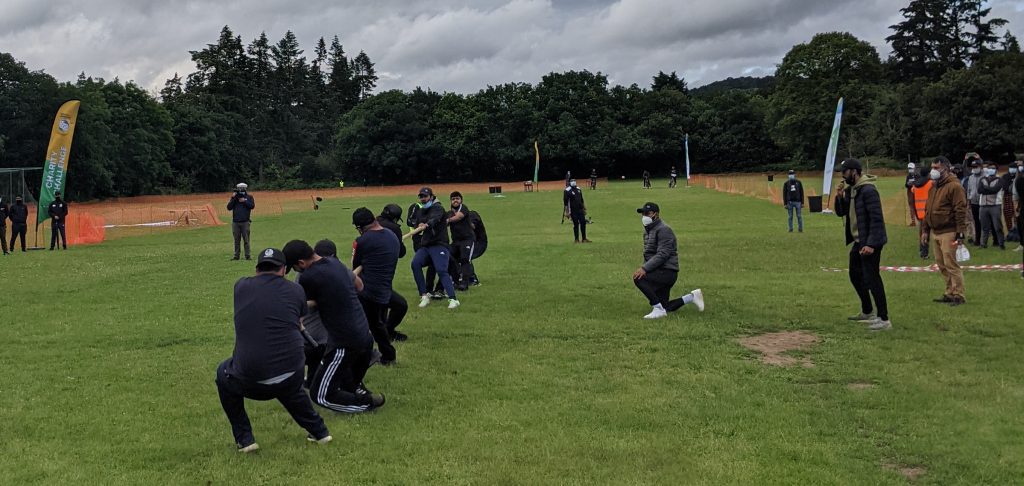 Hazrat Amirul Momineenaa was invited to the games by Sadr Khuddam-ul-Ahmadiyya UK, Quddus Arif Sahib which Huzooraa graciously approved. Sadr sahib told us that Huzooraa asked about the precautionary measures in place to keep the event covid safe.
Towards the end of the event, Huzooraa viewed various exhibition games such as a tug-of-war competition between regional qaideen and the national amila of Majlis Khuddam-ul-Ahmadiyya UK. On the victory of regional qaideen, Huzooraa lovingly remarked that the national Khuddam amila members needed to exercise more, an observation which everyone thoroughly enjoyed.
Alongside the tug-of-war match, Huzooraa also viewed other competitions like the slow bike race.