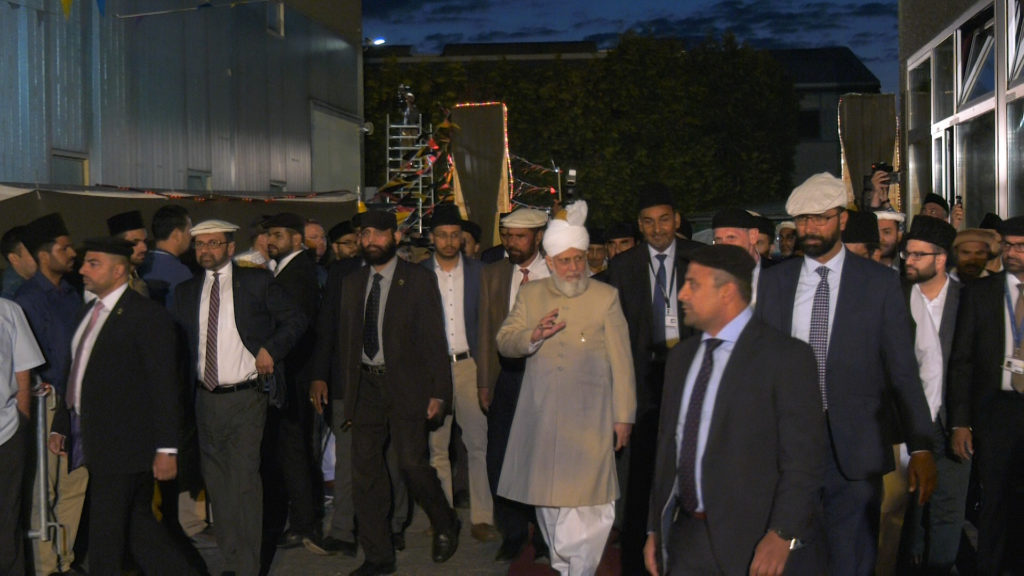 2 July, Frankfurt: Jalsa Salana Germany is only a couple of days away, but the air of Germany filled with the thrill and excitement of Jalsa Salana following the arrival of Hazrat Amirul Momineen, Khalifatul Masih Vaa in Frankfurt earlier this evening.
Huzooraa arrived at Baitus Subuh, Frankfurt at around 22:30 local time. Insha-Allah later during the week Huzooraa will be gracing the 44th Jalsa Salana of Jamaat-e-Ahmadiyya Germany.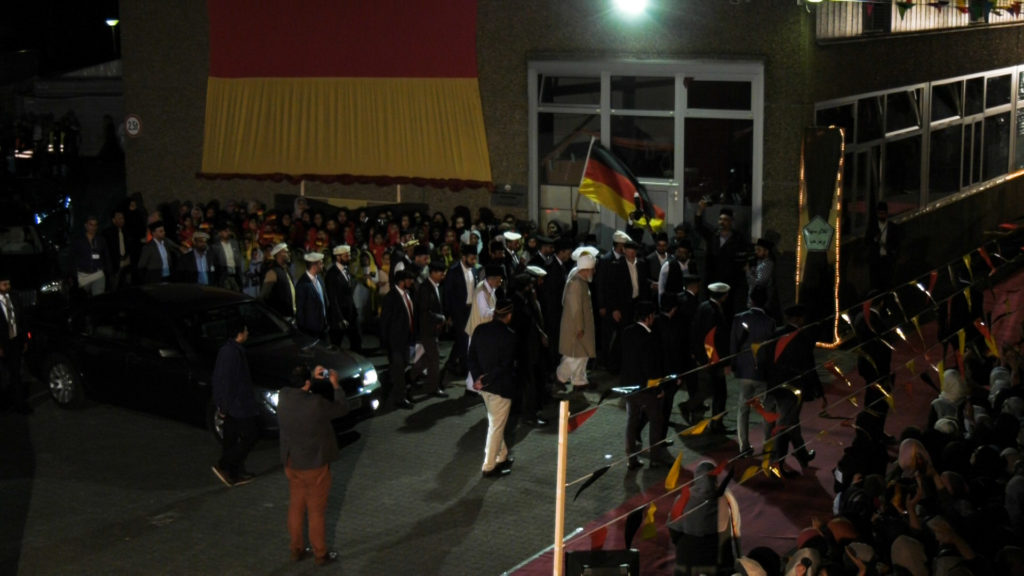 Huzooraa departed by road from Islamabad, Tilford earlier this morning at around 10am BST.
Crossing the English channel, along with his entourage, Huzooraa stayed for a short period at the German city of Aachen before continuing his onward journey to Frankfurt.
Hundreds of men, women and children had gathered at the Baitus Subuh complex in Frankfurt from the early evening, eagerly waiting to welcome their beloved Imamaa and catch a glimpse of him through the throngs of people. Children sang choral poems in love of their Imam and to praise Allah for the blessed occasion that has dawned upon the German Jamaat with the arrival of Hazrat Amirul Momineenaa.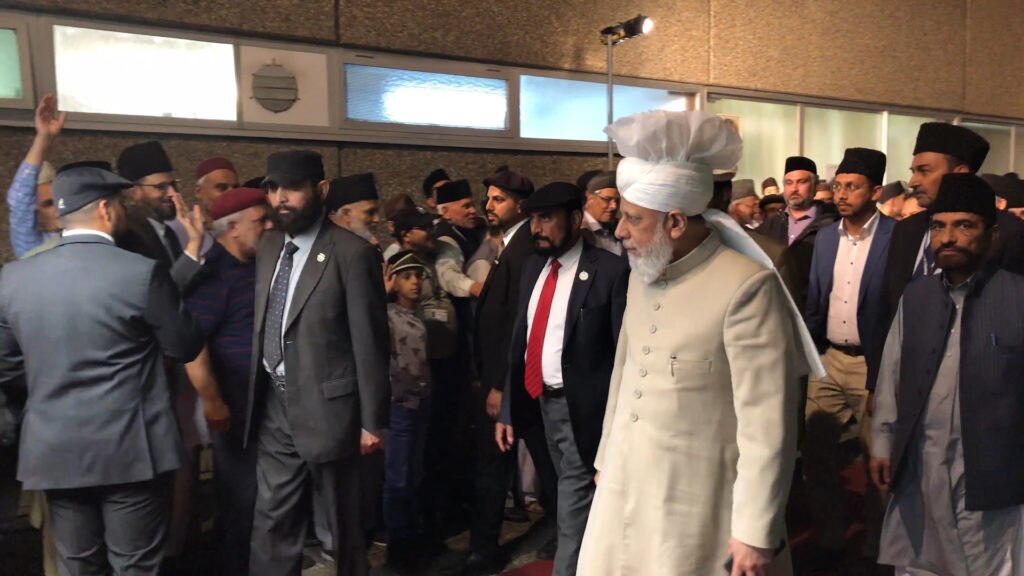 Jalsa Salana Germany is due to commence on Friday, 5 July with Huzoor'saa Friday Sermon at 12:00 GMT.
The rest of Friday and the following two days will be brought to you through MTA International with live coverage of the event.
Al Hakam will keep you posted regularly throughout the course of the three days by updates on our website.
Follow @alhakamweekly on Twitter for regular updates and subscribe to the app for notifications.