Raja Ather Qudoos, Missionary, Nigeria
Nowadays, the world is looking to come out of what has proven to be a deadly crisis. The coronavirus is taking in its grip hundreds of thousands of lives and affecting millions. Countries across the globe are compelled to go to lockdowns to stem this virus. The economies of most countries have slowed down due to the loss of billions of dollars.
When the whole world has gone to a standstill, volunteers of Humanity First have stepped up to serve the needy. Like any other country in the world, Humanity First Nigeria launched its campaign to provide relief to those suffering in Ojokoro, Lagos.
Missionary in-charge Jamaat Nigeria, Afzaal Ahmed Rauf Sahib and Naib Amir Jamaat Nigeria, Alhaji Mufazzal Bankolay Sahib kickstarted the event with prayers. This exercise was replicated in other cities of the country too.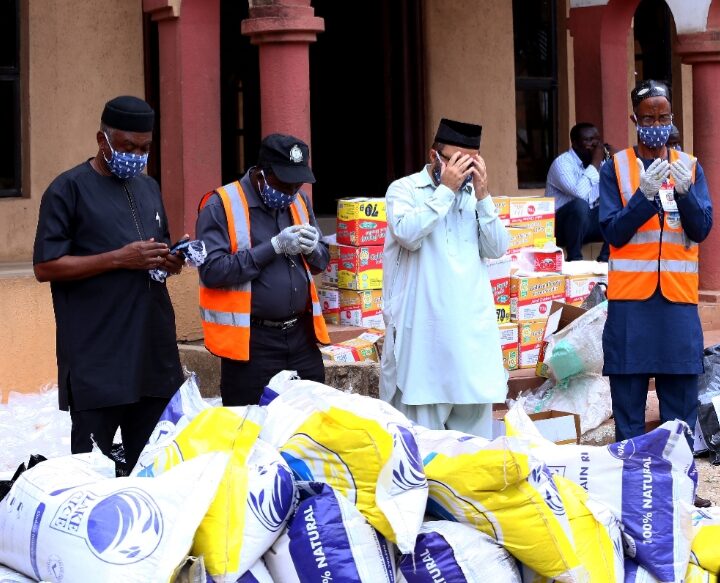 Humanity First Nigeria provided relief and food packs to hundreds of families across the country. The items included sanitisers, facemasks, rice, beans, oil and sugar.
Different media outlets and newspapers like The Leadership and Voice of Nigeria reported these events.
The recipients and common masses appreciated the efforts of Humanity First and the dedication of Jamaat-e-Ahmadiyya's volunteers.
May Allah see us through this pandemic and bless all those who contributed in the noble cause. Amin.