Besmir Yvejsi, Secretary Ishaat, Jamaat-e-Ahmadiyya Kosovo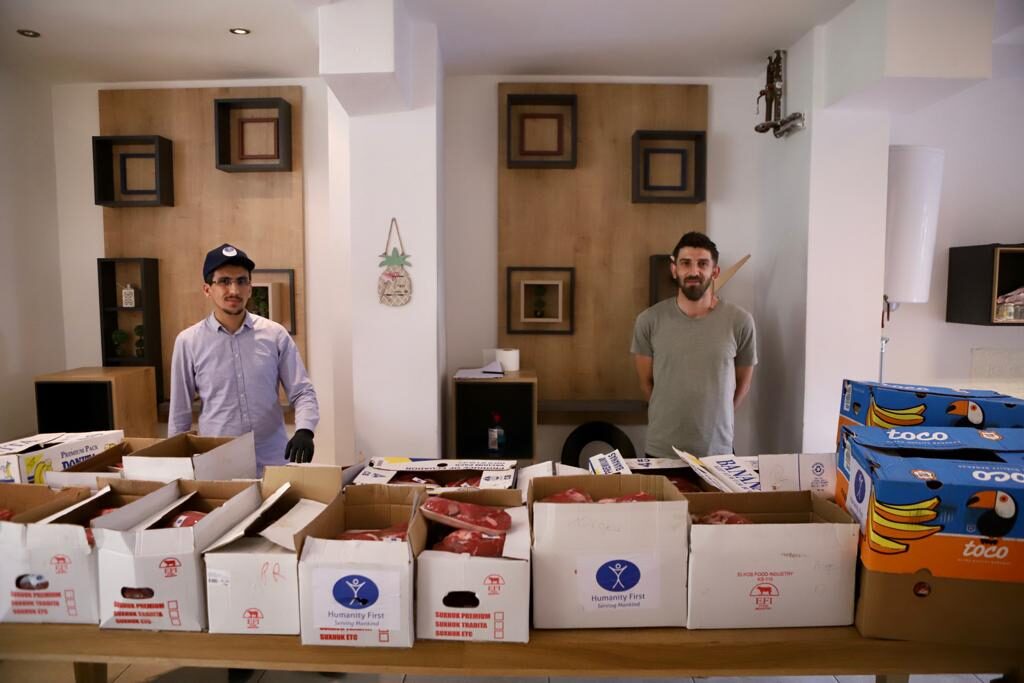 Every religion in the world has holidays marked on the calendar. Islam has two major celebrations: Eid-ul-Fitr and Eid-ul-Adha. This year, in many countries of the world, including Kosovo, Eid-ul-Fitr was celebrated on 24 May 2020.
Kosovo is a state with about 2 million inhabitants and about 95% of them are Muslims, many families due to the difficult economic situation, cannot enjoy the feast of Eid-ul-Fitr.
Prishtina, the capital and largest city in Kosovo, has the highest number of registered cases receiving social assistance.
Earlier this week, the representative of Humanity First Germany, who is also the president Jamaat-e-Ahmadiyya Kosovo, had a meeting with the Mayor of Prishtina, Mr Shpend Ahmeti, as well as the Director of the Directorate for Social Welfare, Mr Dren Kukaj. His request was that on Eid-ul-Fitr, this directorate needs to provide meat for 350 families in need.
On 20 May 2020, Jamaat-e-Ahmadiyya Kosovo together with Humanity First Germany, distributed over a tonne of meat with the help of its volunteers. The beneficiaries of this donation were 1,773 people, including children, and each of the 350 families will have 2 to 3 kilograms of meat.
We thank Allah the Almighty for enabling us to help these needy families on this blessed occasion of Eid.