Zubair Khalil Khan, Director Balkan Countries, Humanity First Germany
26 May 2021 was a sunny day in Sarajevo, Bosnia. In a festive ceremony, Humanity First donated a speech therapy cabinet to the school for Secondary Vocational Education and Work Training Sarajevo.
This school was established in 1964 and has been serving children with special needs. Various less complex professions are taught to children like painting, cooking, bookbinding, advertising graphics, art and decoration etc. Currently, 85 students between the ages of 15 and 21 are benefitting from the school facilities.
School authorities approached Mufeezur Rehman Sahib, President Humanity First Bosnia to provide a speech therapy cabinet to the school.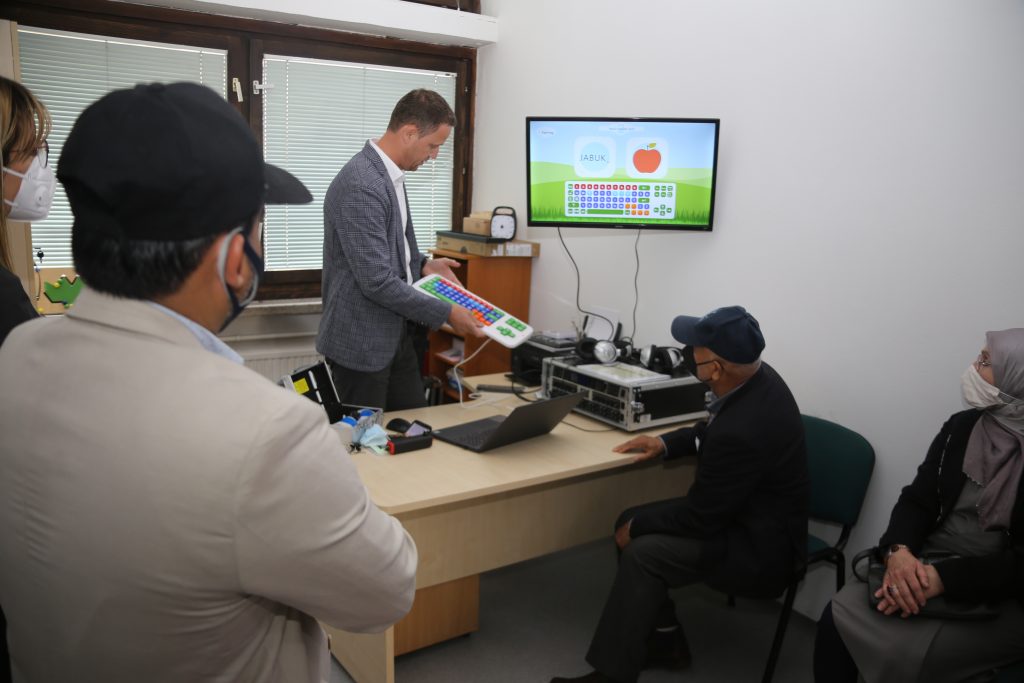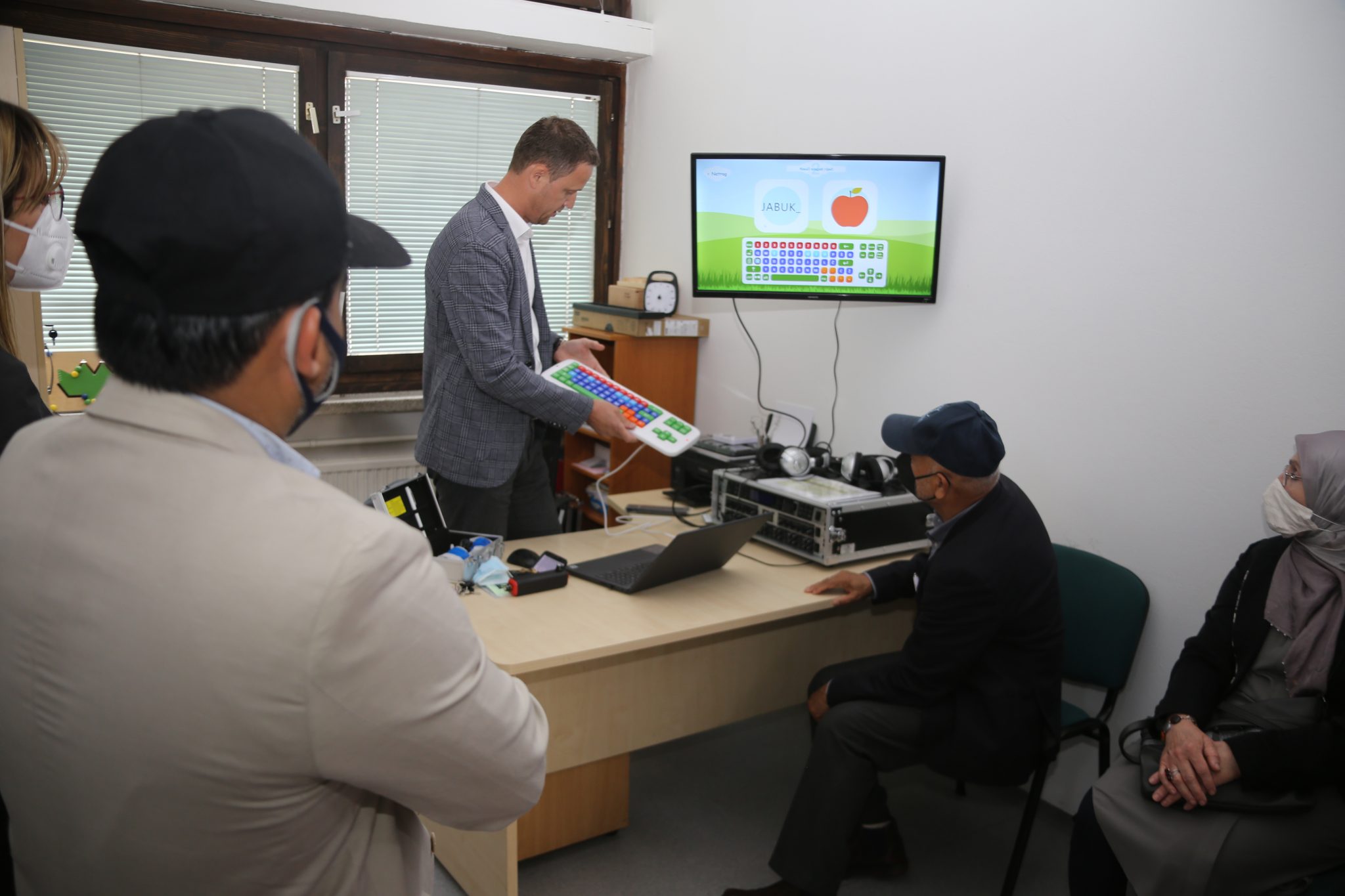 He examined all the possibilities and gave a project proposal to Humanity First Germany. Chairman Humanity First Germany, Dr Athar Zubair Sahib and other members of the executive board were generous enough to approve the project. Equipment was purchased and installed in the school.
On arrival, the director of the school, Ms Inga Biscevic along with her school staff welcomed the Humanity First team which included director Humanity First Balkan countries, president of Humanity First Bosnia and volunteers; Fawad Sahib, Nadim Sahib and Fareed Sahib.
Sarajevo Kanton Ministry of Education was represented by Ms Mina. Ms Mirela represented the mayor of the area.
The children of the school presented the welcome address and a prayer song. Later, Prof Samir who is a specialist in Speech Therapy took the delegation and other dignitaries to the room where the speech therapy cabinet was installed. There, he very amicably explained the functions of each item. As per his statement, this is the first such facility that has been installed in Sarajevo. He was extremely thankful for it and hoped that with the help of this equipment a new horizon would open for the children who are suffering due to speech and other mental disorders. He was extremely grateful to Humanity First for making this dream a reality.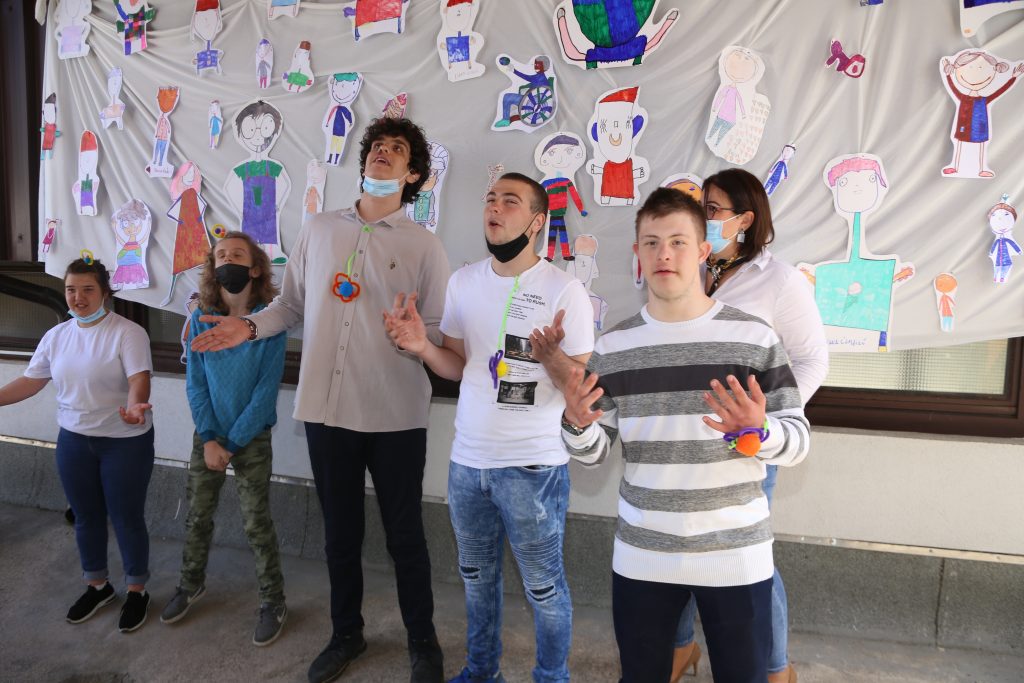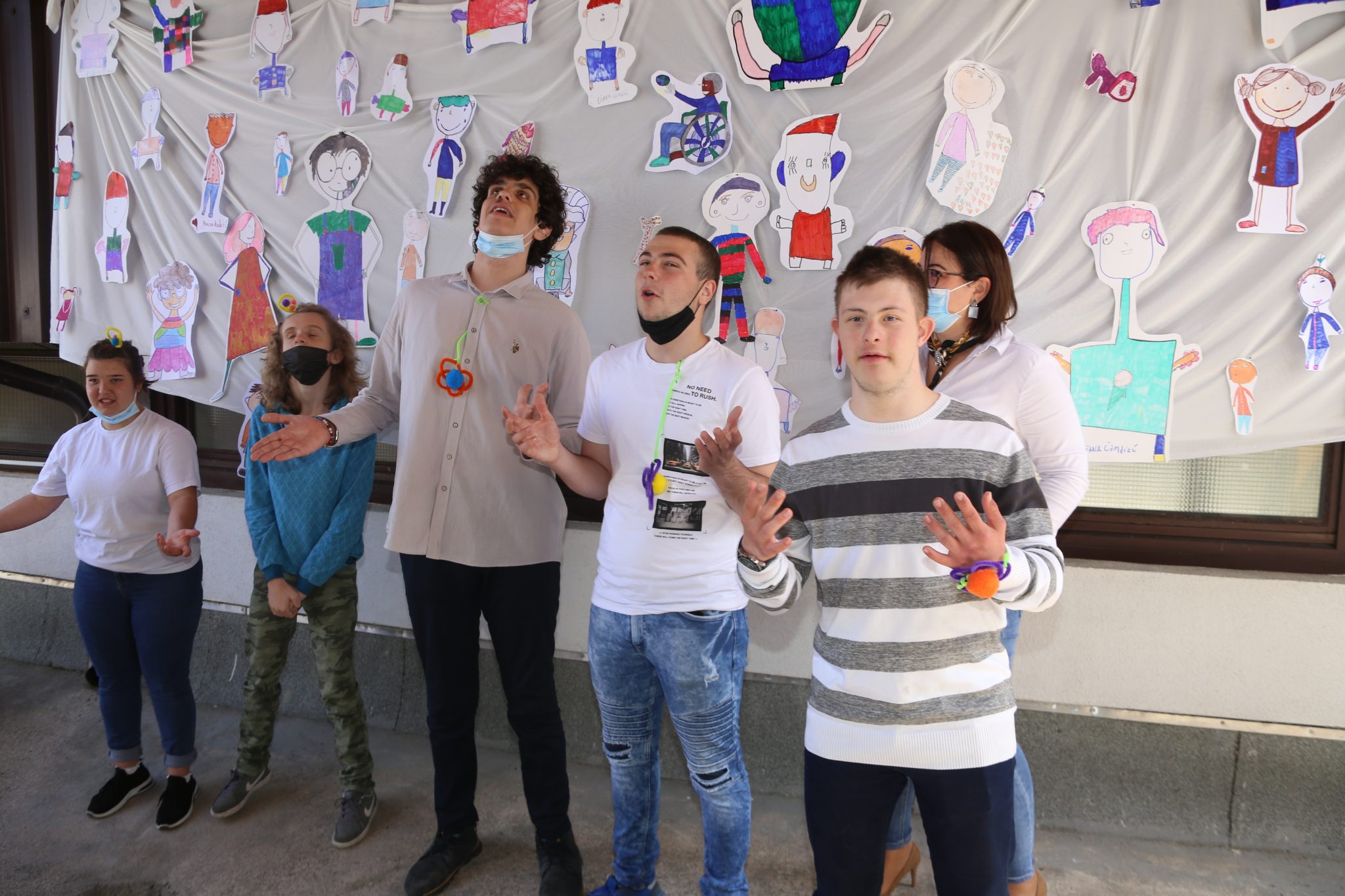 The representative of the ministry of education, the mayor of the area and the director of the school also applauded the noble work done by Humanity First and hoped that it would open new avenues for the needy children.
Director Humanity First for Balkan countries also thanked all the authorities for providing this opportunity to serve humanity and hoped for future cooperation to carry out such noble deeds.