Zubair Khalil Khan, Director Projects Humanity First Germany, South East Europe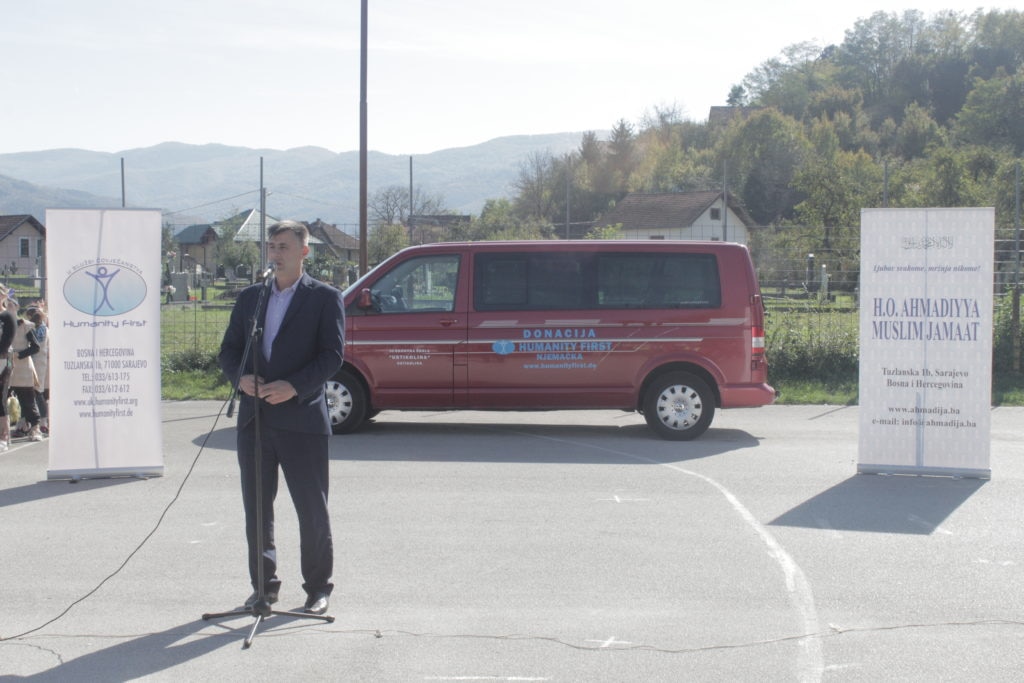 Humanity First aims to support the most deprived segments of society and to deliver the aid and relief to the door step of those who need it most.
This service to humanity was once again displayed in an elementary school of Bosnia on 14 October 2019.
The director of the elementary School at Ustikolina, a small city about 80 kilometres from Sarajevo, through the mayor of the city met with concerned authorities of the Jamaat and Humanity First for provision of a van, enabling the school to transport the students and teachers living at places where arrangement of public transport was difficult.
A van was procured by Humanity First at the earliest possible opportunity.
On 14 October, close to midday, Humanity First handed the van to the school at a ceremony. In addition to the director of the school, Ms Jasmian OmarBasic, Mayor of the city, Mr Zijad Kumanovic and the Minister of Education for the area, Mr Arman Beslija were also present at the occasion.
The swift response by Humanity First for the provision of a van surprised the Bosnian authorities.
They all thanked Humanity First for this donation and also expressed their wish to continue such humanitarian works in future.