Tahir Ahmad Machengo, Kenya Correspondent
Heavy rains had intensified in Kenya in the wake of the month of May 2020, causing deaths, displacement of hundreds of families and landslides. At least 40,000 people were rendered homeless aft er the Nzoia River burst its banks.
Since the beginning of the country's "long rains" season in early March 2020, more than 233,000 people have been affected, including over 116,000 displaced, according to the Kenya Red Cross Society. Flooding was reported in more than three quarters of Kenya's counties (36 out of 47), with landslides, according to the government's National Disaster Operations Centre.
With this in place, Humanity First Kenya provided food relief to at least 100 families in the Nyakach area of Kisumu County. The county commissioner and its people appreciated the support.
The Covid-19 pandemic has caused havoc, not just in Kenya, but all over the globe. At the point of writing this, over 3,000 cases have been confirmed in Kenya in total, out of which over 1,000 have recovered from the disease. However, over 90 deaths have been reported. Over one million people have been rendered jobless as Covid-19 takes a heavy toll on businesses.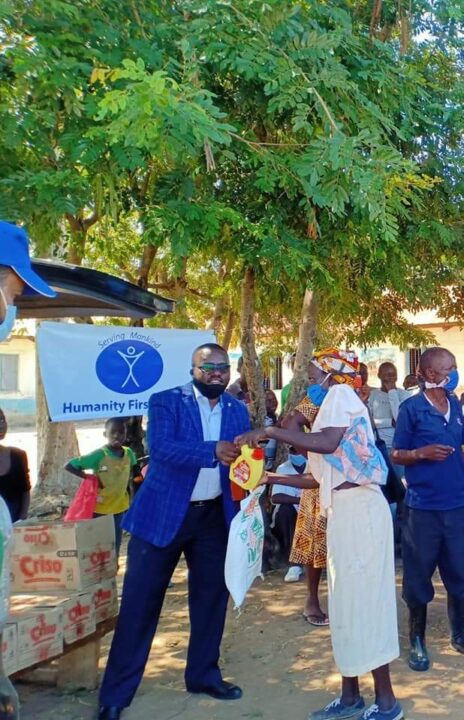 The impact of social distancing, dusk-to-dawn curfews and closure of businesses has impacted on consumer spending, leading to job cuts and unpaid leave for workers as firms race to cut costs. The massive job haemorrhage from the Covid-19 pandemic has thrown Kenya into one of the worst employment crises it has ever faced.
Alhamdolillah, by the grace of Allah, Humanity First Kenya has donated relief food, face masks and water tank installations to various parts in order to aid in combating the disease. Face masks were distributed to doctors and nurses in three different hospitals including St. Mary's, Wema and Mercilin Hospitals.
Also, Humanity First Kenya visited the worst hit slum areas of Mathare and Kibra – one of the largest slums in Africa – and donated food to families.
Two children's homes were also visited, including Dada Rescue Centre and Grapesyard, where food relief and face masks were distributed.
May Allah the Almighty save people from this pandemic and may He bring His benign Mercy to the entire world. Amin.