Usama Umar Joya, Missionary, Mayotte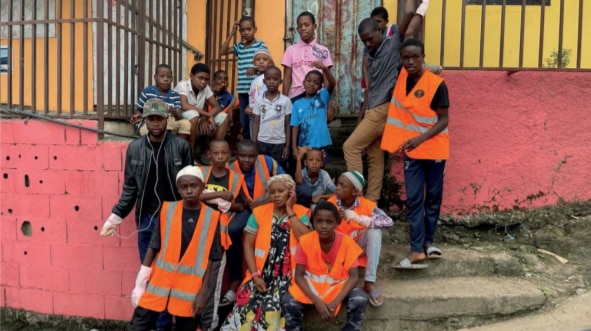 On the first day of 2022, 40 youngsters rose early to clean up the roads across the Island of Mayotte as an initiative of Jamaat-e-Ahmadiyya Mayotte Island. The Jamaat in Mayotte has been doing the "I clean my town" initiative for the last two years.
I am happy to say that even though it is a public holiday, the local Ahmadis get together for this initiative on New Year's Day. We teach our youth from an early age that they have to serve the country and the nation, no matter what sacrifices may be required.
With this kind of initiative, we are not only learning to serve the nation and the country but also teaching the youth how to avoid indulging in vain things on the occasion of the New Year.