Anwer Mahmood Khan
USA Correspondent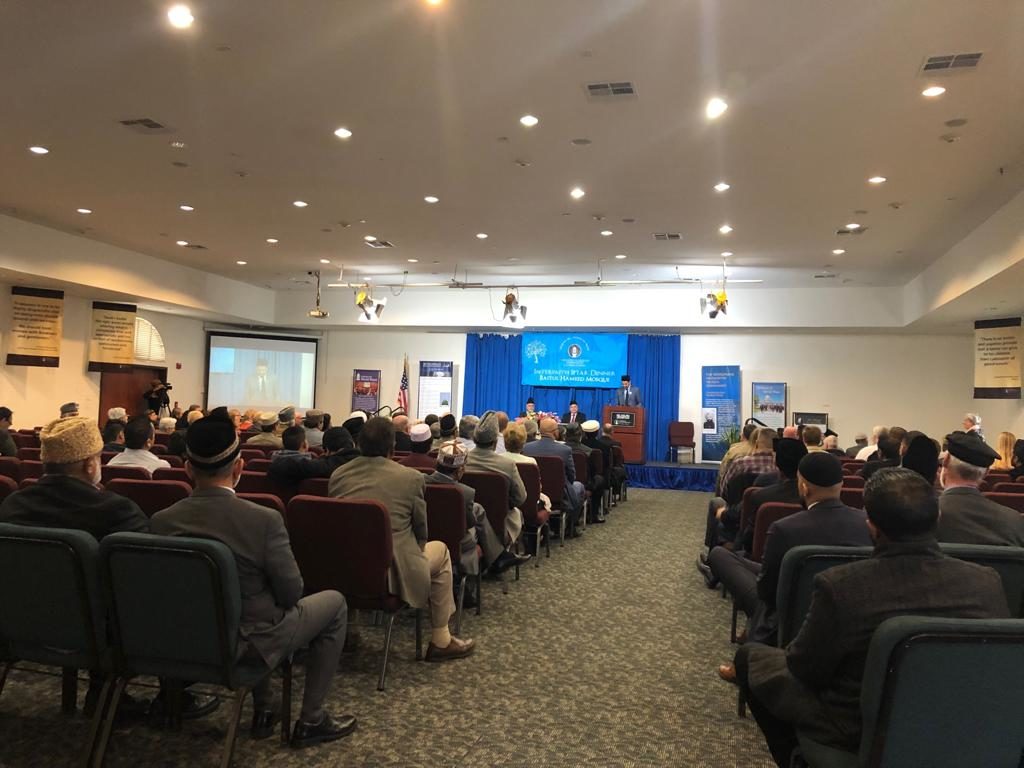 On Saturday, 18 May 2019, the Los Angeles Chapter of the Ahmadiyya Muslim Jamaat hosted their annual Interfaith Iftar Dinner at Baitul Hameed Mosque in Chino, California.
This is an annual tradition which brings together faith leaders, law enforcement and public officials to celebrate the holy fasting month of Ramadan in Islam and break the fast with the community.
This year, the local Los Angeles chapters joined dozens of chapters of the Ahmadiyya Muslim Community USA in celebrating the "Open Mosque" initiative in which 40 mosques were opened for interfaith events from coast to coast.
The programme began with recitation of the Holy Quran and the Pledge of Allegiance. Following a welcome address, various guests were then invited to the stage representing religious organisations.
A video showcasing Huzoor'saa 2018 tour of the USA and Guatemala was shown, and a copy of the book A Message for Our Time (featuring a compilation of Huzoor'saa historic addresses during this trip) were gifted to all guests.
Congresswoman Norma Torres of the 35th Congressional District of the United States House of Representatives also addressed the gathering and presented the community with a token of appreciation for the mosque's community involvement. In addition, a local grocery store recognised the mosque for their food drive efforts and presented the community with a donation. Imam Irshad Malhi, missionary of the Southwest Region of the Ahmadiyya Muslim Community delivered the closing address, discussing the spiritual objectives of Ramadan. The session concluded with a silent prayer.
A Holy Quran exhibition was also displayed prior to the event, in which hundreds of translations of the Holy Quran in various languages were featured for the public to view.