Oumarou Adamou, Cameroon Correspondent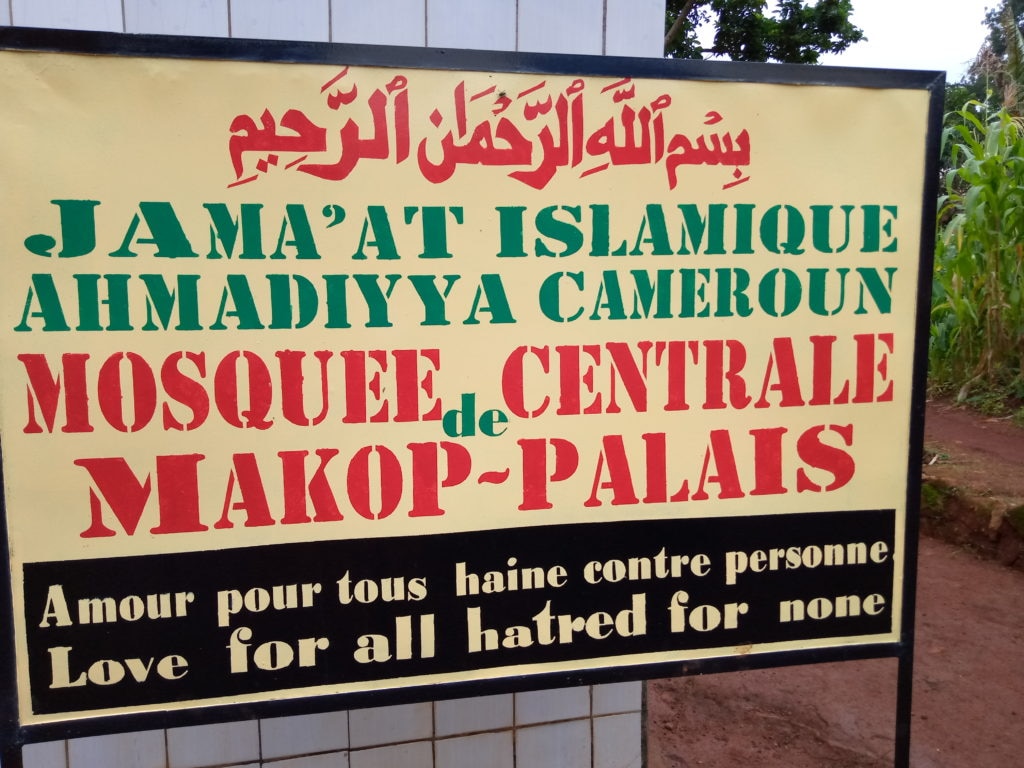 Jamaat-e-Ahmadiyya Cameroon proceeded on 12 June 2019 at a ceremony to inaugurate the Ahmadiyya Mosque of Foumban.
The ceremony was presided over by the Missionary-in-Charge of Jamaat-e-Ahmadiyya in Cameroon Nayyar Abdul Khalique Sahib, National President Al-hajj Balla Baba and the 2nd Assistant of His Majesty the Sultan King of Bamoun in the presence of the Chief Imam of Noun division El Hadj Nji Mefire Njitari and members of the office of the Higher Islamic Council of Noun and its diaspora.
The ceremony ended after the Friday prayer, where participants prayed for peace and stability in Cameroon.