Laiq Ahmed Atif, President Jamaat-e-Ahmadiyya Malta
During the last few weeks, Jamaat-e-Ahmadiyya Malta has been collaborating with Humanity First Switzerland to provide food to people in need. Humanity First Switzerland was sent a proposal, which was prepared with the help of Shamim Ahmad Qazi Sahib, Chairman Humanity First Switzerland, and Arif Mehmood Malik Sahib, Sadr Majlis Ansraullah, Switzerland. May Almighty Allah bless them in abundance for their generous support.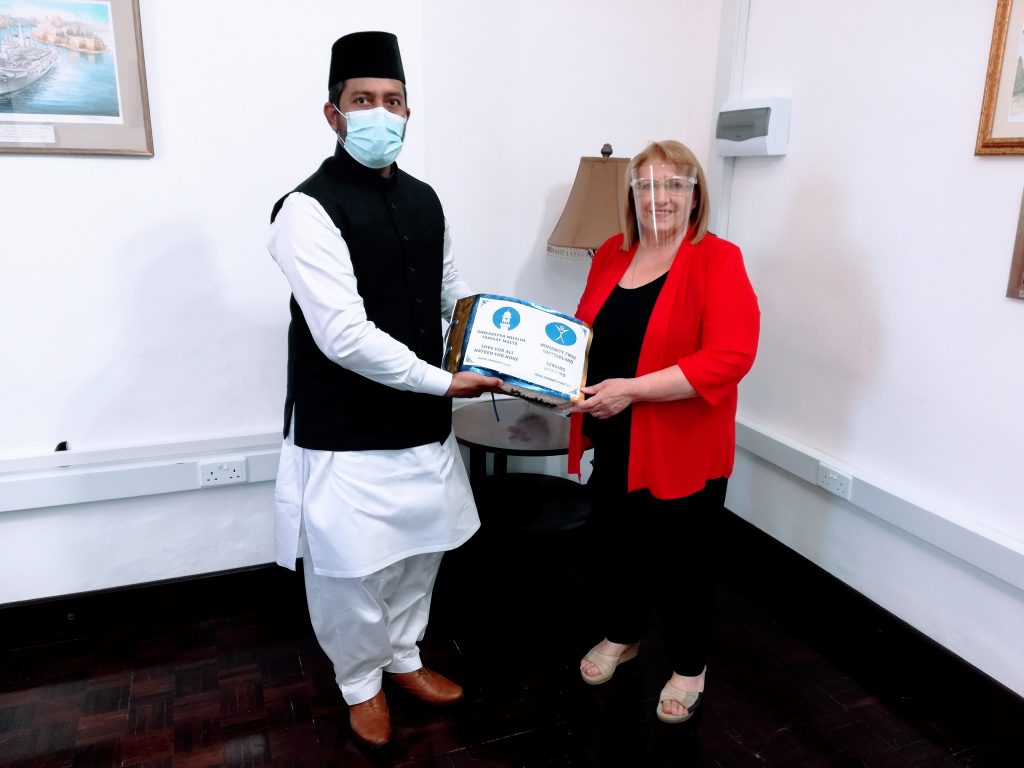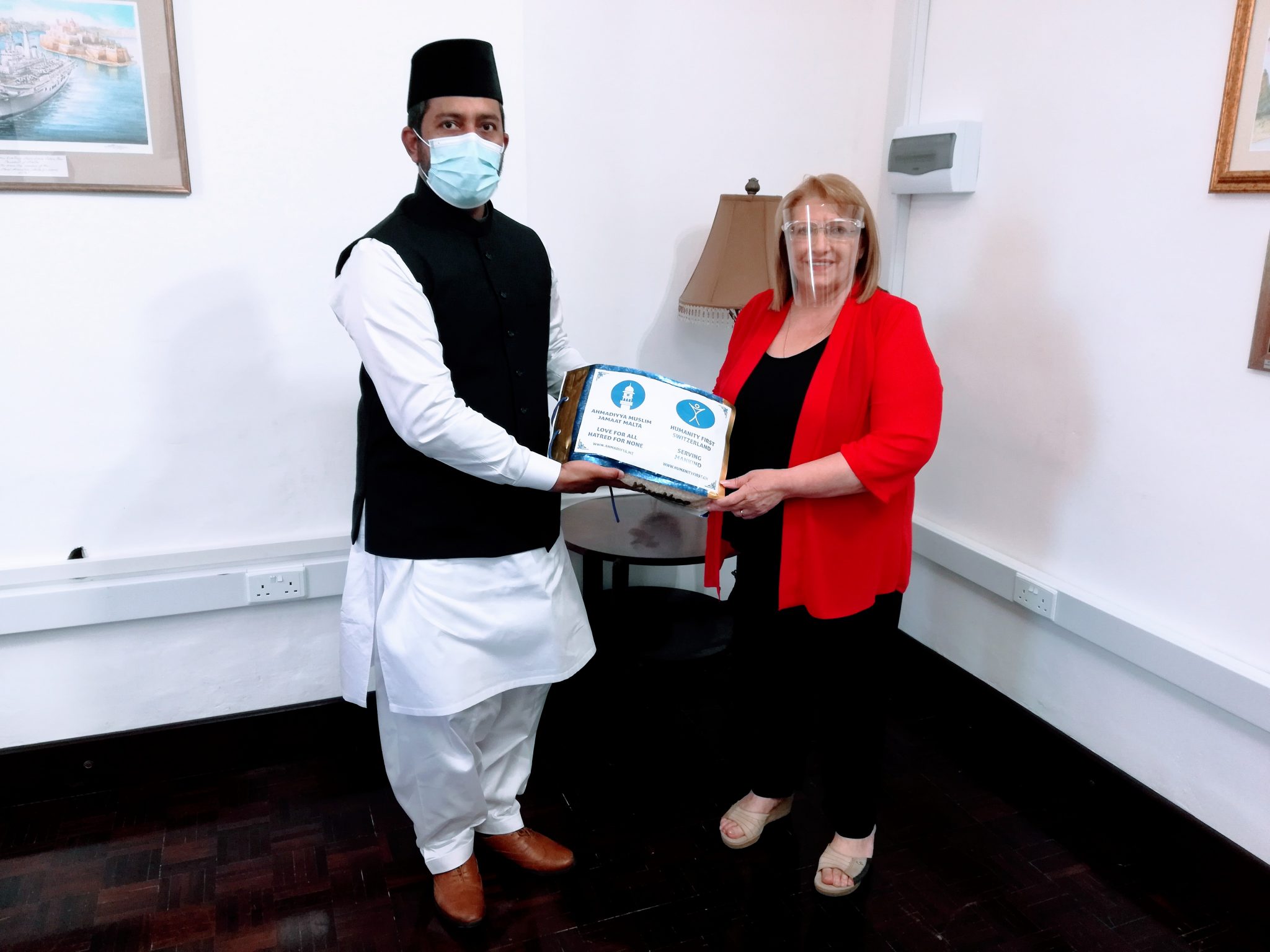 After the approval of the proposal, Jamaat-e-Ahmadiyya Malta bought food from two local markets and it was packed in 200 boxes which were then presented to the following five voluntary organisations:
The Malta Trust Foundation – a voluntary organisation that works under the auspices of Malta's former president, Her Excellency Marie-Louise Coleiro Preca.
Fondazzjoni Sebħ – an organisation provides residential services to children and also to female victims of violence and their children. It also provides community social work services to families living in shelter homes.
Dar Leopoldo – a shelter for homeless people.
Hal Far Refugee Centre – a residential facility for refugee families.
Reach Residential – a long-term shelter and rehabilitation centre for individuals experiencing homelessness.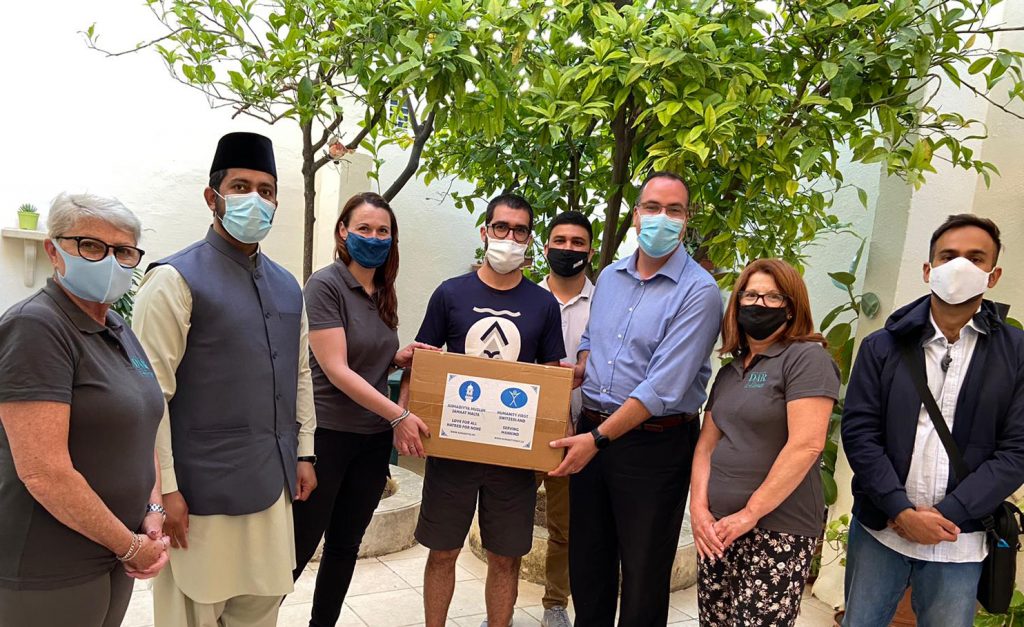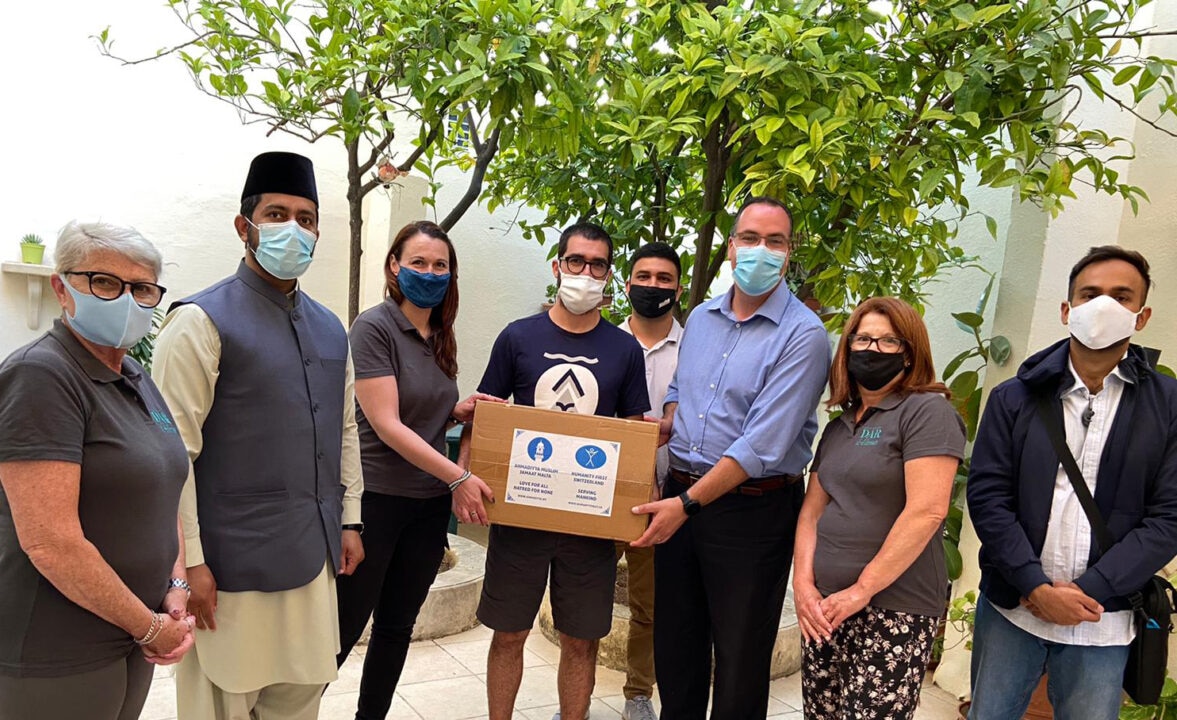 Approximately 200 families (350 individuals) benefited from these food donations, amongst whom were refugee families, homeless individuals, vulnerable families, victims of domestic violence, and children. This food would provide meals for around one week to 200 families. The members of Jamaat-e-Ahmadiyya Malta volunteered for approximately 25 hours in these events.
We are very grateful to all the volunteers and donors of Humanity First Switzerland for their time and donations which helped to assist hundreds of vulnerable people in Malta.
Above all, we are extremely grateful to Allah the Almighty for enabling us to serve mankind as it is a fundamental teaching of Islam.