Tahir Ahmad Machengo, Kenya Correspondent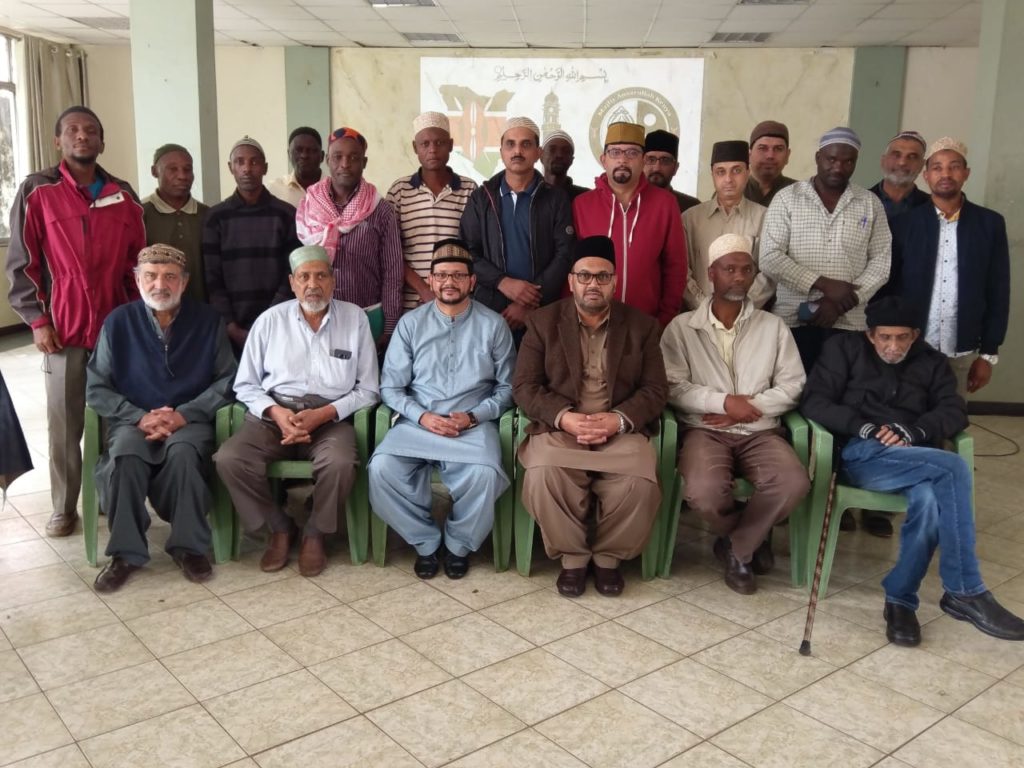 Majlis Ansarullah Kenya successfully conducted a regional nazimeen meeting on 6 and 7 July 2019. This follows a similar meeting that was held in February 2019.
The main aim and purpose of this meeting is to give reports from all eleven regions of the entire country by regional representatives (nazimeen). The reports were inclusive of all what was planned and done between the two meetings and to find out how each region has progressed in their work. Similarly, all nazimeen were required to air out the challenges faced in the implementation of their work and possible solutions to the challenges.
The Saturday sessions were chaired by National Sadr Ansarullah Kenya Sameer Ahmad Sheikh Sahib, who delivered his speech to all attendees. In his address, he welcomed all nazimeen and the entire national amila members and thanked them for coming. He reminded all attendees to adhere to their roles as heads of different departments in the Ansar auxiliary. He said that it was their responsibility to write a report on everything that they do so that a clear record is kept. This would help in monitoring the progress of Ansar activities countrywide. He also encouraged them to engage in tabligh activities and be cautious about five daily prayers and constant recitation of the Holy Quran and also inculcate these habits in their family members.
The two-day meeting came to an end with closing remarks from the Amir and Missionary-in-Charge Kenya, Tariq Mahmood Sahib. In his remarks, Amir Sahib said it was a great opportunity and a blessing to be granted a position to serve as an office bearer in Jamaat at large and that anyone granted this blessed opportunity should make sure they serve that position to the best of one's God-given ability. He reiterated that each nazim in attendance should do their best to tell each and every member in their respective regions the importance of serving the Jamaat and should try their level best to implement what they have learnt from the meeting.
The meeting ended with silent prayer led by Amir Sahib.