Batte Ahmad, Uganda Correspondent
13 July 2019 marked the beginning of regional peace symposium and regional Jalsa. Kibaale region was the first to organise such a gathering in the country of Uganda this year.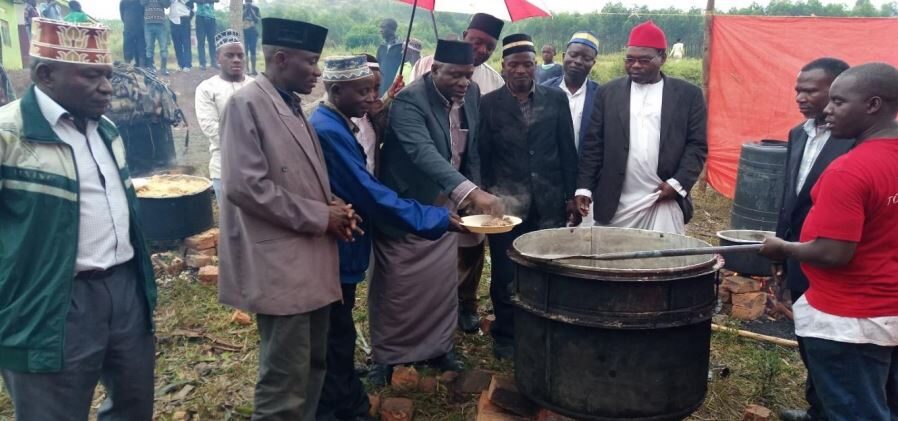 After the arrival of Amir and Missionary-in-Charge Maulana Muhammad Ali Kaire Sahib, the programme started with Zuhr and Asr prayers led by Amir Sahib followed by the inspection of different departments.
The formal programme started with a recitation of the Holy Quran from chapter 2, verses 256-258 and its translation by brother Qaasid Opio, which was followed by a recitation of an Urdu poem of the Promised Messiahas by Sheikh Nasir Ahmad Ssonko.
Next, a representative of the chairman local council of Kibaale village thanked the Jamaat administration for arranging such an educational function. The first speech on the programme was "Islam – a beautiful religion" by Sheikh Adam Hamid Ssembajjwe. In his speech, he started with reciting chapter 3, verse 20 of the Holy Quran and went further to explain that God's mercy encompasses all the creation and presented examples of such favours which humans collectively receive from God, like rain, sunshine etc. and how the Holy Prophet Muhammadsa, the founder of Islam, was a mercy for all mankind.
The next speech was about the pillars of Islam by Sheikh Ibrahim Kadeku. He started by reciting chapter 2, verses 256-258 of the Holy Quran. In his speech, he mainly emphasised the fact that God is One, Self-Subsisting and All Sustaining, which in other words is the first pillar of Islam in the form of "There in none worthy of worship except Allah". He then proved that all other deities which are being worshipped beside God, are not self-subsisting.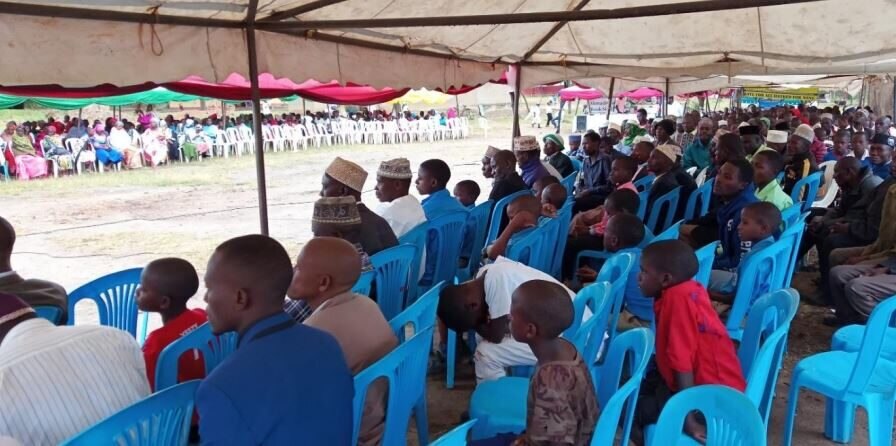 Thereafter, short speeches were given by the invited guests; Mr Kiwanuka Abu Baker, the chairman of the local county.
In his speech, he thanked the Jamaat for holding such a great event.
Next was Muhire Jessica, who is the councillor of this county. In her speech she stated, "I am very happy you can make this great function not to spread hatred and rancour among the masses but for rightly guiding our people. Thank you very much". Next was Ssuubi Kinyamatama who also thanked the Jamaat for this symposium which is unique in its kind in this area.
Following this were the closing remarks of Amir Sahib. To conclude this program, he recited chapter 49, verses 11-14. The world is in trouble, said Amir Sahib, due to people considering themselves superior to others, but the true Islamic teachings, which are exhibited in these verses show that we are all equal in the sight of God. He then said that the attendance of this symposium was 1,560. The event came to an end with silent prayer.