Atta-ur-Rahman Khalid, Missionary, Dublin, Ireland
One of the greatest threats faced by modern man is global warming. Countries are rallying to bring in measures and policies to slow down the very visible impact of climate change. The threat is real and everyone is feeling the effects of the extreme weather events increasing in intensity and frequency. Just last week a mass of cold air hit southern Brazil which brought snow to several cities leaving Brazilians shocked as some of them experienced snow for the very first time in their life. 
Hazrat Khalifatul Masih V, may Allah be his Helper, has called on Ahmadis to play their role in helping the environment.
In a virtual mulaqat with the National Amila of Majlis Ansarullah Australia, Huzooraa said:
"Encourage the members of Ansarullah to use bicycles. At least on short distances they should use bicycles instead of using cars and motorbikes or something else. So, Majlis Ansarullah should also play its role to clean the environment by using bicycles."
Such wise guidance from our beloved Khalifa! 
If everyone was to make small changes in their lives like cycling to the local supermarket to buy groceries instead of driving, this could play a huge role in our collective effort to tackle climate change.
Cycling is something that the Khulafa of Ahmadiyyat have encouraged as it is also a great way to keep fit and healthy.
Hazrat Khalifatul Masih IIIrh said:
"In order to maintain good health, cycling is very beneficial. I desire for a campaign to be run in the Jamaat for them to cycle as much as possible. This exercise is very beneficial […] If one cycles slowly then to cycle a 100 miles in one day is not hard at all […] If a 100,000 Ahmadis cycle a 100 miles then in one day they will have cycled 10 million miles […]" (Report Majlis-e-Mushawarat, 1973, pp. 34-35)
In line with this desire of the Khulafa, Majlis Khuddam-ul-Ahmadiyya Ireland organised a "Fun Cycle" on 31 July 2021 to promote cycling as a way of keeping healthy and fit.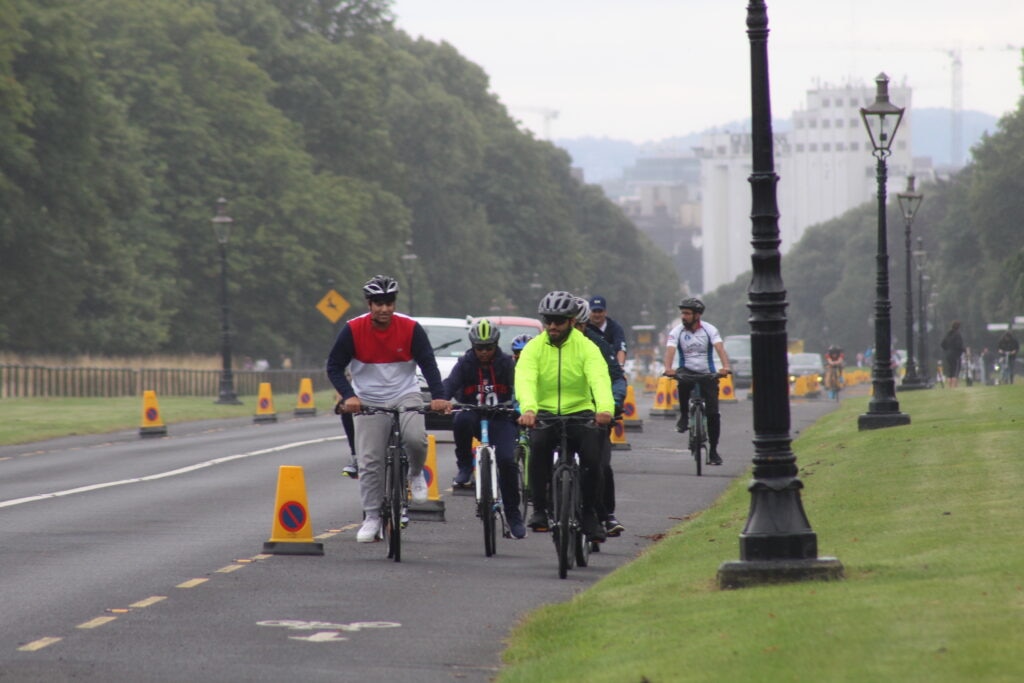 The event was held in the scenic Phoenix Park, which is one of Dublin's most famous and oldest landmarks and one of the largest walled city parks in Europe. A group of cyclists left the Dublin Mission House, Baitul Ahad, in the morning and cycled to Phoenix Park where they were joined by other cyclists.
Those who did not have a bike were able to hire a bike within the park. The event was keenly attended by Khuddam, Atfal and Ansar and marks the inception of the Ahmadiyya Cycling Club Ireland.
Despite the weather forecast of showers, spirits were not dampened and there was a great turnout. At 12:15 pm after a short briefing and silent prayer, which was led by Dr Muhammad Anwar Malik Sahib, the fun cycle began.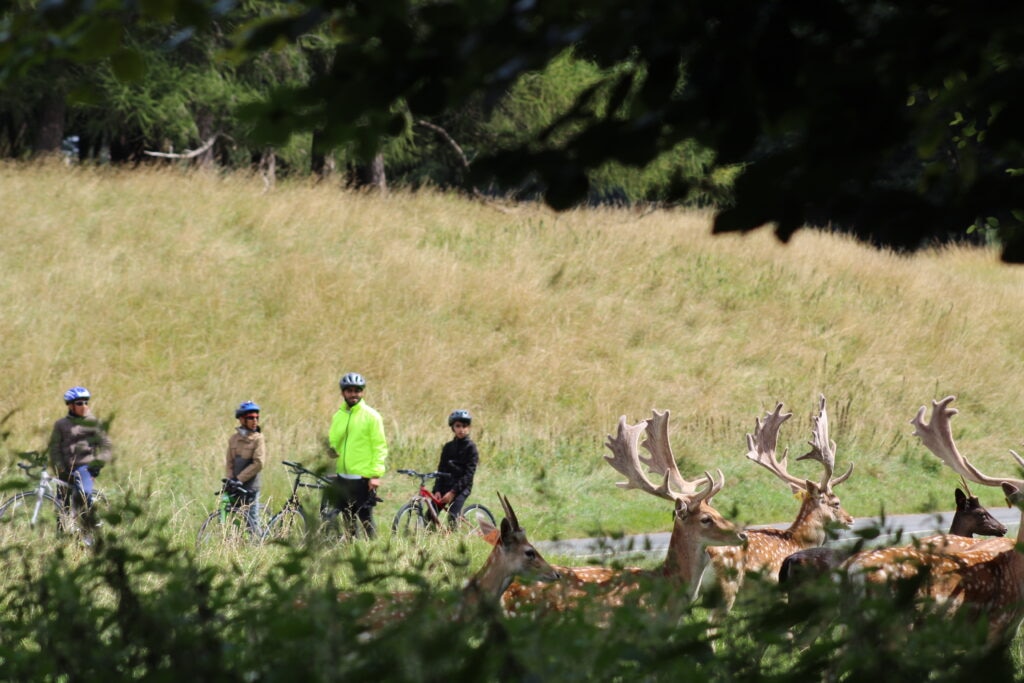 All cyclists were divided into two groups based on their level with an easier short flat route (10 km) mainly for Atfal and a longer hillier route (16 km) for other cyclists. Cyclists were able to take in the beautiful views and landscapes. 
The event concluded with lunch followed by Zuhr and Asr prayers. 24 cyclists participated in the event. This is the first programme in a series of cycles being organised leading up to a 200 km charity cycle from Dublin to Maryam Mosque in Galway in September 2021.