Laiq Ahmed Atif, Malta Correspondent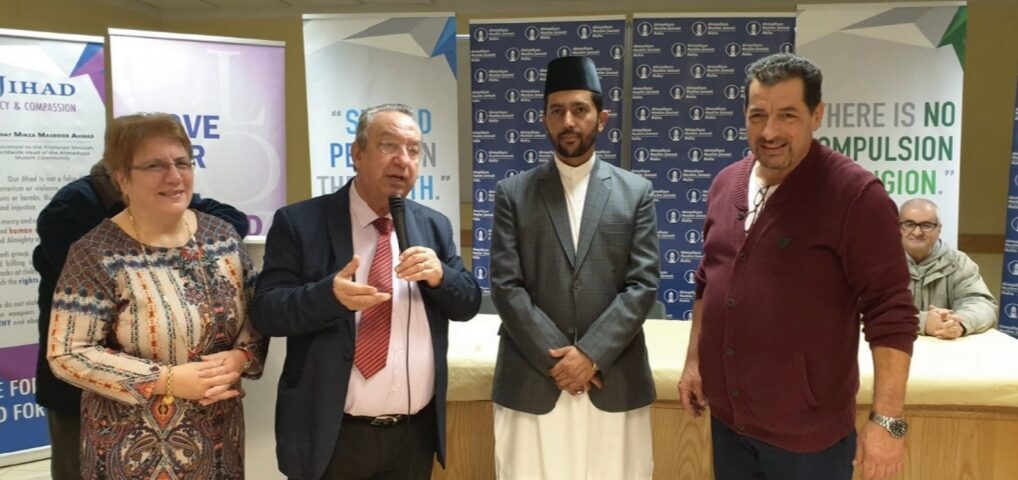 In the modern and technological world, life has become so busy and hectic that the people who should matter the most many a time are abandoned and neglected. Marginalisation, deprivation and isolation are pressing issues for the contemporary world we live in.
In such circumstances becoming selfless, caring for others and serving humanity is an unparalleled noble deed. The Promised Messiahas says:
"The principle to which we adhere is that we have kindness at heart for the whole of mankind." (Siraj-e-Muneer, Ruhani Khazain, Vol. 12, p. 28)
Following this guiding principle, the Ahmadiyya Muslim Jamaat Malta organised some charitable events during the month of December 2019. On Sunday, 29 December, the Ahmadiyya Muslim Jamaat Malta organised a festive lunch for the elderly who feel lonely.
A traditional Asian cuisine was prepared by the Ahmadi families living in Malta. More than 100 elderly people attended the lunch and were extremely impressed by the hospitality of the Jamaat and its services to humanity.
All the guests thanked the Ahmadiyya Jamaat and said that in these days when people prefer to spend time with their loved ones and also are busy in enjoying their holidays, the members of the Ahmadiyya Muslim community have sacrificed greatly to provide an atmosphere of care, happiness and friendship.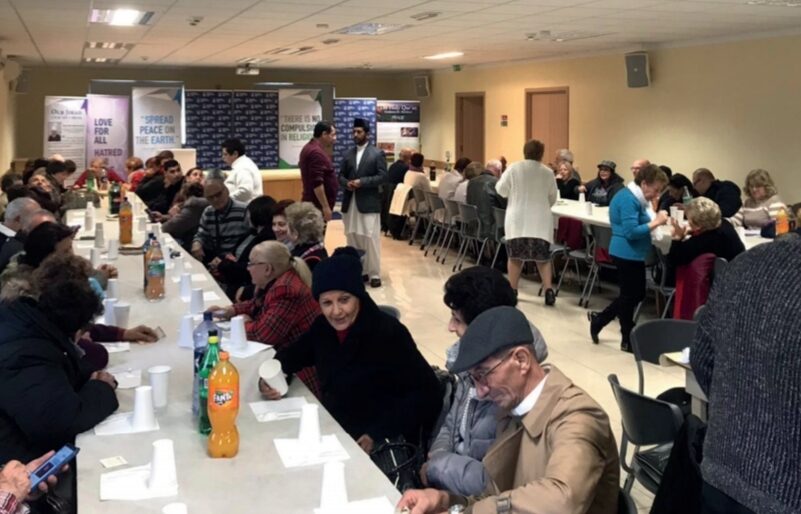 Fr Charles Cordina, Episcopal Vicar for Diaconia in Malta, also attended this programme and he was extremely moved by the services of the Jamaat for humanity.
This event was covered by the National Television of Malta and One News; both media houses aired featured news during the night bulletin and also uploaded them on their websites.
In this way, the message of "Love for all, hatred for none" echoed by Islam Ahmadiyyat reached every household in Malta.
Prior to this event, on 18 December, the Ahmadiyya Muslim Jamaat Malta, presented 50 gift hampers to Dar il-Kaptan, an NGO that provides respite care services to people with special needs and to their families.
Another donation of 50 gift hampers was presented to Caritas Malta for people in need and their families.