Tahir Ahmad Machengo, Kenya Correspondent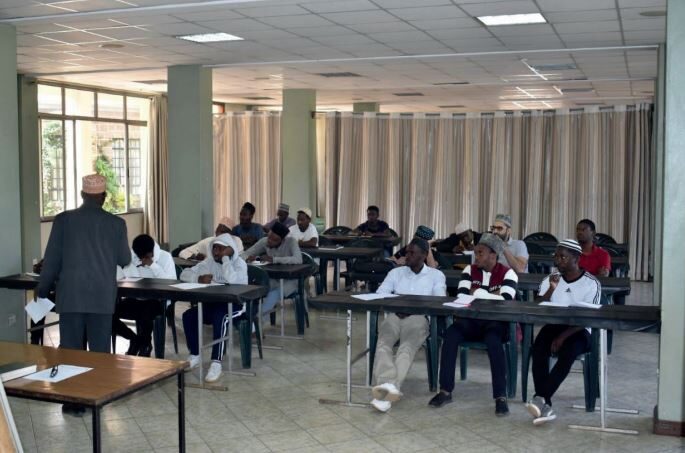 Majlis Khuddam-ul-Ahmadiyya Kenya held a refresher course for the national amila together with all local qaideen and nazimeen on 12 February 2023. Nairobi Region is one of the twelve regions in Kenya and it has five majalis including Nairobi, Kasarani, Dandora, Kenol and Murang. Four of the majalis were represented.
All assembled in the Ahmadiyya Hall where the course took place. Several topics of discussion were well selected, including Islam Ahmadiyyat, an introduction to Majlis Khuddam-ul-Ahmadiyya, and the duties of nazimeen in general.
The main aim of organising this refresher course was to increase brotherhood amongst them so that they could work together, bridge the gap that exists among office bearers concerning their duties as office bearers, and equip them with foundational and essential knowledge about the Jamaat-e-Ahmadiyya.
The event was very successful. Tariq Mahmood Zafar Sahib, the amir and missionary-in-charge for Kenya, presided over the closing session. Amir Sahib, in his address, reminded all attendees that we as Ahmadis are fortunate to have accepted the Promised Messiahas, and to have the blessed institution of Khilafat-e-Ahmadiyya.
A total of 22 office-bearers attended the event.