Mohammad Arsalan, Belgium Correspondent
Jamaat-e-Ahmadiyya Belgium had the opportunity to receive three mayors in Baitul Mujeeb mosque in Uccle, Brussels.
Baitul Mujeeb is the first purpose-built mosque by the Jamaat in Belgium, which is located in the council of Uccle in Brussels city.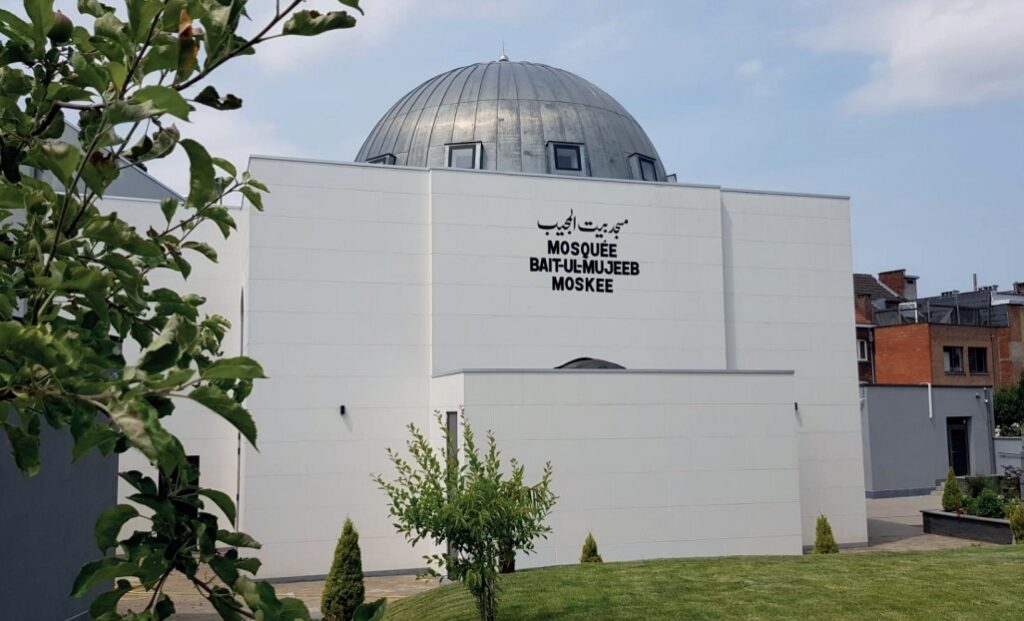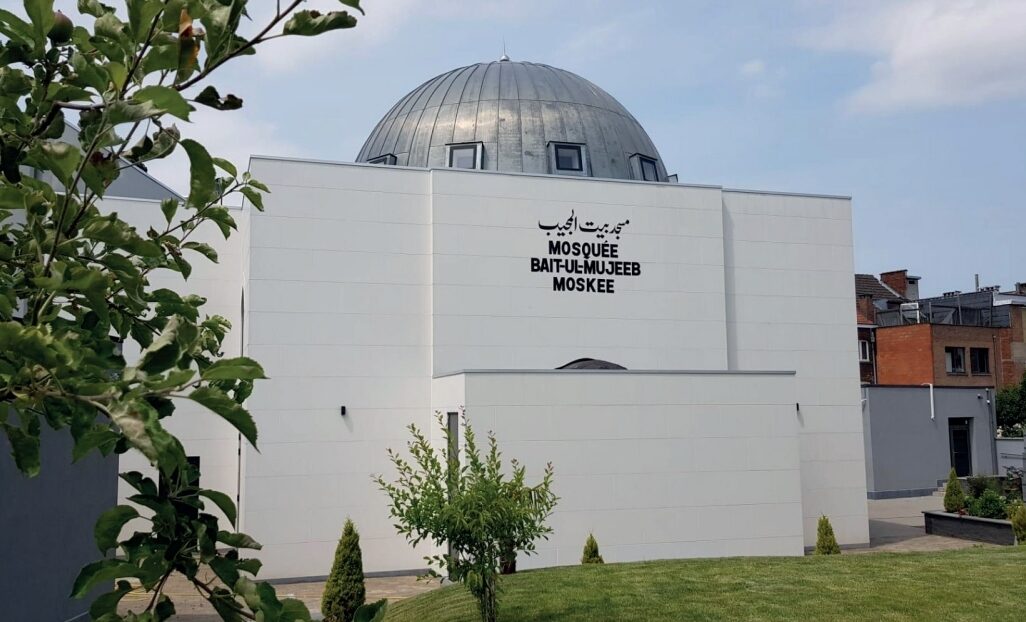 On 30 June 2021, Mr Boris Dillès, Mayor of the local council of Uccle was welcomed, accompanied by Mr Daniel Hublet the councillor of religious affairs of Uccle. Along with them Mr Alexys Calmyn the mayor of Drogenbos – a neighbouring council of Uccle – was also invited and was accompanied by a member of his council.
A day before, on 29 June, Mr Hugo Vandaele, the Mayor of Beersel – a neighbouring council of Uccle – visited the mosque.
During these visits, the guests were given a tour of the mosque and its premises. They were shown a video of the foundation laying ceremony of the mosque back in 2011, with an extract of the speech delivered by Hazrat Amirul Momineenaa and with different clips of the construction progress of the mosque. Another video was shown from the public open day event which took place just a few days before.
After these presentations they continued the tour of the mosque and finished the visit in the Mosque library, where they were served some refreshments.
At the end, we had the opportunity to ask them their impressions about the mosque.
The Mayor of Uccle, Mr Boris Dillès said:
"Hello and thank you for your warm welcome. It is a very emotional day for me because I was here before, exactly 10 years ago at the first foundation stone laying ceremony of this very beautiful mosque. It was already an emotional and important event back then and today we are happy to see it fulfilled. And it is also emotional because we are here among friends. Friendship with the Ahmadiyya community has been really fruitful for us. Whenever we needed your support, you were always there to help. We are also pleased because it is a community which is situated in Uccle, and this is really important. We know how much the Ahmadiyya community is fully involved with the council and it is always available and it does the maximum for Uccle. So I am very pleased to be here today and of course I will happily come again."
He also said that he will be pleased to receive his Holiness Hazrat Khalifatul Masih Vaa on the inauguration day, insha-Allah.
Mayor of Drogenbos, Mr Alexys Calmyn also gave his impressions and ideas about the future of the mosque and said that he will also be pleased to be present at the inauguration ceremony of this mosque.
Lastly, Mr Hugo Vandaele, the mayor of Beersel council shared his views. He congratulated Jamaat-e-Ahmadiyya for this beautiful project and gave his positive remarks about the interfaith friendship.