Abdul Hadi Qurashi, Sierra Leone Correspondent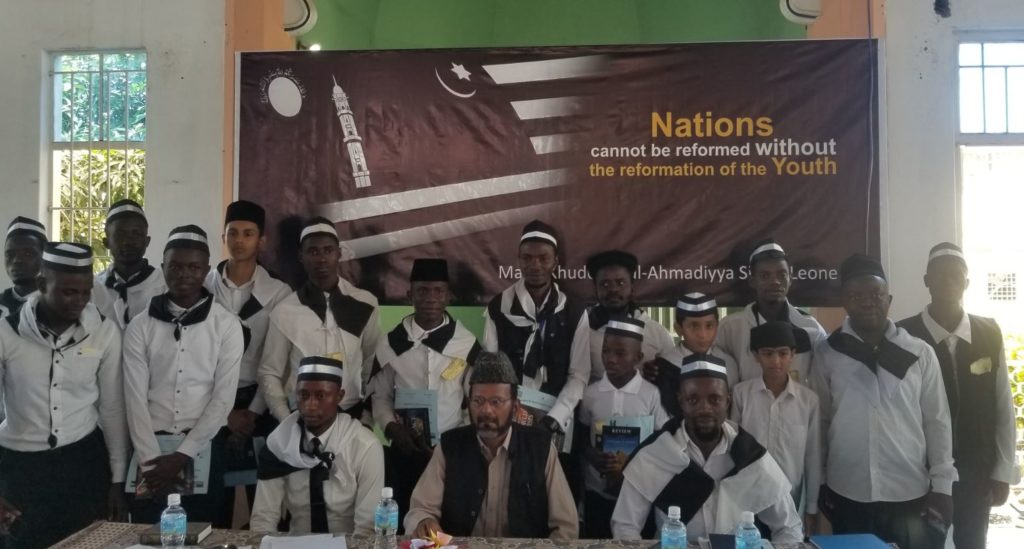 Under the guidance of Hazrat Khalifatul Masih Vaa, Jamaat-e-Ahmadiyya Sierra Leone and all its auxiliary organisations are routinely working for the spiritual, moral and academic training of their members.
The annual Ijtema and other events are regularly held. Thus, every year the syllabus is prepared and sent to the regions. All regional missionaries, their assigned local missionaries and auxiliary bodies arrange classes and prepare members for the national events. Alhamdolillah, MKA Sierra Leone held its Annual Academic Rally on 25 and 26 October at the Baitus Subuh Mosque, which is the Central Ahmadiyya Muslim Mosque in Freetown.
25 October was the first day of the rally and from early morning, Khuddam and Atfal from various regions of the country started gathering at Baitus Subuh compound for this blessed gathering.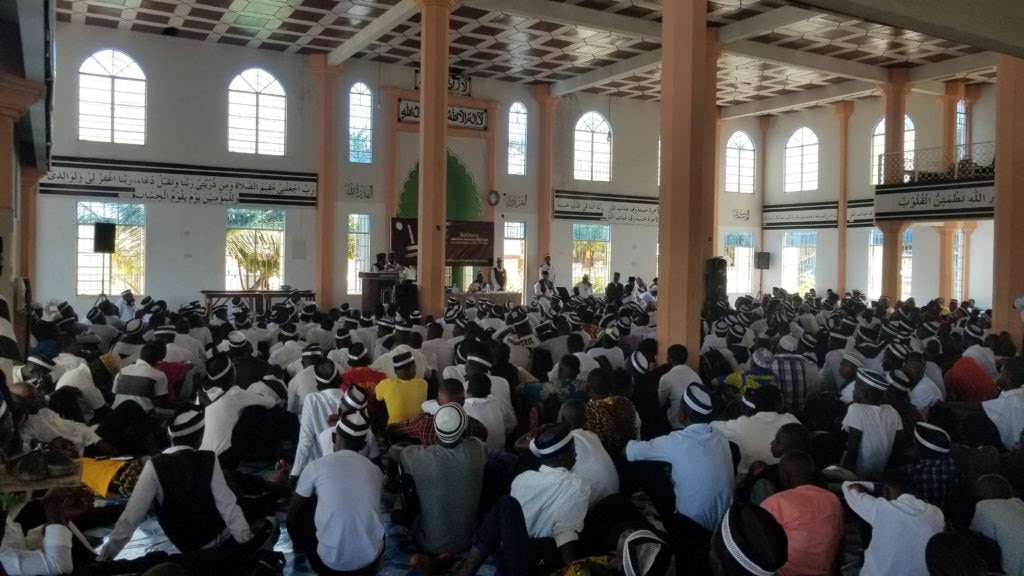 This year, all regions held their Ijtemas, so most of the Khuddam and Atfal who came to attend this event were those who took first, second and third positions in their respective regional Ijtemas.
After the registration and lodging arrangements, all the participants gathered in the mosque to listen to the live Friday Sermon of Hazrat Khalifatul Masih Vaa.
The inaugural session was held after prayers. The programme was chaired by Maulvi Munir Abu Bakar Yusuf, National Sadr of Majlis Khuddam-ul-Ahmadiyya Sierra Leone. Mr Minkailu S Tholley recited the Holy Quran followed by the translation which was presented in local Krio language. The National Sadr Sahib led the Khuddam and Atfal in their pledge.
On the first day, the academic competitions were held for Khuddam and Atfal. The competitions included tilawat, Azan, nazm, qaseeda, memorisation of the Holy Quran and a quiz on religious knowledge.
The second day, Khuddam and Atfal took part in speech competitions in the local language. Maulana Saeed ur Rahman Sahib, Amir and Missionary-in-Charge was the chief guest of the concluding session. Maulvi Osman A Barrie, the motamid, presented the report.
Amir Sahib addressed the gathering and advised them to discharge their duties towards Khuddam-ul-Ahmadiyya and become a hardworking member of the Jamaat and society. He distributed prizes among Khuddam and Atfal and led them in silent prayer.
Freetown region stood first and Maulvi Sulaiman Bangura was declared the best qaid. Mustapha I Koroma from Kenema was the best Khadim and Abdul R Ali from Moyamba was declared the best Tifl.
The total attendance was 697. May Allah the Almighty enable us to get maximum benefit from such gatherings and that we may become useful members of the Jamaat and of society. Amin.