Jinahuddin Saif, President Jamaat-e-Ahmadiyya Kosovo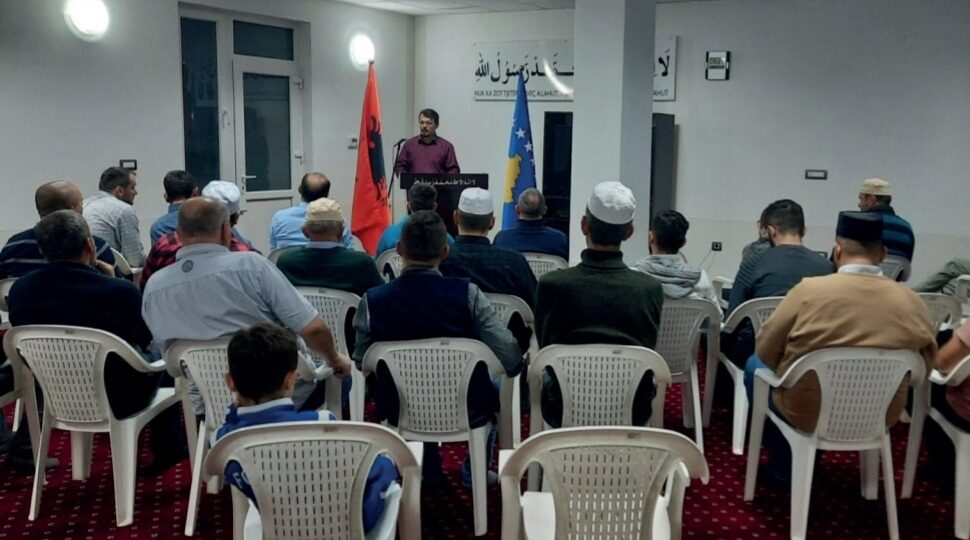 National Flag Day is one of the main festivals in the Republic of Kosovo which is celebrated every year on 28 November in honour of the Declaration of Independence of Albania. This is celebrated wherever Albanians reside. Therefore, this day is also celebrated in Kososvo.
Jamaat-e-Ahmadiyya Kosovo organises an event every year to celebrate Albania's independence on 28 November, but last year we were not able to hold it due to Covid-19.
This year, the situation with the pandemic is better, and we were able to organise the event.
On 28 November 2021, at the mission house of Jamaat-e-Ahmadiyya Kosovo in Prishtina, a programme was held with a participation of 45 people, including members of the Jamaat and external guests. The invited guests were from eight different cities from Kosovo, including Prishtina, Peja, Mitrovica, Podujeva, Gjilan, Shtime, Istog and from North Macedonia as well.
After the Maghrib prayer, the event formally commenced with a recitation from the Holy Quran and its Albanian translation, followed by a speech by the president of Jamaat-e-Ahmadiyya Kosovo on the topic, "The New World Order of Islam", in which he presented quotations of Hazrat Khalifatul Masih Vaa in regards to the establishment of world peace.
After dinner, a short question and answer session was held which was followed by Isha prayer.