Zeeshan Nadeem, Greece
On 3 July 2021, Jamaat-e-Ahmadiyya Greece was able to hold a Tarbiyati Seminar in Urdu through Skype at 8 pm.
Jamaat-e-Ahmadiyya Greece was fortunate that the approval of Maulana Ataul Mujeeb Rashed Sahib, Missionary-in-Charge Jamaat UK was granted by Hazrat Amirul Momineenaa, for the seminar.
The seminar started with a recitation from the Holy Quran followed by its Urdu translation. Next, the National President, Attaul Naseer Sahib gave a brief introduction of Ataul Mujeeb Rashed Sahib and requested him to address the seminar.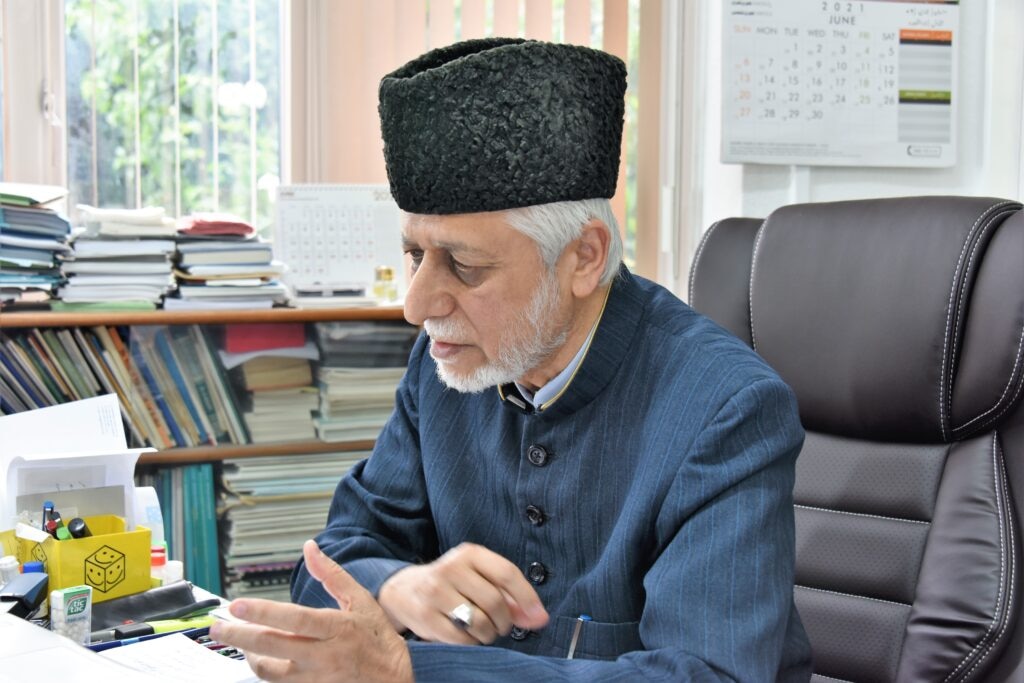 In the beginning of his speech, he mentioned the blessing of Allah the Almighty with regard to the ease of modern communication and how Allah the Almighty has connected people with Khilafat who are sitting far away through these means. He then narrated some faith-inspiring incidents of Khulafa-e-Ahmadiyyat.
The seminar came to an end with a silent prayer led by Ataul Mujeeb Rashed Sahib.
The total online attendance of the seminar was 45 including Ansar, Khuddam and Lajna. Thousands of people have already listened to various clips of the seminar.