A series looking at pioneer missionaries and devotees of the Ahmadiyya Muslim Jamaat who gave precedence to faith over the world.
Awwab Saad Hayat, Al Hakam
With a simple glance at the lives of the Jamaat's pioneer missionaries, we see a repetitive theme throughout their lives: These men of God never desired to retire, rest, or take leave from spreading the message of Islam. They preferred to remain present and serve the religion until their last breath.
A study of the circumstances of the Jamaat's early preachers emphatically demonstrates how they offered great sacrifices.
Through their examples, we see how they raised the banner of Islam Ahmadiyyat in foreign lands where they served far away from home, friends and family just for the sake of Allah Almighty. And, after returning home, to the markaz, they did not demand to rest or retire. Indeed, it was their devotion to serving Islam that made them forget all worldly troubles.
In this part, we shall briefly see how pioneer missionaries readily sacrificed their time and lives for the sake of Islam.
Hazrat Maulana Jalal-ud-Din Shams Sahib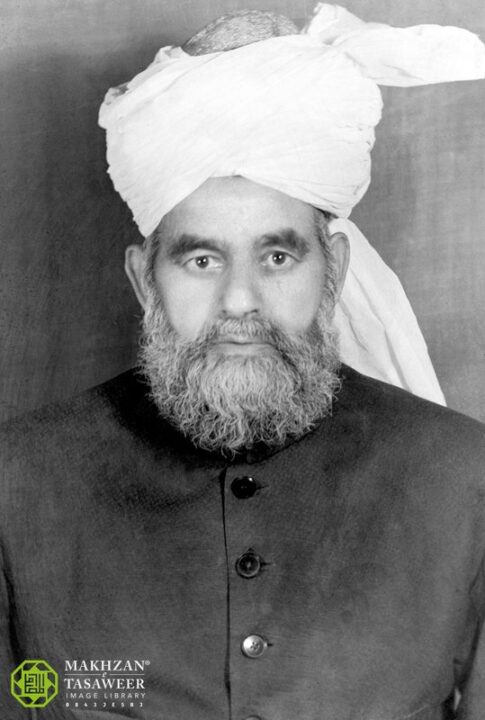 On 10 February 1932, on the successful return of Hazrat Maulana Jalal-ud-Din Shams Sahib from Arabia, a ceremony was held organised by Lajna Imaillah Qadian in his honour. On this occasion, Hazrat Khalifatul Masih IIra addressed everyone and said:
"A person who has been crossing the sea, away from his homeland, for a long period of six years would hope that on his return he would be given a chance to stay and rest with his relatives; however, it will come as a surprise to both men and women that Maulvi Sahib [Hazrat Maulana Jalal-ud-Din Shams Sahib] returned to his family residence for only a few hours in total as he was assigned a task upon his arrival." (Al Fazl 14 February 1932)
Hazrat Musleh-e-Maudra said that members of the Jamaat should pray that Allah Almighty blessed his sincerity and helped him fulfil the tasks assigned.
Al-Haj Hakim Fazl-ur-Rahman Sahib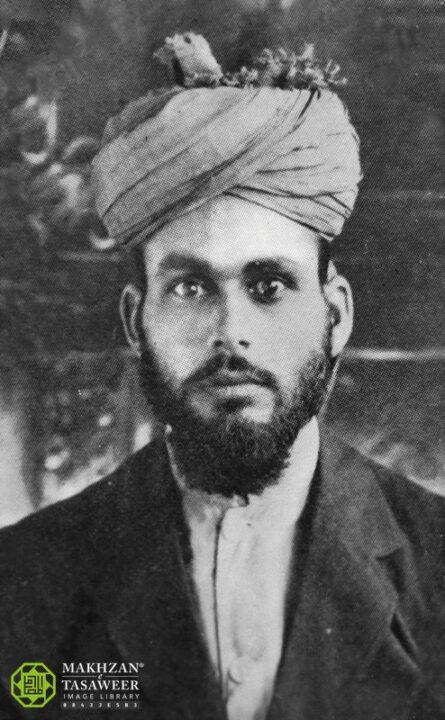 Al-Haj Hakim Fazl-ur-Rahman Sahib was the second fortunate missionary of the Jamaat to be sent to Africa to spread the message of the Jamaat. He served Islam Ahmadiyyat in the land of Hazrat Bilalra for around 21 years. His father, Hazrat Nabi Bakhshra, was a companion of the Promised Messiahas.
Al-Haj Hakim Fazl-ur-Rahman Sahib first visited Lagos, Nigeria on 17 April 1922, under the instruction of Hazrat Musleh-e-Maudra.
After seven years of active preaching, he returned to Qadian, India in 1929. His mother had passed away during his time in Africa and following his return, he got married and later, in February 1933, was sent back to West Africa where he continued to preach for another 14 years.
Whilst he resolutely served Islam in Africa, Al-Haj Hakim Fazl-ur-Rahman Sahib received the news of the demise of his father who was back at home; however, this resilient life devotee did not desire to leave the field of jihad and return. On the contrary, it is found that he never asked to return to his homeland, and remained occupied in the service of Islam.
When he was called back, in late 1947, he was an old man, his wife had also aged and his children had grown up.
After returning home, despite such important, commendable and long service in the difficult environment of Africa, he did not ask for retirement and, instead, desired to serve Islam till his last breath.
At the beginning of 1948, he served for some time in Wakalat-e-Tabshir and Nizarat Dawat-Ila-Allah. After which, Hazrat Musleh-e-Maudra appointed him as the head of the Langar Khana.
He devoted all his time to serving the guests of the Promised Messiahas and remained industriously engaged in his duties. His health took a toll and he suffered from high blood pressure and jaundice. He continued to work constantly for many months and with great difficulty, at the constant insistence and advice of his seniors, went to Lahore for regular treatment in July 1955. However, by then, the disease had reached its last stage. No medicine had any effect.
On 28 August 1955, at the age of 59, he passed away and joined the heavenly group of the eternally blessed.
No doubt, his exemplary sacrifice, extraordinary selflessness and spirit of serving the religion with all his heart and continuous action deserve that his name lives forever in the history of Ahmadiyyat.
Without a doubt, such dedication shall serve as a guide for future generations to come.
Hazrat Sufi Muti-ur-Rahman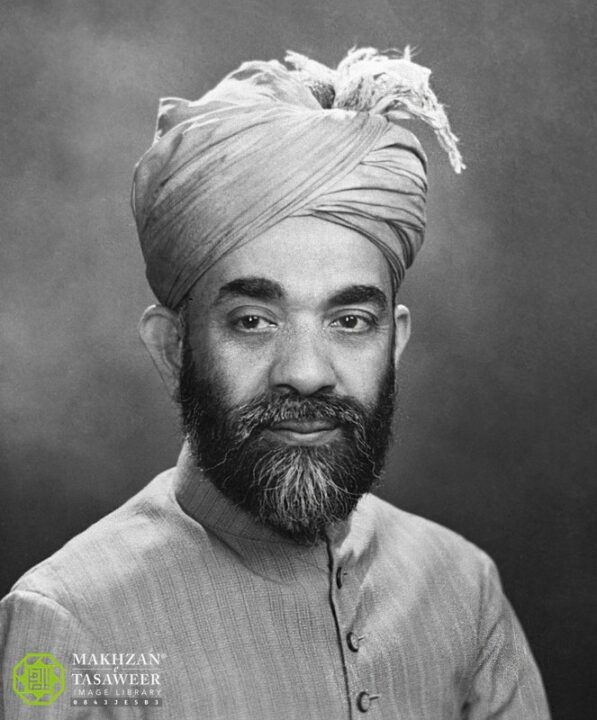 Hazrat Sufi Muti-ur-Rahman – as mentioned in part one of this series – was born in East Bengal. When he accepted Ahmadiyyat at the age of 15, his father ousted him from his home. Sufi Muti-ur-Rahman Sahib came to Qadian and under the instruction and guidance of Hazrat Mulseh-e-Maudra, began studying at Islamia College Lahore. Later, his father also accepted Ahmadiyyat and went to Qadian. After completing his BA, Sufi Muti-ur-Rahman Sahib was appointed as the headmaster in a village named Ghatyalian (now in the district of Sialkot, Pakistan). During this time, he completed his MA and dedicated his life to the service of Islam.
On the day the exam results came out, his name was recommended to be sent to America to propagate the message of Islam Ahmadiyyat. He was sent to serve as the in-charge of the Ahmadiyya Mission in America on 20 May 1928.
Sufi Muti-ur-Rahman Sahib arrived in Chicago on 18 August 1928. There, having lived most of his life in the sub-continent, he faced a lot of difficulties in the beginning. However, his determination and willpower, along with his trust in Allah, not only built the American mission on a firm foundation but through thousands of miles of missionary journeys, private meetings, lectures and the publication of articles and news in the American press and extensive publicity in the magazine Muslim Sunrise, he presented Ahmadiyyat to the Western audience.
In a period of around seven years, he not only established various jamaats but also published numerous pieces, articles and important books such as The Life of Muhammad and The Tomb of Jesus which were widely discussed in the country's press.
He gained such popularity and fame in America that the country's press was buzzing with his eloquent lectures. He returned to Qadian on 12 December 1935 for one year and was sent back to America on 21 October 1936.
After illuminating the land of America with the light of Islam for 12 consecutive years, in 1948, he returned to the markaz. On his return, he did not ask for any rest, retirement, or leisure.
In 1949, a severe abscess appeared on his leg and as a result, one of his legs was amputated. He remained in the hospital for several months. As soon as his health slightly improved, he requested Hazrat Musleh-e-Maudra that he be granted the opportunity to serve religion until death. Hazrat Musleh-e-Maudra accepted his request and on December 1951 appointed him as the editor of The Review of Religions.
Back then, when Sufi Muti-ur-Rahman Sahib began to serve as the editor, due to the circumstances, the equipment required for publishing and editing a magazine was scarce. Rabwah, the then markaz of the Ahmadiyya Jamaat, was still in its infancy. However, Sufi Muti-ur-Rahman Sahib managed, through the grace of Allah, to elevate the magazine to such a high standard with his academic and administrative ability, passion and hard work that many famous orientalists from Europe and America praised the magazine and appreciated its scholarly articles. This was mentioned by Hazrat Musleh-e-Maudra himself on the occasion of Jalsa Salana.
To increase the effectiveness of the magazine, Sufi Muti-ur-Rahman Sahib read various books and magazines frequently, he would order well-known American magazines and used to read them all day while lying in bed. He was not satisfied until he had read everything that was available to read. This most certainly sheds light on his deep research and insight. Despite his illness, he often used to visit Lahore himself to publish the magazine. He diligently served as the editor of The Review of Religions for almost five years.
Even on the day of his demise – 30 October 1955 – he remained engaged in his duties. He passed away due to heart failure.
Sufi Muti-ur-Rahman Sahib was a brave soldier who successfully raised the flag of Islam in America and remained dedicated to serving till his last breath. He was only 56 years old at the time of his death.