A Abdul Aziz, Sri Lanka Correspondent
The Promised Messiah Day celebrations were held in the centres of Jamaat-e-Ahmadiyya Sri Lanka on 27 and 28 March 2021.
The event was held in Colombo on 27 March, at Bait-ul-Hamd premises in the presence of the national president, A H Nasir Ahmad Sahib. The local president of Colombo Jamaat, M A Anis Ahmad Sahib presided the event.
The programme started with the recitation of the Holy Quran, followed by a poem from Durr-e-Sameen. The opening speech was delivered by Nasir Ahmad Sahib, national president, followed by an address by Anis Ahmad Sahib.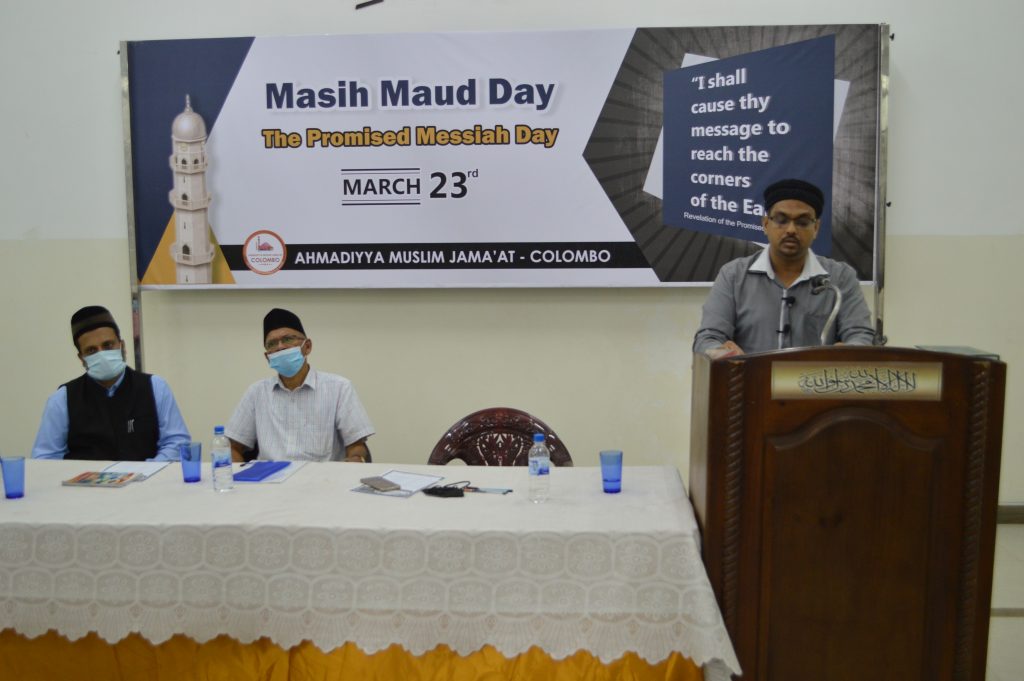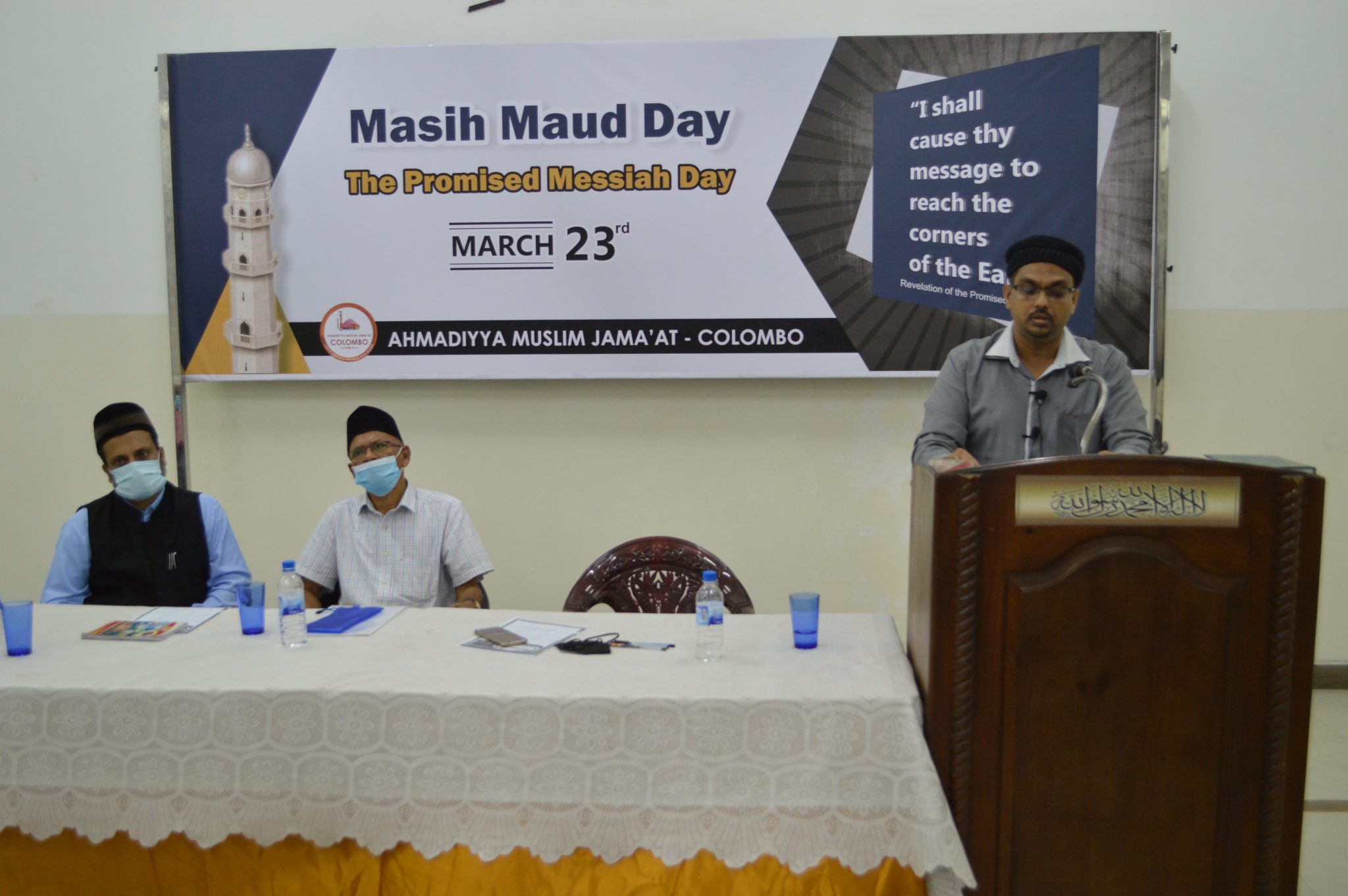 Nizam Khan Sahib, national vice president, and Musthaq Ahmad Sahib, missionary-in-charge also addressed the event.
During the jalsa held in Negombo, the missionary Tahir Sahib delivered a speech titled "Ahmadiyyat – an ark built by Allah under His eyes and command".
Missionary, Ahsan Sahib delivered a speech about a book of the Promised Messiahas, The need for the Imam, and encouraged the audience to read the book attentively.
In regard to the Promised Messiah Day, separate programmes for atfal were also arranged at Negombo and Pasyala. To mark the event, a waqar-e-amal session was also held at Polonnaruwa.