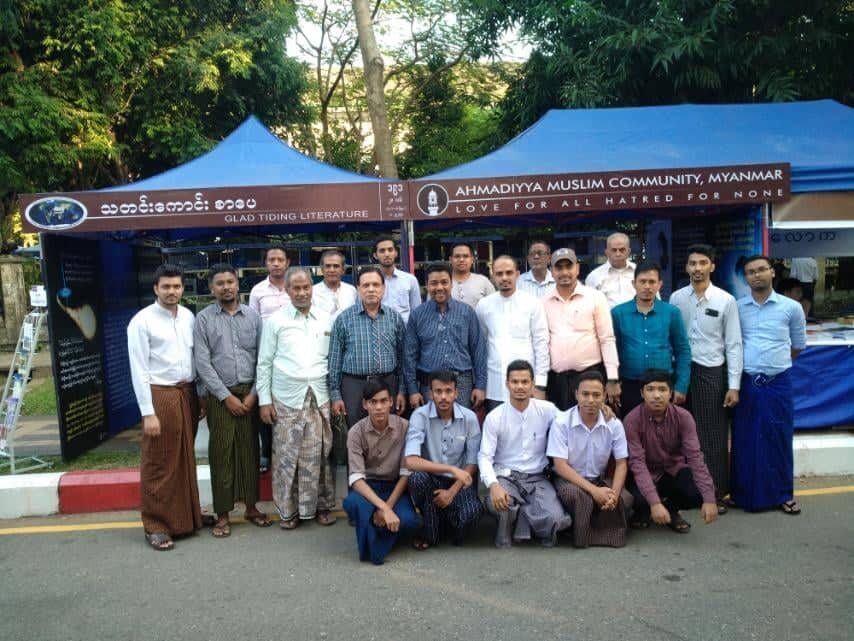 The Holy Prophet, peace be upon him, said, "One should seek knowledge from the cradle to the grave."
Following this teaching, the Ahmadiyya Muslim Association in Myanmar had the opportunity to showcase the Jamaat's teachings and literature at the 99 Years of the pre-jubilee of Yangon University.
Various Jamaat literature, including the Quran translation and The Philosophy of Teaching of Islam were distributed.
By the grace of Allah, a total of over 4,000 readers visited the bookstores during the 4 day event. Over 700 leaflets were distributed during the event.
Furthermore, there was a radio interview held in which the message of Islam Ahmadiyyat was expressed.
Representative the Markaz also paid an inspection visit and gave valuable advice for future improvements.