Musharraf Ahmed, Muawin Sadr for Waqf-e-Nau, MKA UK
The National Waqf-e-Nau Retreat of the MKA UK's Waqf-e-Department was held on 27 February 2021. Hazrat Amirul Momineenaa granted its approval in December 2020.
The programme lasted for seven hours and so far, about 13,400 people have watched it. It was streamed live on YouTube and the average viewing time was 23 minutes.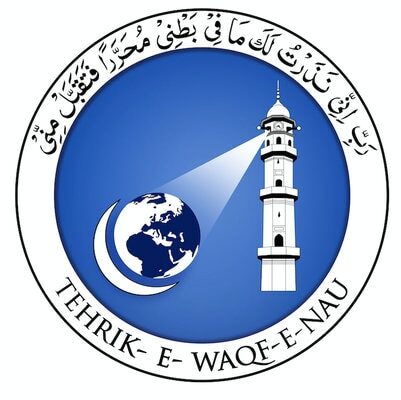 The programme began with a recitation of the Holy Quran at 10 am. According to the instructions of Huzooraa, the talim and tarbiyat aspects were taken into consideration in this programme.
Various careers were discussed and instructions of Huzooraa were presented as well. The primary addressees of this programme were waqifeen-e-nau Khuddam.
The programme was made interactive. According to the instructions of Huzooraa, waqifeen-e-nau were informed of the importance of Huzoor'saa Friday sermon.
The waqifeen's questions were answered, which were being asked through YouTube and WhatsApp as well.
In addition, three waqifeen-e-nau described their fields and how Hazrat Khalifatul Masihaa guided them with respect to their area of expertise. These fields included MTA, civil services and medicine.
Moreover, a few young waqifeen-e-nau discussed in the studio how waqifeen-e-nau should have a strong relationship with Khilafat and the Jamaat and should request Huzooraa for his guidance at every step of life.
Similarly, a segment was arranged about the Jamia Ahmadiyya, in which the history of Jamia was explained and questions were answered, which can arise in the minds of waqifeen-e-nau regarding the Jamia. During the same segment, two graduates from Jamia told Khuddam about their precious moments with Huzooraa.
There was a one-hour break for Zuhr and Asr prayers, in which a poem and two documentaries were shown regarding Waqf-e-Nau and correspondence with Huzooraa.
An interactive quiz was held after the break. About 800 people participated in this quiz. It comprised of questions about general knowledge, history of Islam, history of the Jamaat and the scheme of Waqf-e-Nau.
After this, Omair Aleem Sahib, In-charge of Makhzan-e-Tasaweer, spoke about waqf and his memories with Huzooraa during many journeys.
The programme was concluded with a speech by Sadr Majlis Khuddam-ul-Ahmadiyya UK, at 5pm from the MTA Studios in Islamabad.
The subject of his speech was the famous announcement of Hazrat Musleh-e-Maudra, "A servant of God is looking for you". He also mentioned incidents of Hazrat Amirul Momineenaa when he was serving as a waqif-e-zindagi in Ghana.
By the grace of Allah and with Huzoor'saa prayers and guidance, this programme has been successful. We are told that the entire programme was translated into Indonesian; positive comments are being received from all over the world.
Some comments received from viewers are as follows:
Tahmeed Ahmad said, "It has changed my view on waqf."
Adeniran Hibatul-Muizz said, "Alhamdulillah … I am glad I am watching this … so inspirational."
Amatul Shafien said, "Enlightening and inspiring."
Nasirur Rahman Enab said, "Masha-Allah. A very nice speech and so inspirational."
Ayesha Hossain Ava said, "Alhamdulillah, a very motivating and inspiring programme."
Munawar Shahid said, "A really informative and thorough programme for the Waqf-e-Nau children and a complete guidance for them too."
Naseer Mirza said, "Masha-Allah, a very heart-warming and motivating programme. May Allah bless all the waqifeen-e-nau and strengthen their bond with Khilafat. Amin."
Mudassar Ahmad said, "Masha-Allah; Allah bless you. This Waqf-e-Nau Retreat is very beneficial and all of my family is listening. It feels like a mini Jalsa online."
Shams Bhuiyan said, "Nice programme and also the documentary and Huzoor's guidance regarding how to write letter to Khalifa in specific points."
Sanaullah Mir said, "We appreciate the practical advice and life experiences the waqifeen-e-nau are providing."
Malik Umair said, "We all participated in the quiz and thanks a lot for arranging such a programme. Jazakallah."
Irfan Mahmood said, "May Allah bless this beautiful event and enable everyone to learn, seek guidance and remain attached with Khilafat-e-Ahmadiyya."
Hasib Ahsan Ratan, National Secretary Waqf-e-Nau Bangladesh, said, "Indeed, this is a very well-organised programme. Praying for the success of the programme."
Rehana Kokab, President Lajna Imaillah Finland, said, "Jazakallah for this fabulous programme. We have a tarbiyati class going on this weekend, yet in breaks, we are watching this live transmission with waqifaat-e-nau in Finland."