Muhammad Akram Mahmood, Sadr Majlis Ansarullah Denmark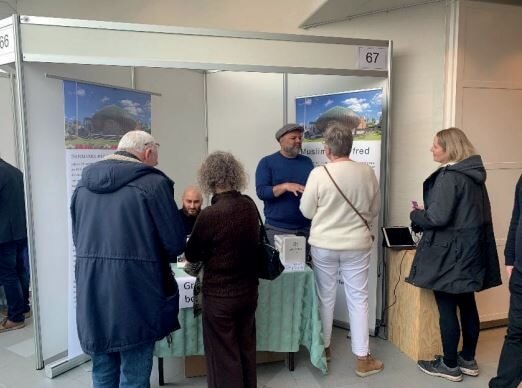 Majlis Ansarullah Denmark participated, for the first time, in a festival organised in Aalborg — the second largest city in Denmark — which was organised on the theme of "body, mind and soul". This city is 407 kilometres from Copenhagen. Majlis Ansarullah was also able to participate in the fair organised earlier in Copenhagen and considering the interest of the people, Majlis Ansarullah decided to participate in all four fairs organised by the administration of the four locations.
This is the second festival of the year that is being held in the city of Aalborg. The festival was held from 3-5 March 2023, in the cultural centre of Aalborg city.
At this fair, more than fifty organisations set up different stalls, including the stalls of different Christian churches, Buddhists, and other organisations. Majlis Ansarullah Denmark was able to participate in this festival for three days this year. The organiser of this fair expressed great happiness that we are included in this fair as representatives of Islam. This is the first time someone from an Islamic organisation has formally joined. More than 5,000 people visited this fair. Many people purchased the Holy Quran and in the same way, other literature was also distributed. There was also an arrangement for listening to the Holy Quran at the stall, where people would put on headphones and listen to the recitation from the Holy Quran.