Nuruddin Mohammad Razari, Naib Nazim-e-A'la Ijtema, MKA Philippines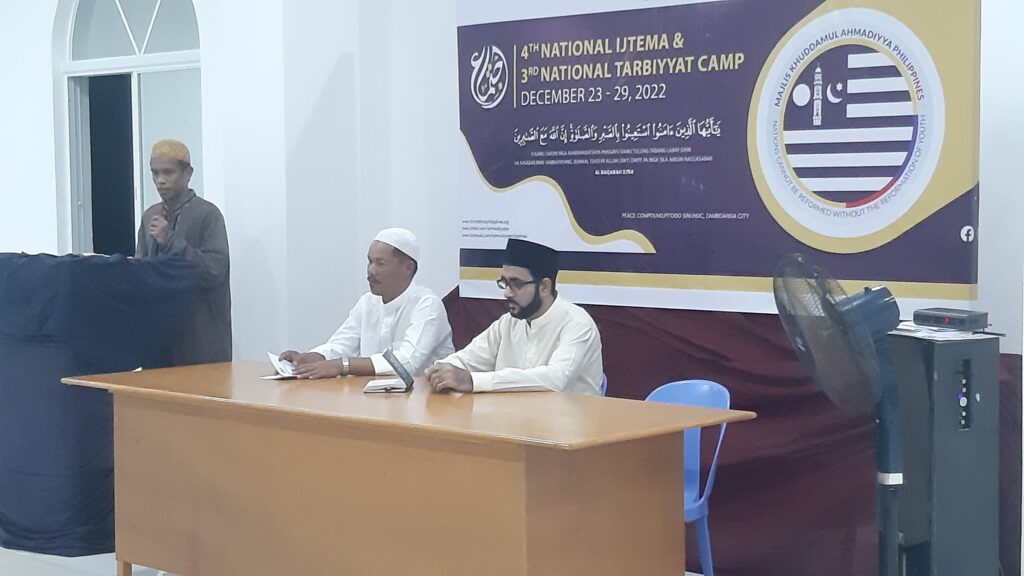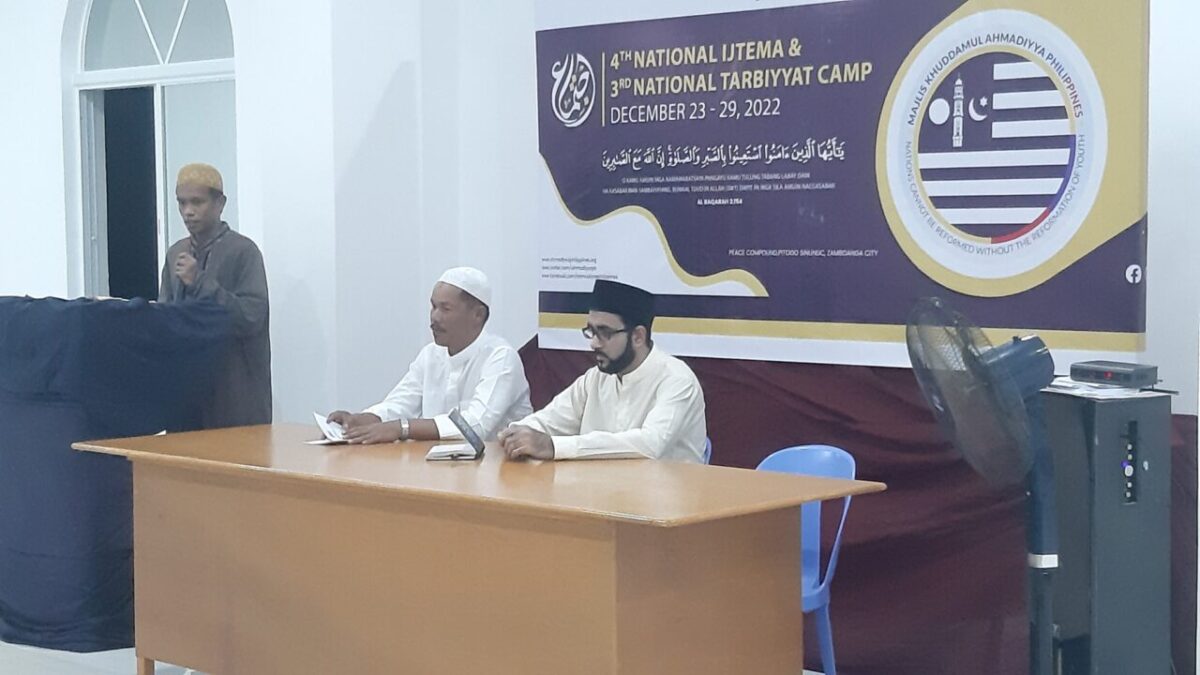 Majlis Khuddam-ul-Ahmadiyya Philippines held a 5-day annual tarbiyat camp from 23 to 27 December 2022, and the annual ijtema on 28-29 December 2022 at the Baitul Ahad Mosque, Peace Compound, Zamboanga City.
The tarbiyat camp was conducted with separate programmes for atfal and khuddam with a focus on daily congregational prayer, Islamic customs, Islamic history and other topics related to Islamic knowledge and moral upbringing. The lecturers included various missionaries and mu'allimeen of the Jamaat, including Abdul Halim Suhurun, Mohammad Razari Ahmadul, Faisal Heding, Abdul Mukhlis Ahmad, Talha Ali, and my humble self. The goals of the camp included increasing the knowledge of the participants and having them discuss issues that are pertinent to them in today's society.
The daily schedule during the camp consisted of the day starting with the offering of Tahajjud and Fajr prayers, followed by dars of the Holy Quran and breakfast. There were regular classes from 8am to 4pm with a break for prayers and lunch. Some of the topics discussed during the camp included the importance of Khilafat, learning Arabic and the translation of salat, Islamic customs after someone passes away, how to correctly perform ablution before prayer, the importance of the segregation of men and women in gatherings, modesty, the importance of keeping the mosque clean, the prohibition of drugs and alcohol in Islam and respect for parents and elders. There were also lectures on the history of Islam and Ahmadiyyat, Nizam-e-Jamaat, and teaching various arguments in support of the beliefs of Jamaat-e-Ahmadiyya.
Throughout the camp, there was a question-and-answer session between Maghrib and Isha prayers with the scholars of the Jamaat. This session was extremely valuable to the attendees, as they were able to ask questions that they may not have felt comfortable asking otherwise. Various contemporary issues were discussed in these sessions.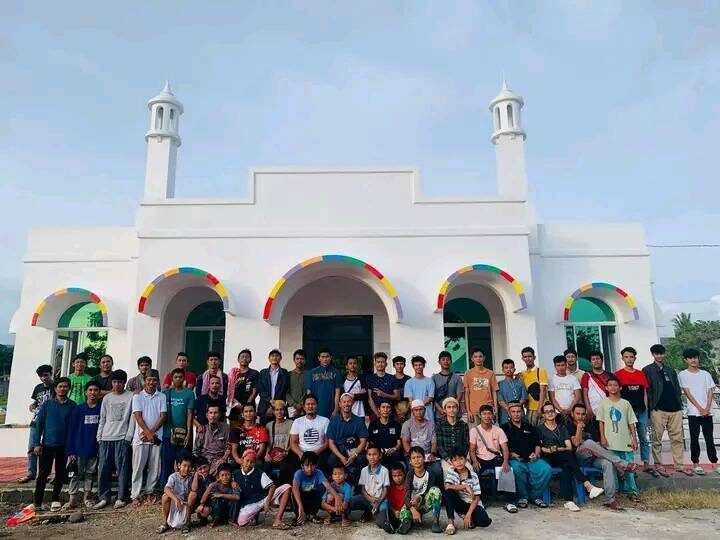 One of the goals of the tarbiyat camp was to memorise the Arabic salat and learn its translation. By the grace of Allah, five students who did not previously know the Arabic text of the salat memorised it during the event and 13 students (who did not previously know it) memorised the complete translation of the Salat during the camp. A practical demonstration of how to perform ghusl of a deceased body at the time of janazah was also given, which was extremely beneficial for all.
The tarbiyat camp was followed by the annual ijtema of Majlis Khuddam-ul-Ahmadiyya. During the ijtema, atfal and khuddam participated in various academic and sporting competitions.
A total of 63 khuddam and 14 atfal from six majalis attended the tarbiyat camp and ijtema. Almost all of them stayed at the location of the ijtema during the programmes.