Aqeel Ahmad Kang
UK Missionary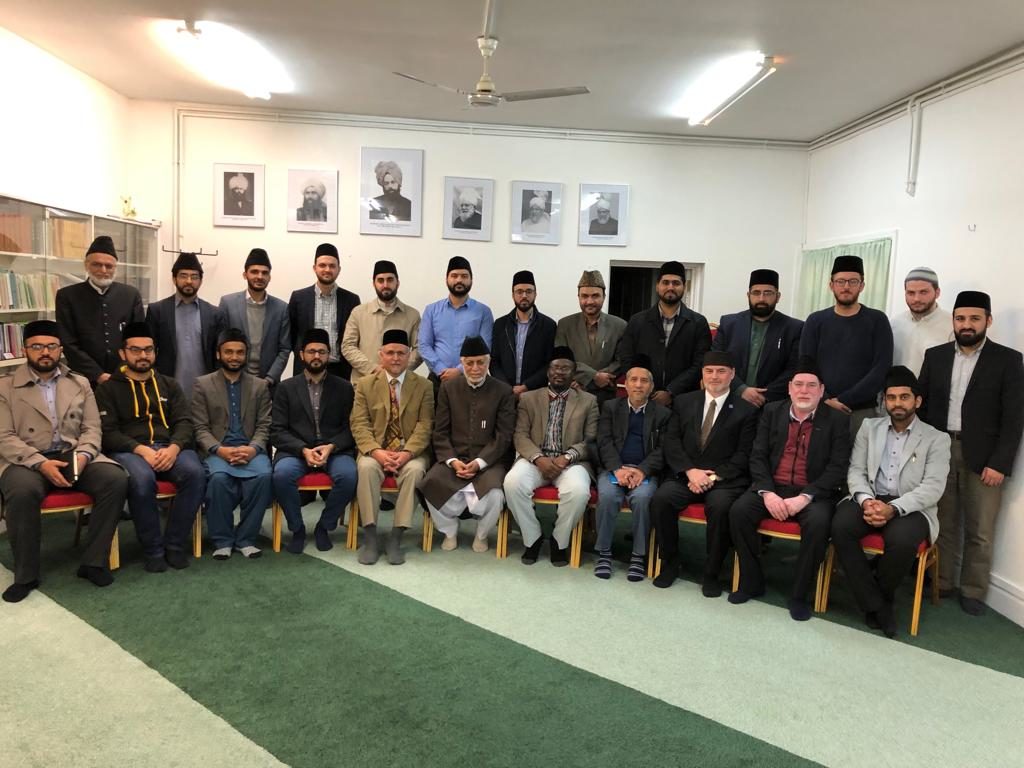 UK field missionaries are most fortunate that they have the opportunity to regularly receive direct guidance from Hazrat Khalifatul Masih, may Allah strengthen his hand, in all matters.
Three years ago, Hazrat Khalifatul Masihaa graciously instructed the UK field missionaries to hold regular monthly meetings.
These meetings are being held regularly since then, under the supervision of Ataul Mujeeb Rashed Sahib, Missionary In-charge UK and Imam of the Fazl Mosque, London. As per Huzoor'saa instructions, a different venue is chosen for this purpose each month. This way, the missionaries get the opportunity to acquaint themselves with the various Jamaatsup and down the country.
The purpose of these meetings is to remind missionaries about their duties, to assess their progress and to discuss other matters of importance.
The meeting in April was held at Baitun Noor Mosque in Hounslow, which is located about 10 miles to the west of the Fazl Mosque. This centre is about 50 years old, but most of the missionaries had not yet had the opportunity to visit it before.
This was an important meeting as missionaries presented their plans of action for the month of Ramadan. The Imam of the Fazl Mosque, London also highlighted the importance of Ramadan. He urged the missionaries saying, "Prepare yourselves for Ramadan and prepare your Jamaats for it." He went on to narrate, "Huzoor-e-Anwaraa once said in his Friday sermon regarding Ramadan, 'ye mahina nekiyon ke beej boney ka mahina hei'. I later asked Huzooraa if I had translated it correctly as 'This is the month of sowing the seeds of virtues'? Huzooraa kindly accepted it."
We wish the global readership of Al Hakam a blessed month of Ramadan and pray that Allah the Almighty enables us to sow the seeds of everlasting virtues in this blessed month.