Tahir Ahmad Machengo, Kenya Correspondent
Jamaat-e-Ahmadiyya Sinoko and Nairobi held their jalsas to commemorate Promised Messiah Day.
Sinoko jamaat held it on 22March 2021. The event commenced with recitation of the Holy Quran with translation, followed by a poem.
In attendance were the local area chief and two pastors from the neighbouring area, among others. Sadr Jamaat Sinoko, Saleh Muhammad Sahib welcomed all attendees and invited some of the guests to say a few words.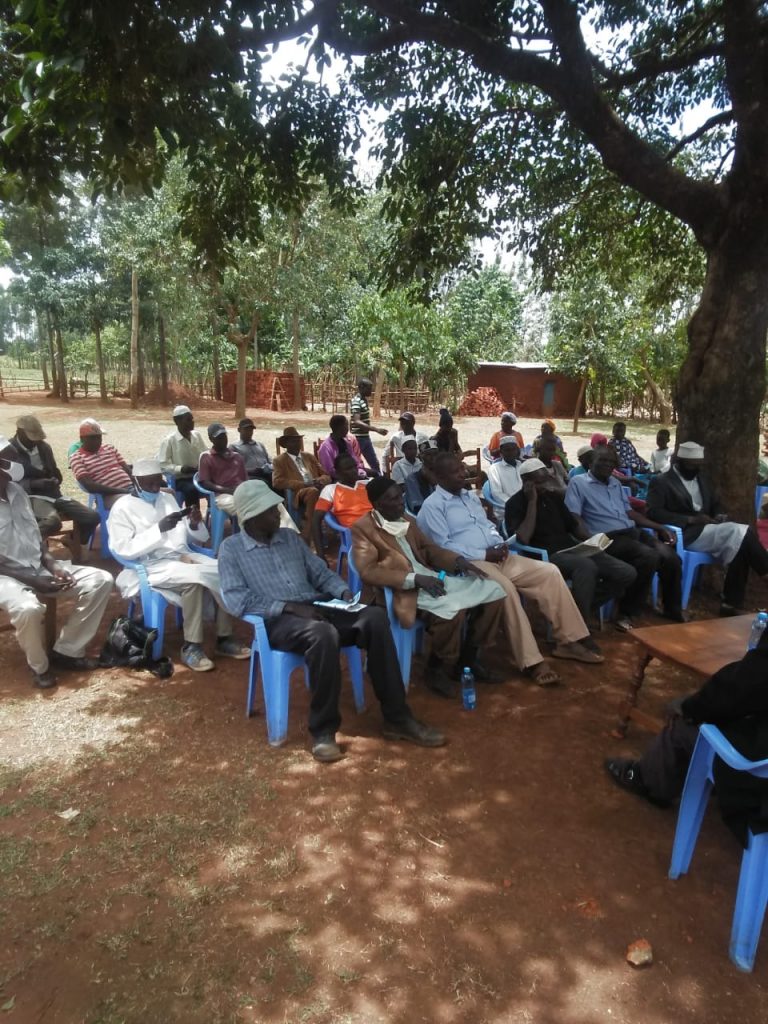 Speeches were delivered on an array of topics including "The second Jesusas has already come" by Mzee Asman Lusweti Sahib. Saleh Muhammad Sahib's speech was on "Islam the true Religion".
Then, a faith-inspiring speech was delivered by the Muallim-in-charge Sinoko Jamaat. In his speech on "Muhammadsa in the Bible and the second coming of Jesusas", muallim Abdallah Wanyasi Sahib elaborated the real meaning of the second coming of the messiah. He made it clear that all major religions of the world are waiting for a spiritual reformer. That spiritual reformer is only one person who is meant to come and reform all mankind, and he is Hazrat Mirza Ghulam Ahmadas, so it is incumbent on us to accept him, for no other person will ever bodily descend from heaven. 
A total of 68 people attended the event. Alhamdulillah.
On 27 March 2021, a Jalsa was held by the Nairobi Jamaat, in which Sheikh Rashid Oduma Sahib presented a speech, titled "History of Jalsa Yaum-e Masih-e-Maud". Another speech was presented by Abdulhamid Gamanga Sahib, about the great sign of the solar and lunar eclipse for the veracity of the Promised Messiahas.
In closing remarks, Tariq Mahmood Zafar Sahib, Amir and Missionary-in-charge Jamaat-e-Ahmadiyya Kenya urged members to pray for the whole world.
The jalsa concluded with silent prayer. The event was attended by more than 60 people.