10 September 1941: Hazrat Musleh-e-Maudra was in Dalhousie when an unfortunate incident happened in his residence; some local police officers behaved discourteously towards him. This was a conspiracy that was woven to trap and malign some members of the Jamaat. Huzoorra dealt with it untiringly till the end. After months of investigation and enquiries, the home secretary of the Punjab government himself had to submit a written apology to Huzoorra on 27 April 1942, which concluded this fiasco. (Tarikh-e-Ahmadiyyat, Vol. 8, p. 248)
11 September 1924: Hazrat Musleh-e-Maudra called on the secretary of the religious and ethics department in the League of Nations and a topic of mutual interest – world peace – was discussed in detail.
According to pages 3 and 4 of Al Fazl of 14 October 1924, the following topic was discussed in this meeting:
"Mr Ellison asked Huzoorra, 'In what way will you help the League of Nations?' In reply, he said: 'I sympathise with every movement that works towards the restoration of peace in the world because the founder of the Ahmadiyya Community has been given a name by God Almighty, the Prince of Peace; therefore, it is my duty to strive for the fulfilment of this, the purpose for which Allah the Almighty sent him, because I am the Khalifa of this Prince of Peace.'" (Tarikh-e-Ahmadiyyat, Vol. 4, p. 540)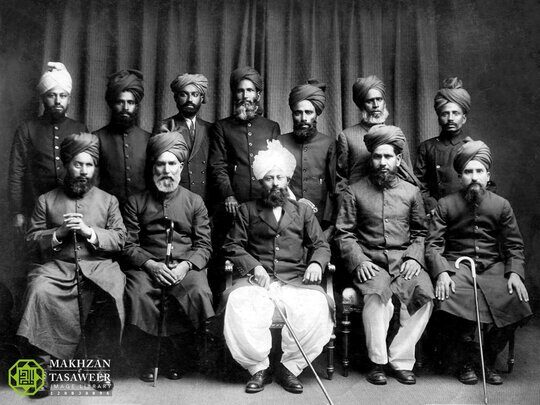 12 September 1959: The Noor Mosque in Frankfurt, Germany was inaugurated by Hazrat Sir Muhammad Zafrulla Khanra. This was the Jamaat's second mosque in Germany and the fourth in Europe. This mosque is well known as the one where the heavyweight boxer, Muhammad Ali once prayed and visited.
A well-known and prominent newspaper based in Frankfurt, Germany, the Frankfurter Rundschau, in its 14 September 1959 issue, published a photo of Hazrat Sir Muhammad Zafrulla Khanra and wrote that a white mosque in Frankfurt, with a green dome and charming minarets, was constructed.
The inauguration ceremony was performed by Hazrat Sir Muhammad Zafrulla Khanra. In his speech, Chaudhry Abdul Latif Sahib, who served as a missionary in Germany, read out the messages of the Jamaat's missions around the world and said that the construction of the second house of God in Germany by the Jamaat, in such a short period of time, was due to the personal attention and efforts of Hazrat Musleh-e-Maudra. (Tarikh-e-Ahmadiyyat, Vol. 20, p. 525)
12 September 1969: Hazrat Khalifatul Masih IIIrh delivered a speech in which he urged the Jamaat to memorise the first 17 verses of Surah al-Baqarah. Huzoorrh said:
"It is my heartfelt desire that every Ahmadi should memorise the first 17 verses of Surah al-Baqarah, which I have just recited. [Ahmadis should also learn] its translation and should also know the commentary of these verses, as much as possible […] I hope that you will respond to this appeal, which I have made from the depths of my heart, and memorise these verses." (Tarikh-e-Ahmadiyyat, Vol. 25, p. 124)
13 September 1924: Hazrat Musleh-e-Maudra delivered two lectures in Portsmouth, England, wherein he shed light on the second advent of Jesusas and elaborated on the heavenly call of God for this age.
Due to the abundance of engagements on 12 September, Hazrat Musleh-e-Maudra tasked Maulvi Muhammad Din Sahib to prepare a lecture on the second advent of Jesusas. Huzoorra said that if need be, Maulvi Muhammad Din Sahib would deliver one lecture and he would deliver the other; however, Hazrat Musleh-e-Maudra started writing the lectures and at the same time, Hazrat Sir Zafrulla Khanra would translate them into English. By the time Huzoorra had finished preparing the lectures, it was midnight.
The next day at ten o'clock in the morning, Hazrat Musleh-e-Maudra left for Portsmouth from Waterloo Station. Huzoorra delivered one lecture at 3:30 pm and the other lecture at 6:45 pm. (Al Fazl, 14 October 1924)
13 September 1947: Fatehgarh Churian, a village near Qadian, came under attack and remained cut off for some days. Sadr Anjuman Ahmadiyya, with the aid of their aeroplane, assisted these besieged villagers by dropping supplies of food and messages of reassurance into the village. (Tarikh-e-Ahmadiyyat, Vol. 10, p. 91)
14 September 1947: At the time of the Indian partition, Ahmadis were a ray of light for the refugees who were the prime targets of rioters. Being furious at the humanitarian efforts of the Ahmadis, the then government arrested Hazrat Syed Zainul Aabidin Waliullah Shahra, Nazir Umur-e-Ama (Director of General Affairs) of Sadr Anjuman Ahmadiyya Qadian. He was charged with premeditated murder. He has written about the events of his imprisonment in his book, Hayat-ul-Akhirat. A day prior, Hazrat Chaudhry Fateh Muhammad Sayalra, Nazir Tabligh (Director Outreach) was also apprehended. He was arrested by the police of another district in Qadian. It was alleged that he had gone to a distant village and shot dead a non-Muslim. All these allegations were false and they were both acquitted. (Tarikh-e-Ahmadiyyat, Vol. 10, p. 159)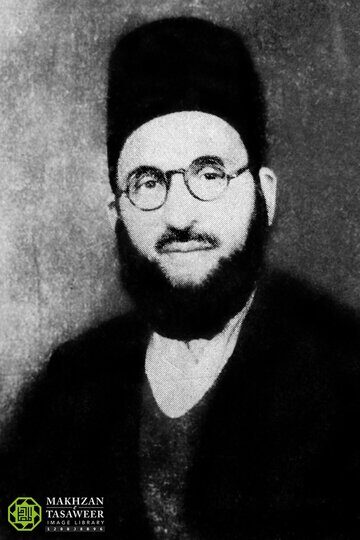 14 September 1969: The ambassador of Pakistan to Switzerland arrived in Baitul Mehmood, Zurich. In 1969, Mr Afzal Iqbal, Ambassador of Pakistan to Switzerland, visited the Mahmood Mosque. Chaudhry Mushtaq Ahmad Bajwa Sahib also invited Pakistanis living in Zurich and nearby areas on the occasion. (Tarikh-e-Ahmadiyyat, Vol 25, p. 330)
15 September 1971: Adviser to the President of Pakistan, Sahibzada Mirza Muzaffar Ahmad Sahib, son of Hazrat Mirza Bashir Ahmadra, was attacked by a man named Muhammad Aslam Qureshi.
15 September 1980: On this date, Hazrat Qazi Muhammad Nazirra of Lyallpur (Faisalabad) passed away. He was an eminent religious scholar, researcher and writer. He wrote extensively and added many valuable books to the literature of Jamaat-e-Ahmadiyya.
He was born on 3 September 1898. In 1938, he dedicated his life to the service of Ahmadiyyat. Initially, he was appointed as a teacher of oriental studies and later as a teacher of Arabic Literature at Jamia Ahmadiyya. He also served as a lecturer in theology, Urdu and Persian at Talim-ul-Islam College, Qadian. In May 1955, he was appointed as the principal of Jamia Ahmadiyya. In 1965, he was appointed as nazir islah-o-irshad.
He delivered darses of the Holy Quran and hadith for many years. He had a deep study of many fields of theology. For many years, he would deliver speeches at Jalsa Salana. His speech was so eloquent that his addresses would be listened to with great interest.
16 September 1914: Hazrat Musleh-e-Maudra sent a letter to the Begum of Bhopal with the aim of propagating the message of Ahmadiyyat. Hajjah Nawab Begum Dame, Sultan Jahan GCSI (9 July 1858 – 12 May 1930) was a notable and progressive ruler of Bhopal who ruled from 1901 to 1926. (Tarikh-e-Ahmadiyyat, Vol. 4, p. 161)
16 September 1927: The Amatul Hayy Library was inaugurated in Qadian. Hazrat Syeda Umm-e-Tahirra was in-charge of it.
In 1925, a library was proposed by Hazrat Syeda Umm-e-Dawoodra in memory of Hazrat Syeda Amatul Hayy Begumra, keeping in view her knowledge and interest in reading. (Tarikh-e-Lajna, Vol. 1, p. 230)