12 November 1918: The day after Germany signed the peace treaty on 11 November 1918, the whole of British India celebrated the horrific end of World War I. Qadian also participated in these celebrations. The Jamaat was worried due to the widespread carnage and inhumane acts committed during the war. To mark the event, the youth in Qadian arranged sports competitions. Hazrat Musleh-e-Maudra always thought of something meaningful and constructive, even when all others were busy in mere worldly euphoria. Huzoorra drew the attention of people towards the welfare of the orphans that the war produced. Huzoorra graciously bestowed a heavy donation of 5,000 rupees for the fund dedicated to the education and wellbeing of these children of Muslim combatants. (Tarikh-e-Ahmadiyyat, Vol. 4, p. 211)
12 November 1936: The High Court gave its verdict in favour of Ahmadis regarding a dispute of a mosque located in Koocha Chabuk Sawaran in Lahore. The case had been pending in courts for the last three to four years (since 1932). In the High Court, a lawyer, Sheikh Bashir Ahmad Sahib, presented very strong arguments in his discussion. And the decision was made in favour of the Jamaat. Hazrat Syed Dilawar Shah Bukharira was appointed imam of this mosque by the Jamaat. (Tarikh-e-Ahmadiyyat, Vol. 7, p. 333)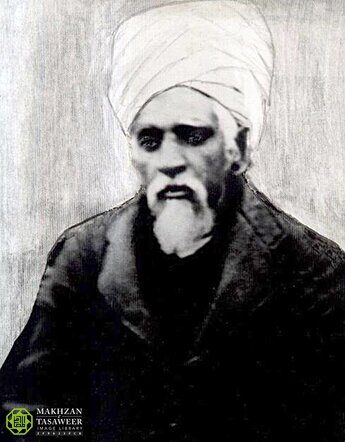 13 November 1947: Hazrat Maulvi Sher Alira passed away. He was a prominent scholar with a wealth of knowledge and experience in the English language, yet surprisingly, he was known for being a man of simplicity. He had the honour of translating the Holy Quran into English and was a devout companion of the Promised Messiahas.
Hazrat Maulvi Sher Alira was born on 24 November 1875 in a small village in the Sargodha district. In 1897, he secured a high position in Punjab in the BA examination. Then he moved to Qadian where he served the Jamaat for half a century in various fields. He served as the headmaster of Talim-ul-Islam School, editor of The Review of Religions, nazir-e-ala and amir-e-muqami.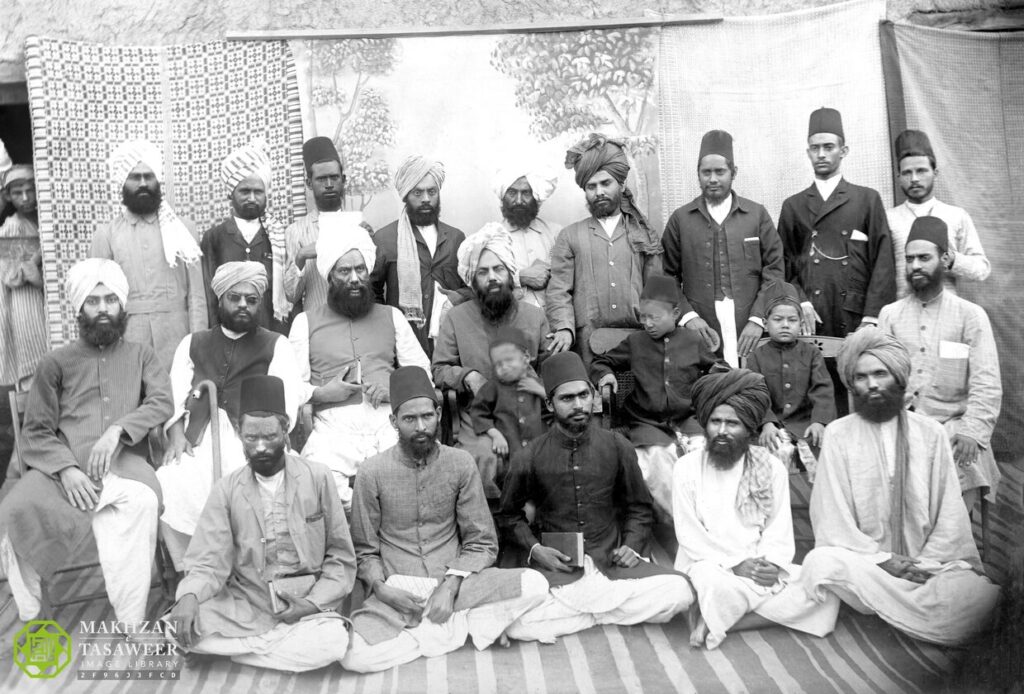 13 November 1948: France witnessed a unique gathering convened in a public hall, which was presided over by a professor of Paris University. Ahmadi missionary, Malik Ata-ur-Rahman Sahib spoke at this event and introduced the message of the Jamaat.
1,000 published invitations were sent on this special occasion. Posters were printed and the meeting was also announced on radio and in the press. (Tarikh-e-Ahmadiyyat, Vol. 11, p. 20)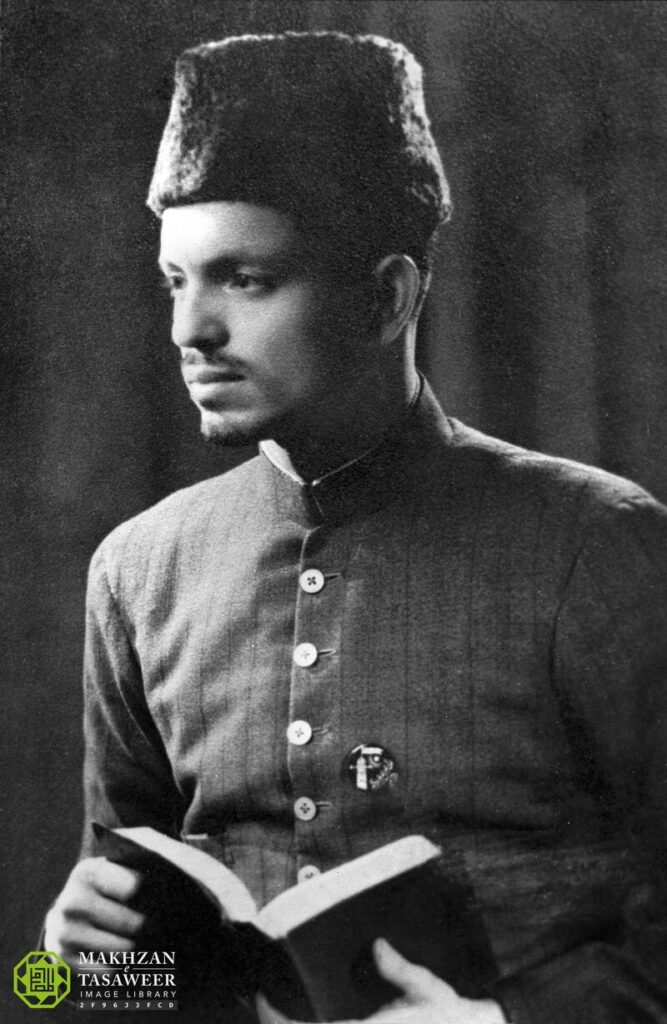 14 November 1912: Hazrat Khalifatul Masih Ira called members of the Jamaat to dedicate a part of their financial sacrifices to the fund established for the wounded soldiers of the Italo-Turkish War. (Tarikh-e-Ahmadiyyat, Vol. 3, p. 127)
14 November 1923: Hazrat Musleh-e-Maudra spoke to the audience gathered in Bradlaugh Hall, Lahore to listen to his words about national security and communal harmony.
After the lecture, Khan Bahadur Abdul Qadir Sahib, who was the chair at this occasion, said that Huzoorra shed light on politics in such a wide and deep way and further thanked and appreciated Huzoorra. He said that such valuable points could not be expected from any political leader." (Tarikh-e-Ahmadiyyat, Vol. 4, p. 405)
15 November 1918: Hazrat Syed Mir Hamid Shahra of Sialkot passed away. Hazrat Shah Sahibra was born approximately in 1859 and he was blessed with the opportunity to do bai'at in 1890.
The Promised Messiahas, in his book, Izala-e-Auham, wrote, "Signs of truth, sincerity, and love are evident in Mir Hamid Shah's character".
When he passed away, he was temporarily buried in Sialkot. Then, later, his body was taken to Bahishti Maqbarah. (Al Fazl, 23 November 1918, p. 1)
15 November 1939: Ahmedabad Kathiawar consisted of a small Ahmadi jamaat. A member of this group was given two choices by non-Ahmadis: either to be part of a religious debate, or to repent from being an Ahmadi. Upon receiving the news of this dire situation, the markaz in Qadian appointed Qureshi Muhammad Nazir Fazil Sahib to travel to this place. He arrived there on 12 November and on this date, he was brutally stabbed with a dagger in his abdomen in front of a crowd, even before the proceedings of the debate. This valiant missionary gathered his energy and rushed to the nearby police station before his collapse. He was later shifted to a hospital, where his condition remained critical. Eventually, he was discharged and resumed his missionary duties once again. (Tarikh-e-Ahmadiyyat, Vol. 7, p.568)
16 November 1942: Hazrat Maulvi Muhammaduddinra was sent to Africa to perform tabligh. Under Hazrat Musleh-e-Maud'sra direction, upon arrival, he was to take charge from Hakim Fazlur Rahman Sahib, missionary of Nigeria.
On this date, he departed Qadian for this distant land. It is known that he boarded a ship from Mumbai, but this ship was unfortunately destroyed, most likely by a torpedo. The entire crew and all those on board drowned, earning this devout missionary the status of a martyr in a unique manner while travelling to perform his duties.
On the occasion of the annual Jalsa on 27 December 1944, Hazrat Musleh-e-Maudra expressed his gratitude to Hazrat Maulvi Muhammaduddinra for his preaching efforts and described some of his achievements. (Tarikh-e-Ahmadiyyat, Vol. 8, p. 358)
16 November 1959: Egyptian journalist, Syed Muhammad Odeh, and Dr Fouzi Hasan Khalil arrived in Rabwah to visit the markaz of the Jamaat.
Syed Muhammad Odeh was associated with the famous newspaper, Al-Joumhouria, while Dr Fouzi Hasan Khalil was a professor of Arabic at the Punjab University, Lahore. (Tarikh-e-Ahmadiyyat, Vol. 20, p. 394)
17 November 1972: The 15th annual ijtema of Lajna Imaillah Central was held. Also, the 50-year anniversary of Lajna Imaillah was celebrated. A special magazine was published on this occasion. Hazrat Khalifatul Masih IIIrh also addressed the gathering. (Tarikh-e-Ahmadiyyat, Vol. 28, p. 131)
18 November 1910: Hazrat Khalifatul Masih Ira was riding his horse to reach a certain area of Qadian when suddenly, his horse panicked and Huzoorra fell, suffering severe injuries especially to the head. This day was a Friday.
It is narrated that the Promised Messiahas was shown this incident in 1903 through a vision. During his treatment, Huzoorra assigned Hazrat Sahibzada Mirza Bashiruddin Mahmud Ahmadra to lead congregational prayers in the central mosque during his absence.
On this occasion, Sahibzada Mirza Bashiruddin Mahmud Ahmadra published an article titled Nishan-e-Asmani in which he drew the attention of members of the Jamaat to this sign (that the Promised Messiahas had seen this before its occurrence). (Tarikh-e-Ahmadiyyat, Vol. 3, p. 329)
18 November 1924: Hazrat Musleh-e-Maudra touched the shores of Mumbai, during the course of his journey back to India after his successful tour of Europe. 200 representatives of the Jamaat from different parts of India welcomed Huzoorra. (Tarikh-e-Ahmadiyyat, Vol. 4, p. 461)