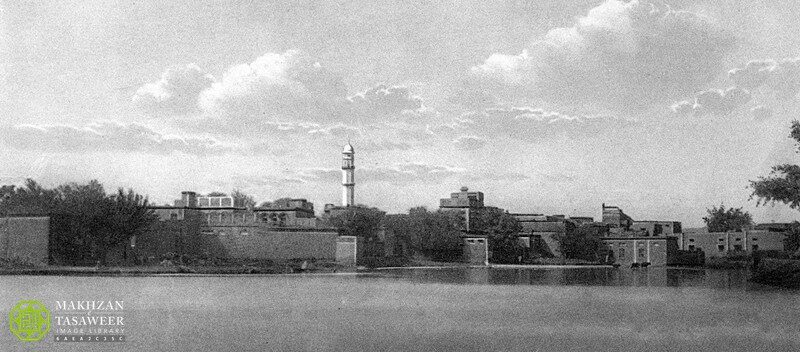 17 December 1943: Hazrat Musleh-e-Maudra travelled to Lahore for his wife, Hazrat Umm-e-Tahir'sra treatment. She had been ill for some time.
The situation was rather concerning. On 16 December, doctors from Lahore came to Qadian to check up on Hazrat Umm-e-Tahirra and said that she must be transferred to a ladies' hospital in Lahore as soon as possible for further treatment. (Al Fazl, 18 December 1942)
17 December 1945: Hazrat Seith Sheikh Hasanra, a companion of the Promised Messiahas, passed away. He did bai'at in 1899. He passed away while performing Hajj and while in Medina. He was buried near the burial place of the Third Khalifa of the Holy Prophetsa, Hazrat Uthman Ghanira.
A sign of his financial services to the Jamaat can be clearly seen when he paid for the education of about 50 students so that they could complete their education in Qadian. (Tarikh-e-Ahmadiyyat, Vol. 9, p. 540)
18 December 1913: Owing to an article published in the Badr newspaper about Christianity, the newspaper was censored and ceased circulation.
Following the publication of the article, the government sought a sum of 3,000 rupees as a guarantee. As this was a large amount for the Jamaat to pay, the newspaper ceased publication.
The Badr newspaper served a very pivotal role during the life of the Promised Messiahas. Through this paper, the message of the Imam Mahdi spread throughout the country. Hazrat Ahmadas had also declared this newspaper, Badr, as one of his arms, like Al Hakam. (Tarikh-e-Ahmadiyyat, Vol. 3, p. 484)
18 December 1945: This was an extraordinary day in the history of the Jamaat. For the first time in Qadian, a delegation of nine missionaries departed for Europe to spread the message of Islam. Two more missionaries joined this unique group as they commenced their journey.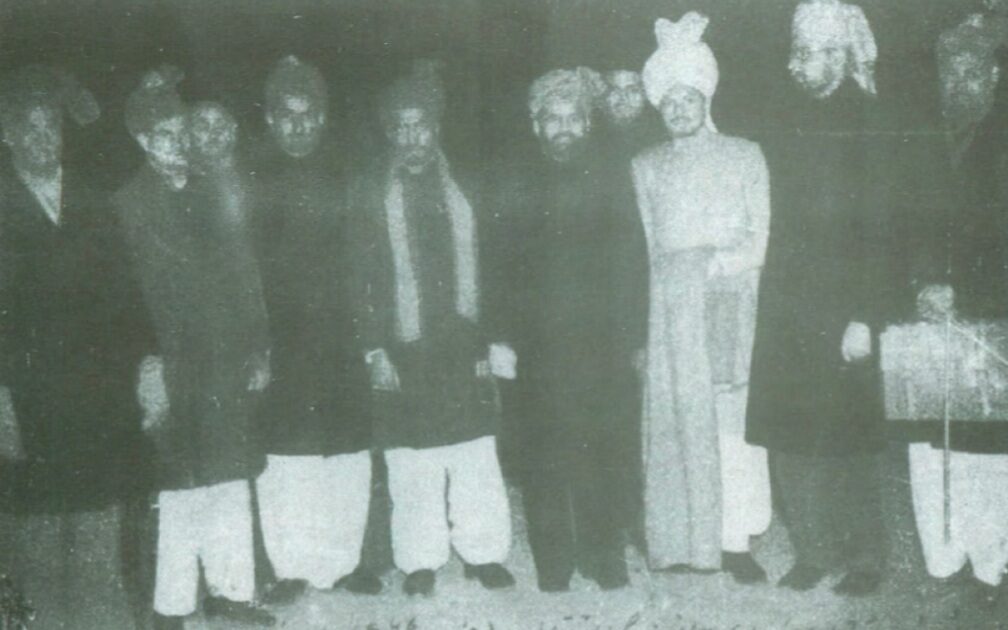 Their names were:
Malik Ata-ur-Rehman Sahib (Amir of the delegation), Chaudhry Zahoor Ahmad Bajwa Sahib, Hafiz Qudratullah Sahib, Chaudhry Allah Ditta (Ataullah) Sahib, Chaudhry Karam Ilahi Zafar Sahib, Chaudhry Muhammad Ishaq Saqi Sahib, Maulvi Muhammad Usman Sahib, Master Muhammad Ibrahim Sahib, Maulvi Ghulam Ahmad Sahib Bashir, Maulvi Basharat Ahmad Naseem Sahib and Maulvi Nazir Ahmad Ali Sahib. (Tarikh-e-Ahmadiyyat, Vol. 9, p. 525)
Maulana Jalaluddin Shams Sahibra received them in London.
18 December 1979: On this date, Prof Abdus Salam Sahib was conferred the honorary degree of doctorate by the Quaid-i-Azam University, Islamabad.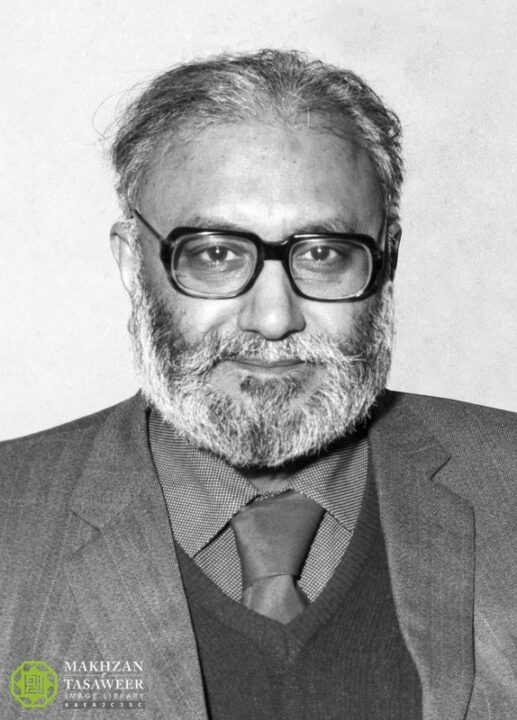 19 December 1928: After the completion of the railway track that connected Qadian to Batala, the first-ever train started operating towards Qadian. Hazrat Musleh-e-Maudra had already travelled to Amritsar with a large number of Jamaat members to witness this historic event. Huzoorra travelled back to Qadian on the new line. (For more details, see Al Hakam, 2 April 2021, issue no. 159, "Arrival of electric train engine in Qadian: A new milestone")
20 December 1951: Hazrat Malik Barkat Alira from Gujrat passed away. Hazrat Malik Barkat Alira was born in 1869 and was a companion of the Promised Messiahas. He performed bai'at in 1897 and in 1901 or 1902, he went to Qadian and physically did bai'at at the hand of Hazrat Ahmadas. For a long time, he served as the general secretary of Jamaat-e-Ahmadiyya Gujarat and then the amir.
His son, Malik Abdur Rahman Khadim Sahib prepared the famous book Tablighi Pocket Book. Hazrat Musleh-e-Maudra had addressed Malik Abdur Rahman Sahib as "Khalid-e-Ahmadiyyat" on 28 December 1956.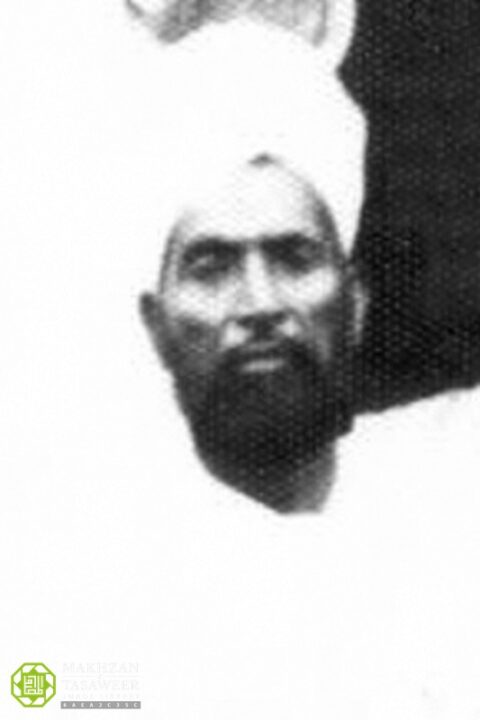 21 December 1944: Based on one of his visions, Hazrat Musleh-e-Maudra directed the Jamaat to thoroughly study the upcoming Communist movement (a political, economic and social ideology that seeks the equality of social classes through the abolition of private ownership and property) and find counterarguments to it.
Huzoorra directed the Jamaat's scholars, jurists, teachers, professors, life devotees, students of Madrasa-e-Ahmadiyya and Jamia Ahmadiyya to study the Communist movement thoroughly and critically. (Tarikh-e-Ahmadiyyat, Vol. 8, p. 573)
21 December 1948: An Ahmadi, Abdul Razzaq Sahib, was martyred in Kashmir. He died while fighting bravely on the war front in the territory of Kashmir where the Furqan Battalion was deployed.
Both his father and grandfather were companions of the Promised Messiahas. Thus, in this way, he was fortunate to be from a noble progeny. (Khutbat-e-Tahir, Babt Shuhada, p. 80)
22 December 1936: King Edward VIII announced his abdication. On this date, Hazrat Musleh-e-Maudra said that this abdication was a manifestation of the prophecy about the rise and fall of Christianity. (For more details, see Al Hakam, 4 December 2020, issue no. 142, "The abdication of Edward VIII: An Islamic take on the crisis that shook the Crown")
22 December 1956: A telephone exchange was set up in Rabwah and started operating the following year.
On page 4 of the 30 December 1956 edition of Al Fazl, the Nazir-e-Ala, Hazrat Mirza Aziz Ahmadra (the Promised Messiah'sas grandson) informed residents of Rabwah that telephones had been installed at the offices of Sadr Anjuman Ahmadiyya, the offices of Tahrik-e-Jadid and residential houses. Thus, the connection of the centre of the Jamaat at the time with the whole world became easier. (Tarikh-e-Ahmadiyyat, Vol. 18, p. 374)
23 December 1926: Swami Shraddhanand was assassinated on this date. He was an Arya Samaj missionary who propagated the teachings of Dayananda Saraswati and played a key role in the Sangathan and Shuddhi movements in the 1920s.
Hindu newspapers used to call Shraddhanand the second Lekhram. (Tarikh-e-Ahmadiyyat, Vol. 4, p. 567)