23 July 1933: Hazrat Musleh-e-Maudra drew the attention of members of the Jamaat towards learning the Urdu language. Huzoorra said that deriving benefit from the books written by the Promised Messiahas was the best and most efficient way to learn Urdu.
Hazrat Khalifatul Masih IIra stated that where, on the one hand, the Promised Messiahas reformed religious matters, at the same time, he also reformed the Urdu language. A person wrote a thesis as part of his PhD degree at London University. In his thesis, he stated that the Promised Messiah'sas writings had had a great impact on the Urdu language.
23 July 1938: Two Christian missionaries from Spain and Belgium reached Qadian and had the honour of having an audience with Hazrat Musleh-e-Maudra. One guest was Mr Pareja MA, who was from Spain and graduated from Cambridge. He was a professor at St Xavier's College, Mumbai. The other guest was Mr Francis. He was from Belgium and was posted in the Amritsar area. The two guests, before having a meeting with Hazrat Musleh-e-Maudra and having the opportunity to ask him various questions, were shown various institutions and offices of the Jamaat in Qadian.
24 July 1910: Hazrat Khalifatul Masih Ira journeyed towards the city of Multan so he could record his statement in a law case in a government court. This was Hazrat Hakim Maulvi Nuruddin'sra first trip after becoming the Khalifa. The reason for this trip was that a soldier from Multan, Turab Khan, who had a mental disorder, came to Qadian six months prior and was under Hazrat Hakim Maulvi Nuruddin'sra treatment. Turab Khan went to Multan from Qadian and was arrested on charges of attempted murder. Hazrat Hakim Maulvi Nuruddinra was summoned to court for this very reason.
Hazrat Khalifatul Masih Ira appointed Hazrat Mirza Bashiruddin Mahmud Ahmadra as the amir in his absence in Qadian. Hazrat Khalifatul Masih Ira arrived back in Qadian on 26 July. Accompanying Huzoorra on this journey was Mian Abdul Hayye, Hazrat Mufti Muhammad Sadiqra, Hakim Muhammad Umar Sahib, among other companions.
24 July 1978: On this date, Hazrat Khalifatul Masih IIIrh departed for Oslo, Norway, from London via ship. He reached Oslo at night on 25 July. On the same ship was a group of American students and teachers. They had the opportunity to meet with Huzoorrh for an hour and also ask various questions regarding Islam Ahmadiyyat.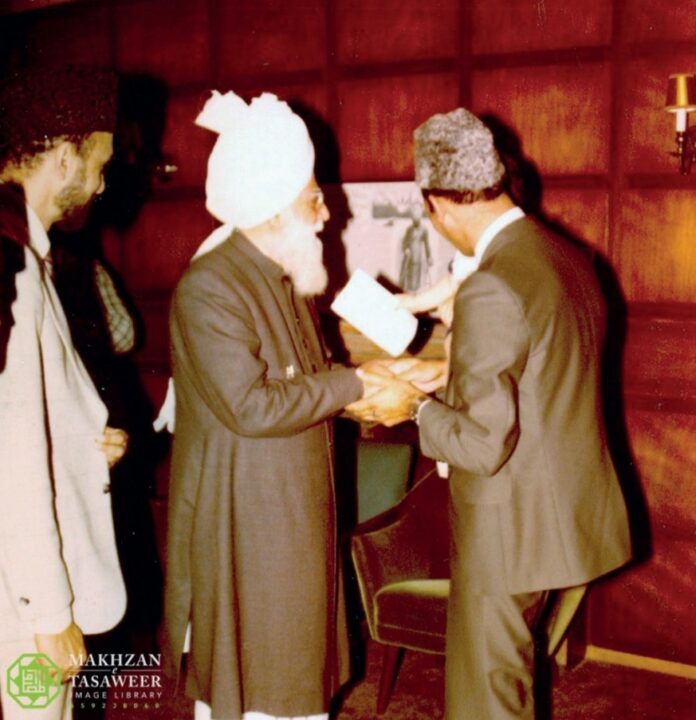 25 July 1924: Hazrat Musleh-e-Maudra was an ardent lover of the Holy Founder of Islam, Prophet Muhammad, peace and blessings of Allah be on him.
On this day, while travelling to Europe, when his ship approached the coast near Mecca, Huzoorra ascertained that his ship was cruising directly towards the Baitullah (Ka'bah) in Mecca. Upon this blessed occasion, Huzoorra offered two rak'aat [units of prayer] of voluntary prayer in congregation with his entourage. During this time, Huzoorra remained engaged in fervent prayers. He recited Surah al-Nazi'at in the first rak'ah and Surah al-A'la in the second. He prayed for a long-time during prostration; at times, the sound of his fervent supplications could be heard by others. The narrator, Hazrat Sheikh Yaqub Ali Irfanira, writes that the scene could not be described in words.
25 July 1976: Hazrat Khalifatul Masih IIIrh toured America, which was the first-ever tour of the continent of America by any Khalifatul Masih.
On this occasion, 300 members from America and Canada welcomed Huzoorrh at Dallas' airport. Huzoorrh had traveled from London to America.
26 July 1913: Hazrat Syed Zainul Abidin Valiullah Shahra and Sheikh Abdur Rahman Sahib were sent to Egypt to expand their expertise in the Arabic language. Sheikh Abdur Rahman Sahib later attached "Misri" (someone related to Misr – Egypt) with his name. Both of them were members of Anjuman Ansarullah, an organisation founded by Hazrat Sahibzada Mirza Bashiruddin Mahmud Ahmadra, and the expenses of their journey were also provided by Anjuman Ansarullah. Hazrat Khalifatul Masih Ira bade them farewell with a prayer. 
After Cairo in Egypt, Hazrat Valiullah Shahra completed his higher education with honours from Beirut, Aleppo and Jerusalem, and attained mastery in all fields he studied.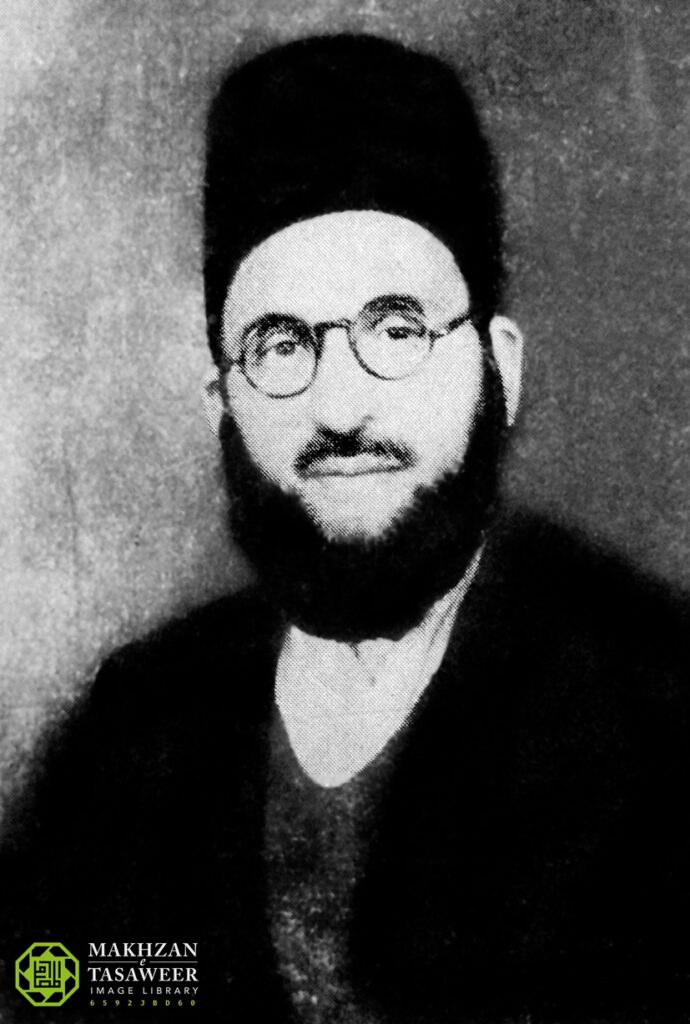 26 July 1967: Hazrat Khalifatul Masih IIIrh departed for England from Denmark. The plane reached Heathrow at 5:30 pm. Hundreds of Ahmadis, including Hazrat Chaudhry Sir Zafrulla Khanra and Hazrat Maulvi Qudratullah Sanaurira, were present for Huzoor'srh arrival.
Lajna Imaillah England also had the opportunity to welcome Huzoorrh. The newspaper correspondents asked Huzoorrh regarding the chances of the establishment of peace in the world. Huzoorrh answered by saying that if man continued to ignore his Creator and did not form a living relation with Him, the world would continue to move towards horrific destruction.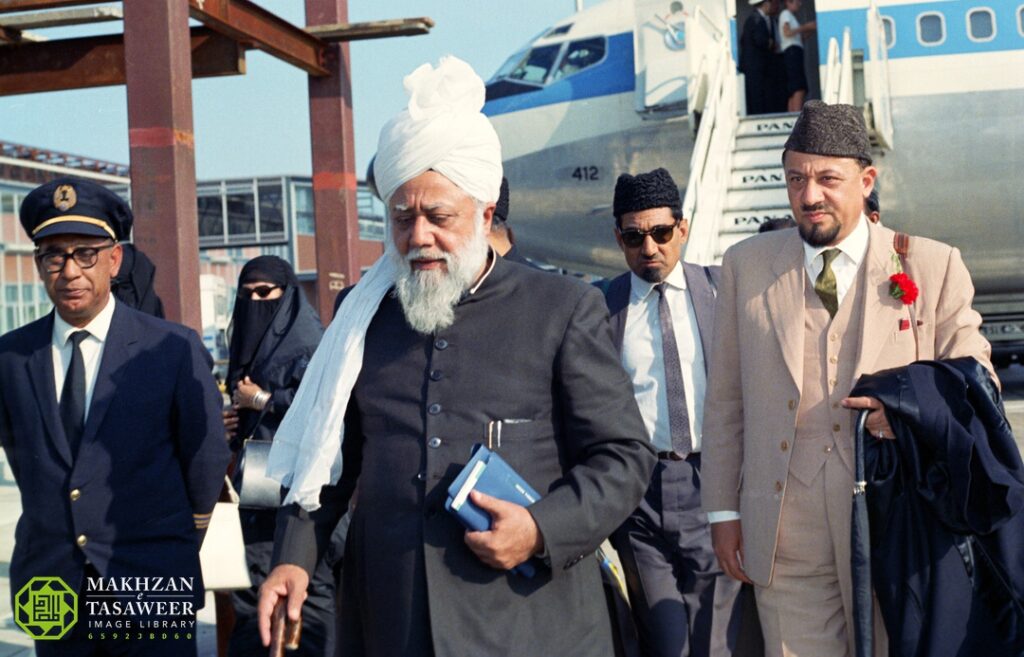 26 July 1978: On this date, Hazrat Khalifatul Masih IIIrh addressed a press conference in Oslo, which was attended by representatives of local radio and newspapers. The national newspapers of Norway published detailed news stories about Huzoor'srh tour. The same day, Huzoorrh met the mayor of Oslo at 12 pm. At 4 pm, Huzoorrh graced a reception arranged by the local jamaat. On this occasion, Huzoorrh had a lively discussion with members of the Jamaat and granted valuable guidance as well. Then, at night, Huzoorrh graced a dinner reception which was attended by various dignitaries of Norway.
27 July 1910: Hazrat Khalifatul Masih Ira graciously approved the request of dignitaries of Multan and delivered a speech. A large gathering thronged to benefit from this address, which was delivered in the hall of Madrasa Anjuman Islamiya.
It should be remembered that in addition to other Muslim leaders, the Promised Messiahas had also delivered an address in this very hall.
27 July 1928: On this date, Hazrat Hafiz Jamal Ahmadra arrived in Mauritius. He spent the next 21 years serving there, propagating the message of Islam on this island.
Hazrat Hafiz Jamal Ahmadra was born in 1892 in Jhelum. His father, Hazrat Hakim Ghulam Mohyuddinra, pledged allegiance to the Promised Messiahas through a letter. Hazrat Hafiz Jamal Ahmadra memorised the Holy Quran at the age of 13 and had the honour of visiting the Promised Messiahas in Lahore a few days before Huzoor'sas demise. He later had the opportunity to learn the commentary of Holy Quran, hadith and medicine from Hazrat Khalifatul Masih Ira.
In 1914, at the behest of Hazrat Musleh-e-Maudra, he dedicated his life. When his wife passed away, in 1920, Hazrat Musleh-e-Maudra arranged for his second marriage. In 1927, Hazrat Hafiz Jamal Ahmadra was instructed to go to Mauritius with his family. He left Bombay on 17 July 1928 and reached Mauritius after travelling for 10 continuous days. In Mauritius, he performed great and important services in the field of preaching and moral training of the Jamaat. He passed away on 27 December 1949 and was buried in Mauritius.
Huzoorra offered the funeral prayer of Hazrat Hafiz Jamal Ahmadra in absentia and in his Friday sermon, on 30 December 1949, while mentioning him, said that due to the financial condition of the Jamaat, Hazrat Hafiz Jamal Ahmadra was sent to Mauritius with his family on the condition that he would not be able to return to his homeland for the rest of his life.
On his demise, Hazrat Musleh-e-Maudra said about Mauritius, "Blessed is that land where one as supremely resolute and pious as he is buried."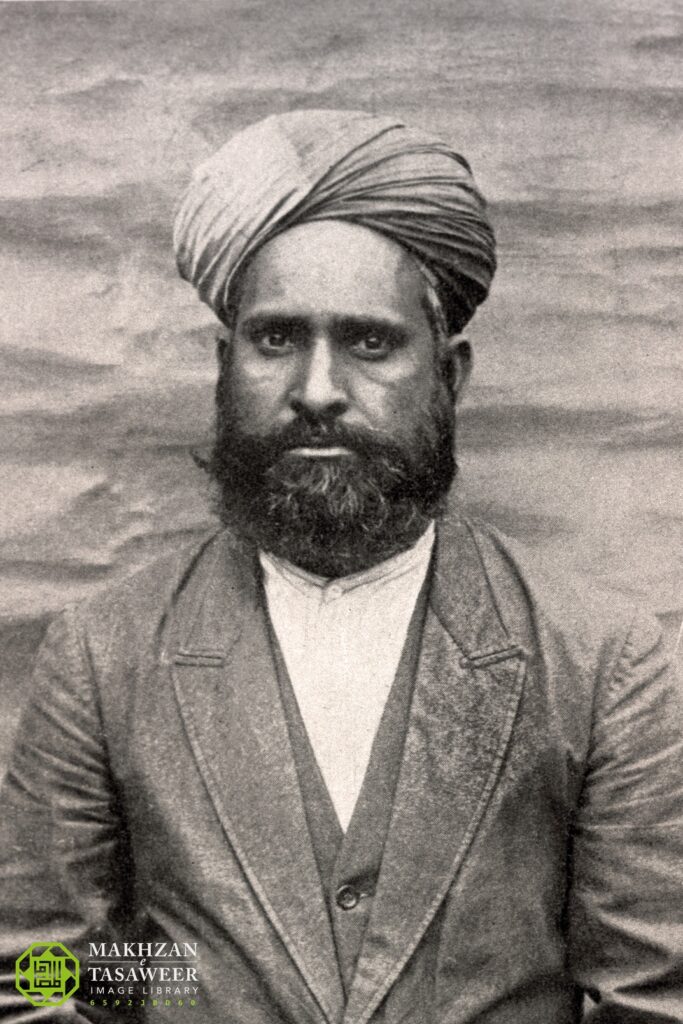 28 July 1967: On this date, Hazrat Khalifatul Masih IIIrh attended a reception which was arranged for him at the Wandsworth Town Hall, London. The reception was also attended by the Mayor of Wandsworth, Sir Harold Hey Jenkins; Mr Herald Shubert Member of Parliament (who was also the honorary secretary of the Pakistan Society); Hazrat Sir Chaudhry Zafrulla Khanra; High Commissioner of Sierra Leone, and many other dignitaries. The Lord Mayor Sir Harold Hey Jenkins and Hazrat Sir Zafrulla Khanra delivered welcome speeches.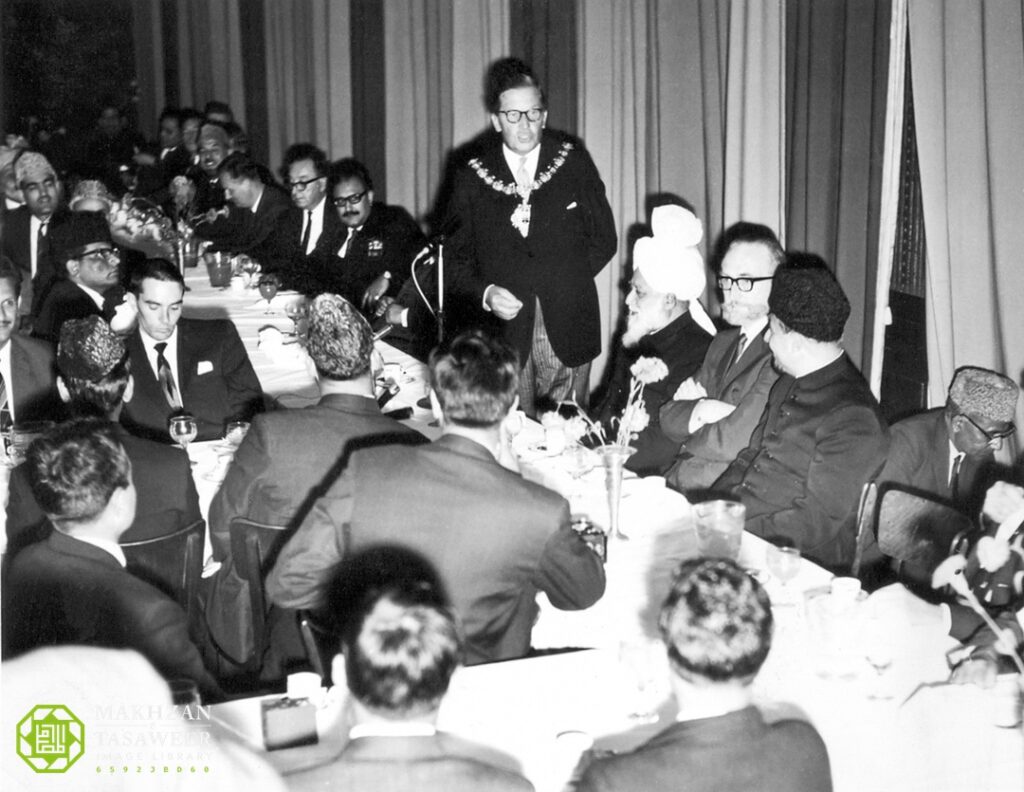 Huzoorrh delivered an address titled A Message of Peace and a Word of Warning. (www.alislam.org/library/books/A-Message-of-Peace-and-Word-of-Warning.pdf)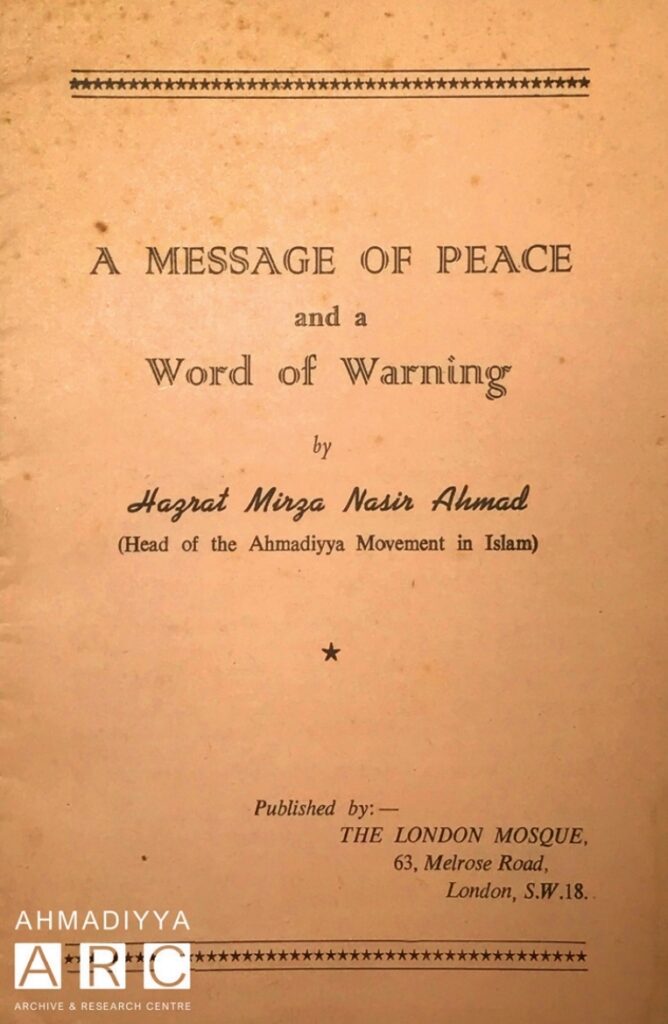 29 July 1910: Hazrat Mirza Bashiruddin Mahmud Ahmadra delivered what was probably his first ever Friday Sermon, while Hazrat Khalifatul Masih Ira was away on his tour of Multan.
29 July 1957: Sahibzada Mirza Mubarak Ahmad Sahib, then wakil-ut-tabshir, was in Austria on tour. He went to Vienna, the Capital of Austria, along with Sheikh Nasir Ahmad Sahib, who was serving as a missionary.
The chancellor of Austria was gifted a copy of the Holy Quran's German translation (prepared by the Jamaat), which was received by the representative of the chancellor. The chancellor appreciated this and wrote a letter to Sheikh Nasir Ahmad Sahib, saying:
"I feel awful that I could not meet you personally due to being outside Vienna when you visited […] I hope that you will now accept my heartfelt gratitude through this letter that you personally came and brought the first-ever Arabic-German edition of the Holy Quran. I have very fondly looked upon this most important book of the Islamic world, and I will make it part of my library with heartfelt happiness.
"I am also sending a letter of the same subject to Mirza Mubarak Ahmad as well."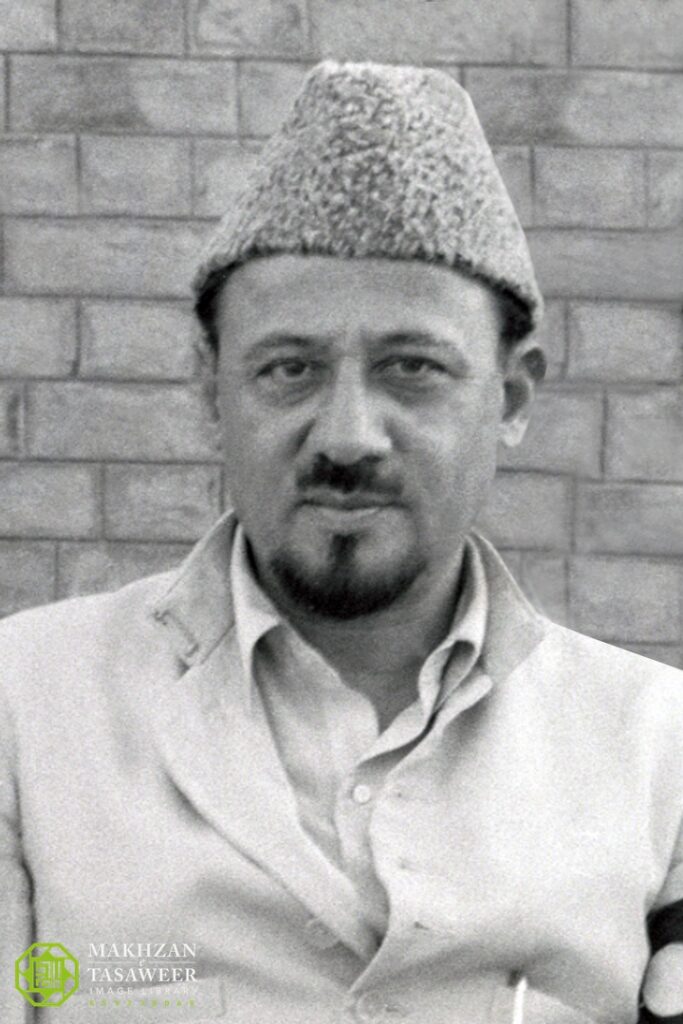 29 July 1967: Hazrat Khalifatul Masih IIIrh attended a reception held by the Southall Jamaat of London. On this occasion, 200 members attended from different parts of England.