Last Updated on 2nd March 2022
25 February 1921: A Sikh religious leader from Kartarpur district Jalandhar, India visited Qadian and enjoyed the blessed audience of Hazrat Musleh-e-Maudra.
25 February 1957: Lt Col Montagu William Douglas passed away at the age of 93. He presided over the court hearing in a case against the Promised Messiahas; acquitting the Promised Messiahas and declaring the accusation made by Dr Henry Martyn Clarke against the Promised Messiahas as fabricated. (Tarikh-e-Ahmadiyyat, Vol. 18, p. 438)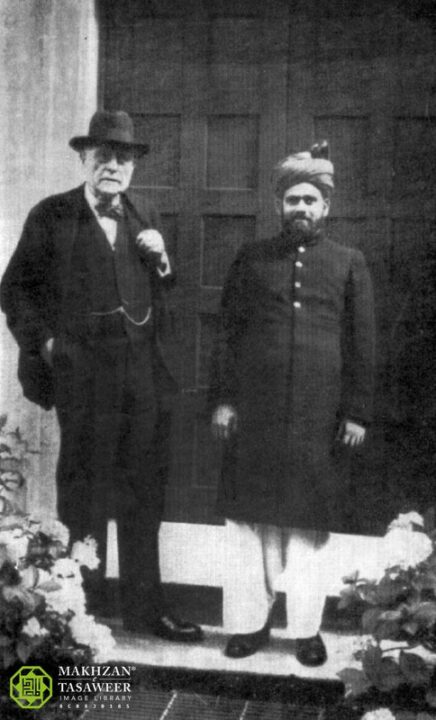 26 February 1936: Hazrat Maulvi Sher Alira set out for England with the aim to translate the Holy Quran into English. He stayed there for three and a half years and returned to Qadian on 9 November 1938. Despite his old age, he made this long journey only to complete the English translation of the Holy Quran. (Tarikh-e-Ahmadiyyat, Vol. 7, p. 301)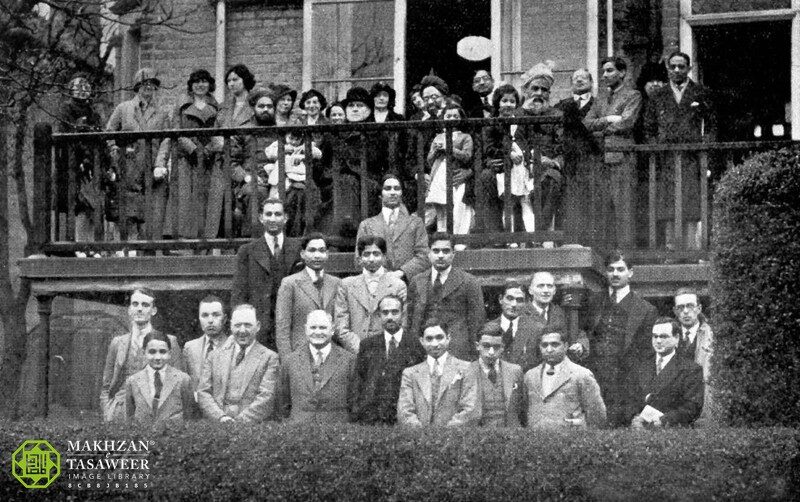 26 February 1955: The suffering of Hazrat Musleh-e-Maudra that had resulted from a knife attack, on this day, intensified and became critical after Maghrib prayer. The new complications to his health forced doctors to strongly advise Huzoorra to seek further and better treatment in Europe. (Tarikh-e-Ahmadiyyat, Vol. 16, p. 455)
27 February 1914: Hazrat Khalifatul Masih Ira received a revelation upon which he decided to move out of the city to the open air. This was also the advice of the doctors. Following upon advice of physicians, Hazrat Khalifatul Masih Ira moved to the house of Hazrat Nawab Muhammad Ali Khanra which was named "Kothi Darus-Salam" and was in the suburbs of Qadian. It was thought that fresh air from the countryside would help in his recovery. (Tarikh-e-Ahmadiyyat, Vol. 4, p. 470)
27 February 1943: The respected wife of Maulana Muhammad Sharif Sahib, the Jamaat's missionary appointed in Palestine, passed away and was buried there. She is thought to be the first-ever Ahmadi Muslim lady who passed away in a foreign land. It is reported that Maulana Muhammad Sharif Sahib did not let this tragedy hinder his duties as a missionary.
She used to teach three classes for girls in Kababir. And she used to render help towards the preparation and distribution of the Al-Bushra newspaper along with her husband. (Tarikh-e-Ahmadiyyat, Vol. 8, p. 470)
28 February 1927: Hazrat Musleh-e-Maudra attended one of the sessions of the Legislative Council of Punjab on this date. Huzoorra attended the meeting as a visitor. Later in the day, members of the Intercollegiate Association met with Huzoorra and said their lectures took place at a time when Friday prayers were offered. Huzoorra replied by saying that it was permissible for one to offer the Friday prayers any time after sunrise till Asr time and advised them to offer the Friday prayer before the college lectures began. (Al Fazl, 8 March 1927, p. 2)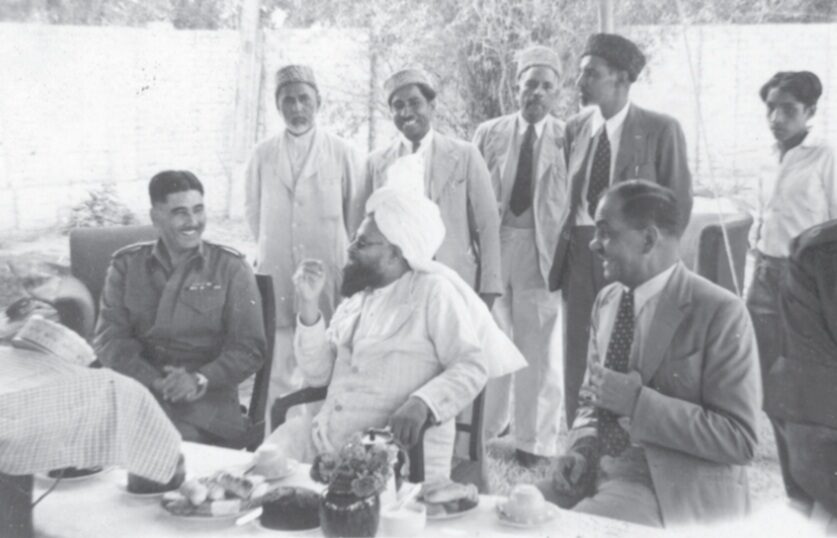 28 February 1971: On this date, the second Ahmadiyya hospital in Ghana opened in Asokore. The opening ceremony was attended by 4,000 people and the first doctor for the hospital was Dr Syed Ghulam Mujtaba Sahib. (Tarikh-e-Ahmadiyyat, Vol. 27, p. 8)
1 March 1927: Hazrat Musleh-e-Maudra graced the convocation organised in Islamiyya College, Lahore. The governor of Punjab also attended.
On this day, Maulvi Syed Mumtaz Ali Sahib, the manager of Akhbar Tehzeeb-e-Niswan also met with Huzoorra. On the same day, a famous Christian debater, Abdul Haq Sahib's brother swore allegiance to Huzoorra.
After addressing the students at the Ahmadiyya Hostel in the evening, Huzoorra was invited for dinner at Chaudhry Shahabuddin's house. (Al Fazl, 8 March 1927, p. 2)
1 March 1972: Hazrat Khalifatul Masih IIIrh announced the establishment of Majlis-e-Sehat to organise sports and physical exercise for the people of Rabwah., Pakistan Huzoor (rh) desired that every resident of Rabwah exercised daily. (Tairkh-e-Ahmadiyyat, Vol. 28, p. 30)
2 March 1927: Hazrat Musleh-e-Maudra delivered a keynote address in Bradlaugh Hall, Lahore, Pakistan about the reality of communal tensions and their solution. History tells us that this lecture had a very powerful impact throughout India. The speech was well-received in the Hindu and Muslim press. (Tarikh-e-Ahmadiyyat, Vol. 4, p. 576)
2 March 1960: The famous journalist and writer, Deewan Singh Maftoon visited Rabwah, Pakistan. His fame developed as a result of his editorials in Riyasat Dehli. The next day he had the privilege of meeting with Hazrat Musleh-e-Maudra. He also met with elders of the Jamaat and visited Fazl-e-Umar hospital, the Al Fazl office, Jamia Ahmadiyya and Talim-ul-Islam High School. (Tarikh-e-Ahmadiyyat, Vol. 20, p. 605)
3 March 1924: Hazrat Mirza Sharif Ahmadra laid the foundation stone of Talim-ul-Islam Middle High School in Kathgarh, India – approximately 60 km from Qadian.
In accordance with the instructions of Hazrat Musleh-e-Maudra, Hazrat Mirza Sharif Ahmadra reached here on 2 March. On 4 March, he returned to Qadian.
In one of his speeches to the men and women gathered from the surrounding Ahmadi villages, he said that education was necessary because without it the Jamaat could not work to spread Islam. (Al Fazl, 18 March 1924, pp. 1-2)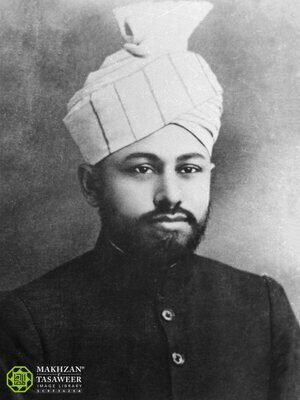 3 March 1927: In Lahore, Pakistan Hazrat Musleh-e-Maudra delivered a two-hour and 30-minute speech on the subject of religion and science, at Habibia Hall. The meeting was presided over by the famous Sheikh Muhammad Iqbal. (Tarikh-e-Ahmadiyyat, Vol. 4, p. 577)
3 March 1953: In Chiandam, Indonesia the following Ahmadis were martyred: Soma Sahib, 37, who was also the Sadr Jamaat, Uson Sahib, 21, Jumli Sahib, 21, Sarman Sahib, 26, Idot Sahiba and Uniah Sahiba.
All these Ahmadis were forced out of their homes by the extremists of Tenara Islam, an extremist party in West Java, and shot dead. (Hazrat Mirza Tahir Ahmadrh, Friday Sermon, 7 May 1999)