26 November 1932: Students of Jamia Ahmadiyya Qadian set out for Saharanpur, India to do tabligh. This delegation consisted of 29 members and was under the supervision of Maulvi Arjumand Khan Sahib. The group would participate in sports during the day and deliver speeches in the evenings before Ahmadis and non-Ahmadis. The speeches attracted huge crowds and covered a variety of religious topics. Their journey was completed on 9 December 1932. This party covered the following major cities: Jalandhar, Phalur, Ludhiana, Ambala, Delhi, Aligarh, Meerath, Deoband and Saharanpur. (Tarikh-e-Ahmadiyyat, Vol. 6, p. 81)
26 November 1948: Hazrat Musleh-e-Maudra narrated the faith-inspiring sentiments of missionaries in foreign missions across Europe, like that of France and Spain. Due to the financial burden caused by the Indian partition, the Jamaat was forced to stop the funding of some foreign missions; however, some missionaries responded by saying that they would carry the missions on and make ends meet themselves, without the help of the markaz. (Khutbat-e-Mahmud, Vol.29, p.399)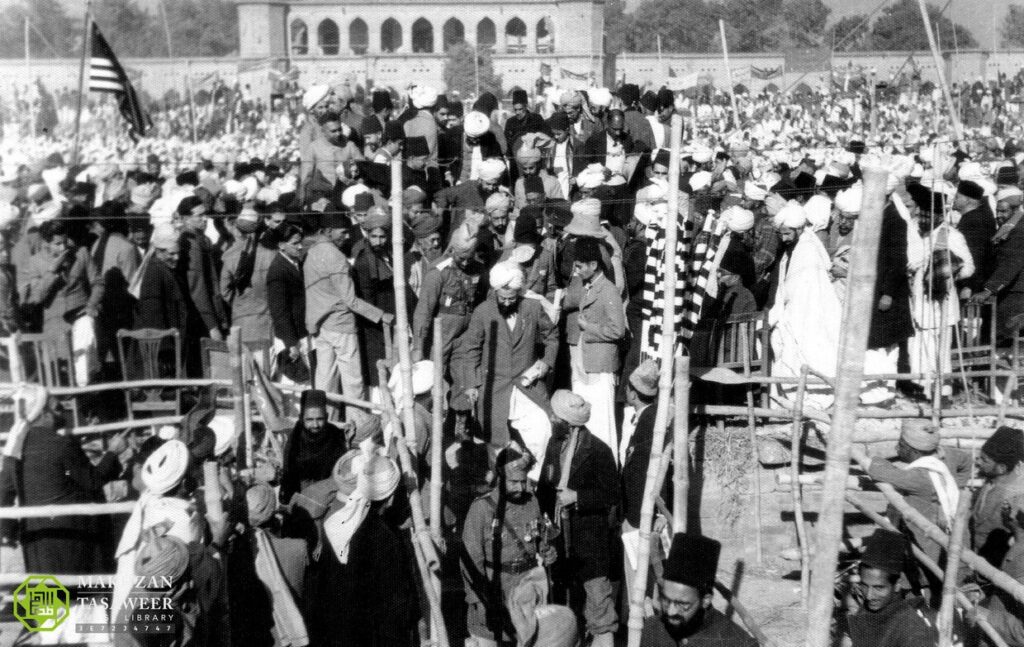 27 November 1914: During his Friday Sermon, Hazrat Musleh-e-Maudra emphasised that the Minaratul-Masih's construction should be completed quickly. It had not been completed for a number of years due to a lack of funds. Huzoorra stated that the completion of this minaret would be a harbinger to the descent of many blessings.
After Jumuah prayer, Hazrat Musleh-e-Maudra relaunched its construction with prayers and also placed a brick at the construction site.
The Promised Messiahas had decided that the names of those who donated at least 100 rupees for this minaret would be engraved on the minaret as a memorial. Thus, in 1929, the names of 211 devotees were inscribed on the minaret. (Tarikh-e-Ahmadiyyat, Vol. 4, p. 161)
For a further read on the Minaratul-Masih and the prophecy pertaining to it, please read the following article: www.alhakam.org/the-white-minaret-minarat-ul-masih-qadian/
27 November 1942: While delivering his Friday Sermon, Hazrat Musleh-e-Maudra highlighted the harmful impact of music that was played on the radio at the time. Alongside this, Huzoorra acknowledged that the radio, at times, would have interesting and knowledgeable discussions. Huzoor explained that one should take that which is useful and discard the rest. (Khutbat-e-Mahmud, Vol. 23, p. 514)
27 November 1942: On this date, during his Friday Sermon, Hazrat Musleh-e-Maudra said:
"Members of the Jamaat are proud that Sahibzada Abdul Latif Sahibra Shaheed sacrificed his life for the Jamaat. However, we do not need only a single Abdul Latif to revive the Jamaat; instead, hundreds of Abdul Latifs are needed who should go out to different countries and sacrifice their lives for Islam and Ahmadiyyat. Unless [people like] Abdul Latif are born in every country and every region, the grandeur and majesty of Ahmadiyyat cannot be established until that time." (Friday Sermon, 27 November 1942, Khutbat-e-Mahmud, Vol. 23, pp. 522-525)
28 November 1947: During his UN speech of 28 November 1947, while advocating the Palestinian cause, Hazrat Sir Zafrulla Khanra stated:
"This is a solemn moment, solemn in the history of the world, in the history of this great – let us hope, at least – great organisation. The United Nations is today on trial. The world is watching and will see how it acquits itself – again, perhaps, not so much from the point of view of whether the partition is approved or not approved, but from the point of view of whether any room is to be left for the exercise of honest judgement and conscience in decisions taken upon important questions […]
"It is said that if the partition is not accepted, there would be no room left for a solution. On the contrary, if the partition is accepted, fatal steps will have been taken. The Arabs and the Jews will have been set by the ears and never again will there be any chance of bringing them together. Far too many unfinished vendettas will then bar the way.
"If you delay and do not take the fatal step, you still leave open to the Arabs and the Jews the chance of a conciliatory solution through which they combine and work. It is not that if you do not take a final decision today, your jurisdiction to decide anything is barred. It means that neither of these two solutions is acceptable and that something else must be found." (UNISPAL, 2nd Sess., A/PV.126, UN Doc [28 November 1947])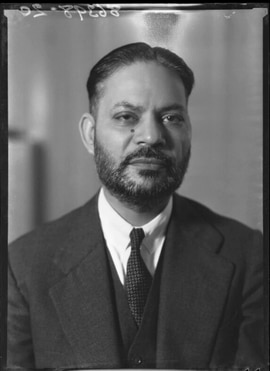 28 November 1957: A local newspaper from Rawalpindi, Pak Kashmir, published a fake letter, falsely ascribing it to Sahibzada Hafiz Mirza Nasir Ahmadrh.
This shameless episode had to be brought to the notice of authorities. A defamation lawsuit was registered. On this date, the court issued its verdict and this newspaper was fined by the court. (Tarikh-e-Ahmadiyyat, Vol. 18, p. 507)
28 November 1964: Bombay, India convened an international Eucharistic Conference, which was attended by Pope Paul VI. Jamaat members spread the message of Ahmadiyyat there and distributed literature. (Tarikh-e-Ahmadiyyat, Vol. 22, p. 533)
28 November 1969: Hazrat Munshi Abdul Samira of Kapurthala, a companion of the Promised Messiahas, passed away. He was born in 1885 and performed bai'at in 1898. His father, Hazrat Munshi Abdur Rahmanra, was also a companion who did bai'at on 24 March 1897.
Hazrat Munshi Abdul Samira, having accepted Hazrat Ahmadas, had the privilege of visiting Qadian on the occasion of Jalsa Salana. There, he had the blessed opportunity to shake Huzoor'sas hand and meet with him. He was an eyewitness of various incidents that took place during the visit and stay of the Promised Messiahas in Gurdaspur in connection with the case of Karam Din. (Tarikh-e-Ahmadiyyat, Vol. 25, p. 225)
Karam Din was an opponent of Hazrat Ahmadas who filed criminal cases against him. The Promised Messiahas was acquitted and came out victorious in all cases.
29 November 1933: Hazrat Musleh-e-Maudra blessed the inauguration ceremony arranged in connection with the establishment of another muhalla (locality) named Dar-ul-Sa'ah in Qadian.
On this occasion, Huzoorra laid the foundation stones of a local mosque and houses of some workers of Jamaat offices. (Tarikh-e-Ahmadiyyat, Vol. 6, p. 135)
29 November 1948: For the construction of a new mosque and Jamaat offices and various other things, Hazrat Musleh-e-Maudra instructed organisers assigned with the construction projects in the markaz of Rabwah that they should ensure that 25,000 bricks were being prepared and uninterruptedly being supplied on a daily basis to the construction sites.
The administration immediately started work on this instruction but due to a lack and shortage of labourers, the pace was very slow. Some other suggestions were also offered to collect things from a contractor in Chiniot to help with the construction; however, Huzoorra strongly rejected other suggestions. (Tarikh-e-Ahmadiyyat, Vol. 12, p. 48)
30 November 1927: During the night of 30 November and 1 December, Hazrat Hurmat Bibi, famous by the name of Tai Sahiba – wife of the Promised Messiah'sas elder brother, Mirza Ghulam Qadir Sahib – passed away.
One morning in 1900, at the time of Fajr prayer, the Promised Messiahas received a revelation:
تائى‭ ‬آئى
"Senior aunt came". Upon receiving this revelation, Hazrat Ahmadas stated he had no senior aunt. Huzooras added that at the time, his children had a senior aunt who had not accepted him and was opposed to the Jamaat.
Hurmat Bibi was the eldest daughter of Mirza Ghulam Mohyuddin Sahib, the uncle of the Promised Messiahas. As she was the wife of Mirza Ghulam Qadir Sahib, the elder brother of the Promised Messiahas, she was Hazrat Ahmad'sas sister-in-law; in this way, she was the tai (senior aunt) of the children of the Promised Messiahas. Tai Sahiba had two children who passed away at a very young age. She later adopted Sahibzada Mirza Sultan Ahmad Sahib. (Tarikh-e-Ahmadiyyat, Vol. 4, p. 631)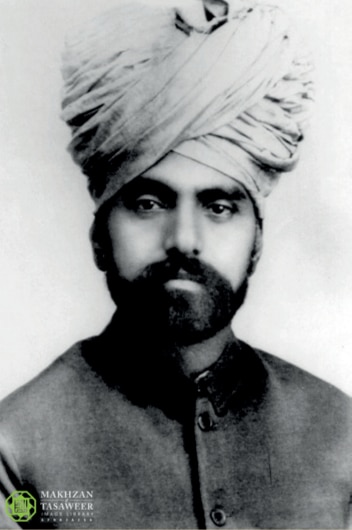 1 December 1930: Hazrat Munshi Habib-ur-Rahmanra of Kapurthala, a companion of the Promised Messiahas, passed away at the age of 70.
Hazrat Munshi Sahibra accepted the Promised Messiahas after reading the book, Fath-e-Islam (Victory of Islam). Along with two other friends, he reached Ludhiana in March 1891 where the Promised Messiahas was residing at that time and did bai'at. The Promised Messiahas listed his name at number 236 among the 313 companions in his book Anjam-e-Atham.
1 December 1947: Hazrat Musleh-e-Maudra started a series of lectures later to be known as Pakistan Aur us ka Mustaqbil (Pakistan and its Future), which were delivered in Lahore. This series of lectures concluded on 17 January 1948, which consisted of valuable guidance for the bright future of Pakistan. These lectures were highly applauded by the intellectual circles.
After the first lecture, Malik Abdul Qayyum, Principal Law College Lahore, wrote to Huzoorra:
"I listened with great interest and profit to your lecture on Pakistan yesterday. It was full of new knowledge and breathed spirit of courage and hope. I am sure, my fellow-listeners must have come away from it with the same feeling. It was not merely a lecture, it was a timely warning to those who were accustomed to look at things from an entirely different angle." (Tarikh-e-Ahmadiyyat, Vol. 10, p. 408)
1 December 1952: Dr Curt Tiltack, an orientalist from Germany, wanted to write a book about the Ahmadiyya Jamaat. A German missionary gave him the opportunity to study Ahmadiyyat or the True Islam (an extended treatise of a lecture read at the Conference of Living Religions Within the Empire in London by Hazrat Musleh-e-Maudra). With the help of this book, he was able to collect and compile material. For further guidance and clarification, he sent four questions in a letter to Hazrat Musleh-e-Maudra on this date.
Huzoorra wrote a letter in response to the questions which can be read in volume 12 of Tarikh-e-Ahmadiyyat (pp. 138-145).
2 December 1912: On the request of Sir Muhammad Iqbal, Hazrat Khalifatul Masih Ira sent a list of Arabic literature to him. Huzoorra wrote that great writers agreed and even German scholars of the Arabic language said that the best book in Arabic was the Holy Quran. (Tarikh-e-Ahmadiyyat, Vol. 3, p. 429)