30 July 1955: Hazrat Musleh-e-Maudra led the Eid-ul-Adha prayer at the Fazl Mosque, London. Around 500 worshippers were present. Guests included ambassadors from Chile, Argentina and Haiti, Sir Frank Herbert Brown, the mayor of London and other dignitaries. After the Eid prayer, Desmond Shaw, an Irish novelist and dramatist had the opportunity to meet with Huzoorra.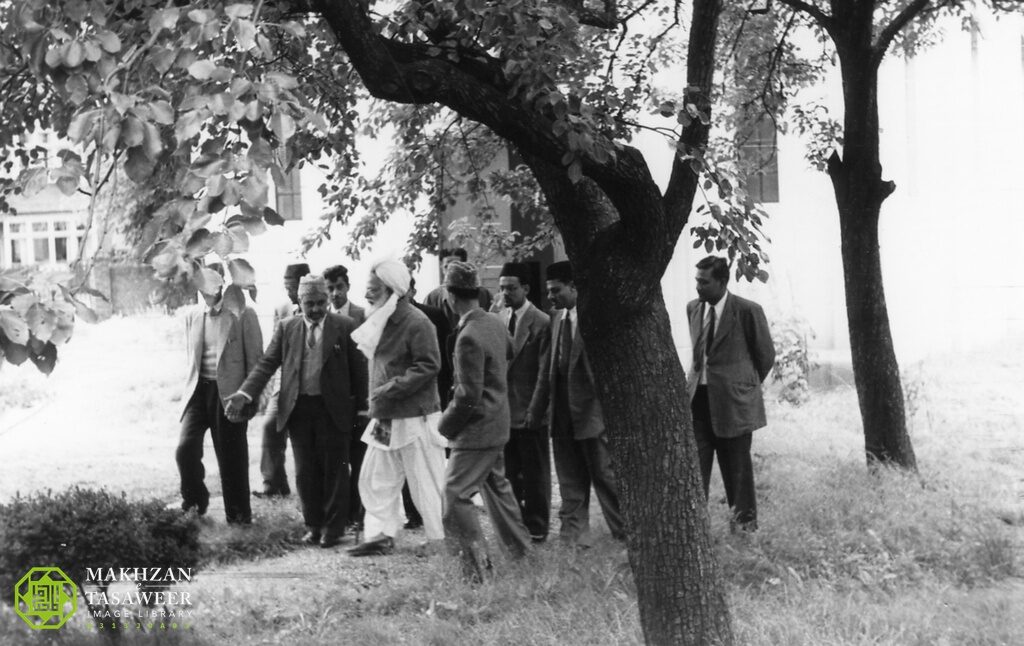 30 July 1976: Hazrat Khalifatul Masih IIIrh delivered a Friday sermon in the United States of America. This was the first sermon of a Khalifa in this continent. Abdur Rahim Kolade called the azan. Huzoorrh then delivered the Friday Sermon in English.
31 July 1910: Hazrat Khalifatul Masih Ira addressed the general public who had gathered at the Ahmadiyya Building in Lahore to listen to his words. Hazrat Hakim Maulvi Nuruddinra chose the topic of "Islam compared with other religions." The same evening Huzoorra made his journey back to Qadian.
31 July 1920: Hazrat Musleh-e-Maudra travelled to the hillside city of Dharamshala, nowadays located in the Indian state of Himachal Pradesh. Surrounded by cedar forests on the edge of the Himalayas, Huzoorra stayed there until 27 September. During his stay, Huzoorra composed his famous, heart-rending and energising poem, "Naun-e-halan-e-Jamaat […]", the English rendering of which has been given in this issue of Al Hakam.
Huzoorra explained every verse of the poem. Even before composing the poem, Huzoorra explained the background of this poem in his writings.
31 July 1928: Hazrat Syeda Sara Begumra, noble wife of Hazrat Musleh-e-Maudra, passed the examination of adeeb (Urdu literature course). She stood first amongst the female candidates from her whole province. In addition to her hard work and effort, Hazrat Khalifatul Masih II'sra interest in women's education was also involved in this success.
31 July 1978: Hazrat Khalifatul Masih IIIrh arrived in Gothenburg from Stockholm. Huzoorrh stayed there until 3 August and then left for Copenhagen. During his stay in Stockholm, on the morning of 29 July, the Society of Religious Forum for Inter-dialogue Between Religions' president and four members came to meet with Huzoorrh and had a discussion with him that lasted for about an hour.
1 August 1908: Hazrat Sheikh Ghulam Ahmadra was appointed and sent as a preacher to various places to spread the message of Islam Ahmadiyyat. It should be remembered that Hazrat Sheikh Ghulam Ahmadra had made a vow for the propagation of Islam in the life of the Promised Messiahas. He planned a trip from Amritsar to Hyderabad. During his journey, Hazrat Nawab Muhammad Ali Khanra bore the expenses of his house.
Approving this journey, Hazrat Khalifatul Masih Ira instructed:
"One should mostly go to small villages rather than big cities and travel a little – two or three miles a day […] – meaning that the proclamations of 'Allahu Akbar' and 'La ilaha illallah' should reach the people of the village."
1 August 1931: Hazrat Musleh-e-Maudra had a meeting with the viceroy of India, Lord Willingdon, Major Freeman Freeman-Thomas, 1st Marquess of Willingdon.
Hazrat Musleh-e-Maudra had great interest and sympathy for the land of Kashmir and Kashmiri Muslims. During this meeting in Shimla, Huzoorra appointed Hazrat Maulvi Abdur Rahim Dardra as the spokesperson and presented the case of the people of Kashmir to the viceroy of India.
1 August 1980: On this date, Hazrat Khalifatul Masih IIIrh inaugurated the first-ever mosque of Norway, Baitun Noor Mosque, along with the mission house. This was Europe's eighth and Scandinavia's third mosque. Prior to the inauguration, a lengthy press conference was held on the same day. The inauguration took place after the Friday prayer. Huzoorrh said that the mosque was Allah's house and it was open for anyone who wished to come and worship the One God.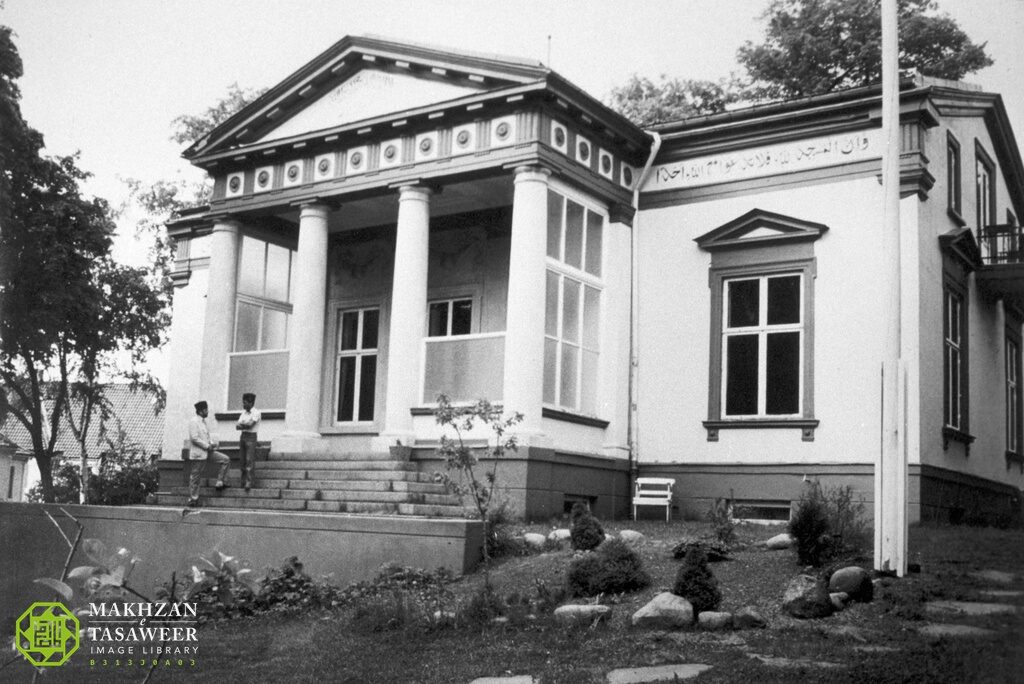 2 August 1913: Hazrat Khalifatul Masih I'sra son, Abdul Hayy Sahib's wedding ceremony took place. Regarding his son's residence, Huzoorra instructed the construction workers that it should be built facing the Baitullah in Mecca. Huzoorra wished that his progeny should always remain punctual and regular in their prayers and worship.
This daughter-in-law of Huzoorra was the daughter of Hazrat Maulvi Syed Sarwar Shahra. Hazrat Khalifatul Masih Ira gifted his son and daughter-in-law with a copy of the Holy Quran, Sahih al-Bukhari and some other books.
2 August 1952: An organisation based in Baltimore, USA planned to celebrate 6 August as Peace Day. Its secretary requested Hazrat Musleh-e-Maudra to make special prayers on this day. Huzoorra instructed his Jamaat to observe this specific day as Peace Day and inculcate the importance of peace through sermons. Moreover, Huzoorra had Surah al-Fatihah translated into English and sent to the above-mentioned organisation's management.
Read Huzoor's letter bearing this prayer at: Al Hakam, 19 February 2021, www.alhakam.org/hazrat-musleh-e-mauds-letter-to-international-world-peace-day-company-on-how-to-truly-establish-world-peace/
2 August 1976: The Dayton Daily News interviewed Hazrat Khalifatul Masih IIIrh. Huzoorrh later addressed a press conference as well. During the meetings and the press conferences, a common question that was asked was how Huzoorrh would spread Islam and convert the Americans to Islam. For this, Huzoorrh always answered that he would try to win the hearts of people. Huzoorrh reached Dayton from Washington on 30 July. The City Commissioner welcomed him and presented the city's key. Huzoor'srh arrival in Dayton was especially a source of happiness for the local new Muslims. Many non-Muslims also had the opportunity to meet Huzoorrh.
3 August 1917: Hazrat Musleh-e-Maudra sent a delegation of Ahmadi missionaries and devotees to Mumbai. This team spent more than two months discharging their assigned duties and remained occupied in discussions with people of different faiths.
The delegation included Hazrat Mirza Bashir Ahmad MAra, Hazrat Mir Muhammad Ishaqra, Hazrat Sheikh Yaqub Ali Irfanira and Hazrat Maulvi Muhammad Ismailra Fazil Hilalpuri. Huzoorra gave them 31 instructions and despite the rain, he went outside Qadian to see the delegation off. The delegation remained occupied in the propagation of Islam for around two to two-and-a-half months. They preached among different sects of Muslims through announcements, lectures and duroos. Despite the opposition, the overall impact was very good. Hazrat Mirza Bashir Ahmad MAra wrote two tracts in Mumbai.
4 August 1934: On the instruction of Hazrat Musleh-e-Maudra, a twice-weekly newspaper was launched from Srinagar called Islah. It was to spread the voice of the oppressed people of the Kashmir valley and safeguard their due civil rights.
This newspaper was published from August 1934 to 1947. During these 13 years, this newspaper served for strengthening the unity and reformation of the Muslims, conveying their political and social demands to the government, guiding them at every step, and establishing the concept of "Muslim Kashmir" for shedding light on their needs. It accomplished these tasks with such bravery and fearlessness that the Kashmir government blacklisted this newspaper.
4 August 1955: Hazrat Musleh-e-Maudra was in London. On this day, a delegation from Nigeria had an audience with him. Huzoorra graciously accepted their request and granted his stick to the Nigeria Jamaat as a source of blessings.
This delegation included Abdul Ghafur Kuku, Vice President Jamaat-e-Ahmadiyya Nigeria and Naseem Saifi Sahib, Missionary of West Africa and editor of the newspaper, The Truth.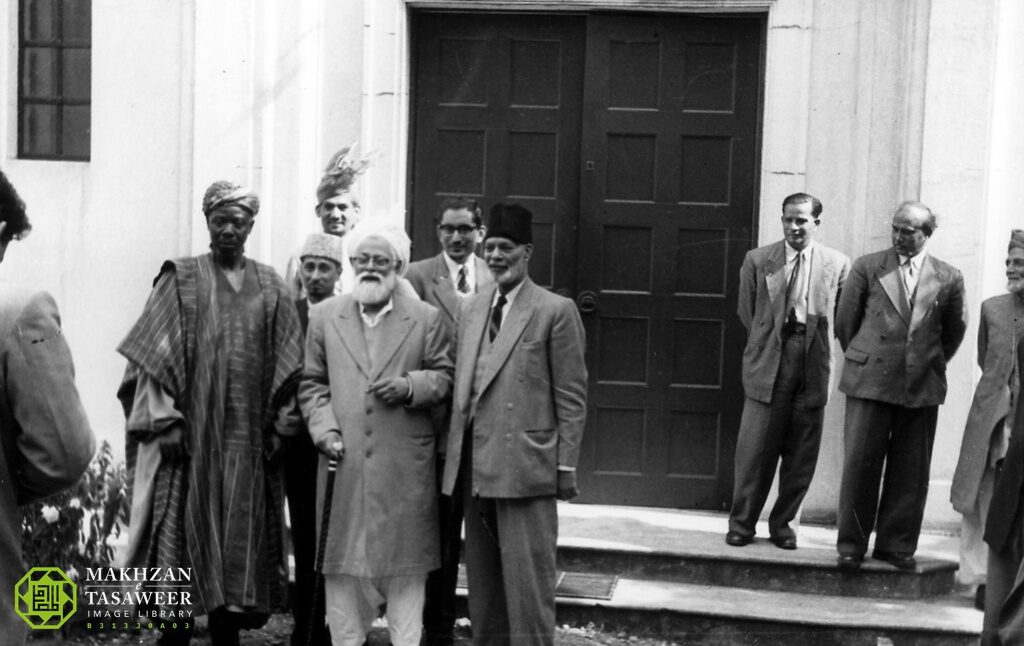 Naseem Saifi Sahib presented a letter to Huzoorra from Jamaat Nigeria which said that Jamaat Nigeria was presenting Huzoorra a staff crafted and made in Nigeria as a gesture of love and faithfulness. The letter further requested Huzoorra to grant them his personal staff as a tabarruk (source of blessings) so that it could be kept and preserved in Nigeria, as a gesture of love.
Huzoorra graciously accepted their request and granted his staff to the Nigeria Jamaat.
There is a photo of this mulaqat also, which was published in the monthly Khalid of Rabwah in May 1955. In the photo, alongside Huzoorra, Abdul Ghafur Kuku is also present.
Huzoor'sra blessed staff is still present in the Ahmadiyya mission house of Lagos.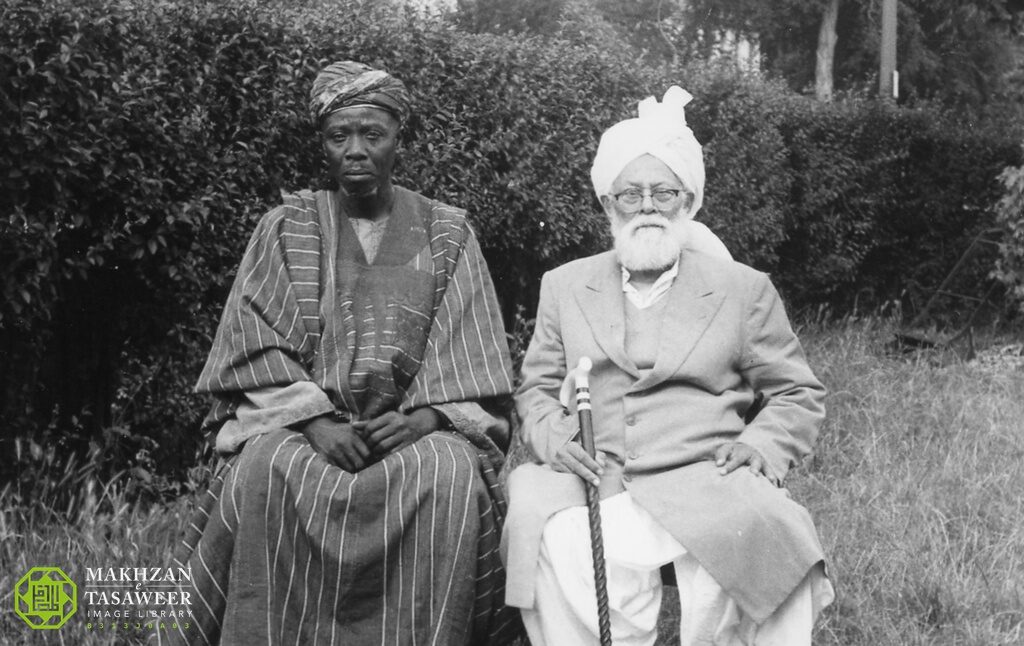 5 August 1955: The editor of the magazine, Eastern World had an audience with Hazrat Musleh-e-Maudra. On the same day, some students from Zanzibar, Africa had the opportunity to see Huzoorra and spend time in his company.