Last Updated on 19th June 2021
4 June 1944: Hazrat Musleh-e-Maudra presided over the formal inaugural ceremony of the Talim-ul-Islam College in Qadian. On 2 June, Punjab University informed the Jamaat officials, via telegram, that the government had permitted the establishment of the college. In its first year, 80 students were enrolled.
The inauguration ceremony was held at 7:30 pm in the spacious hall of Talim-ul-Islam College. After a recitation of the Holy Quran and recital of nazm, Hazrat Malik Ghulam Farid MAra, who served as the college's secretary, gave a detailed report about its establishment. Then, Hazrat Hafiz Mirza Nasir Ahmadrh, who served as the principal of this college, briefly explained some important details.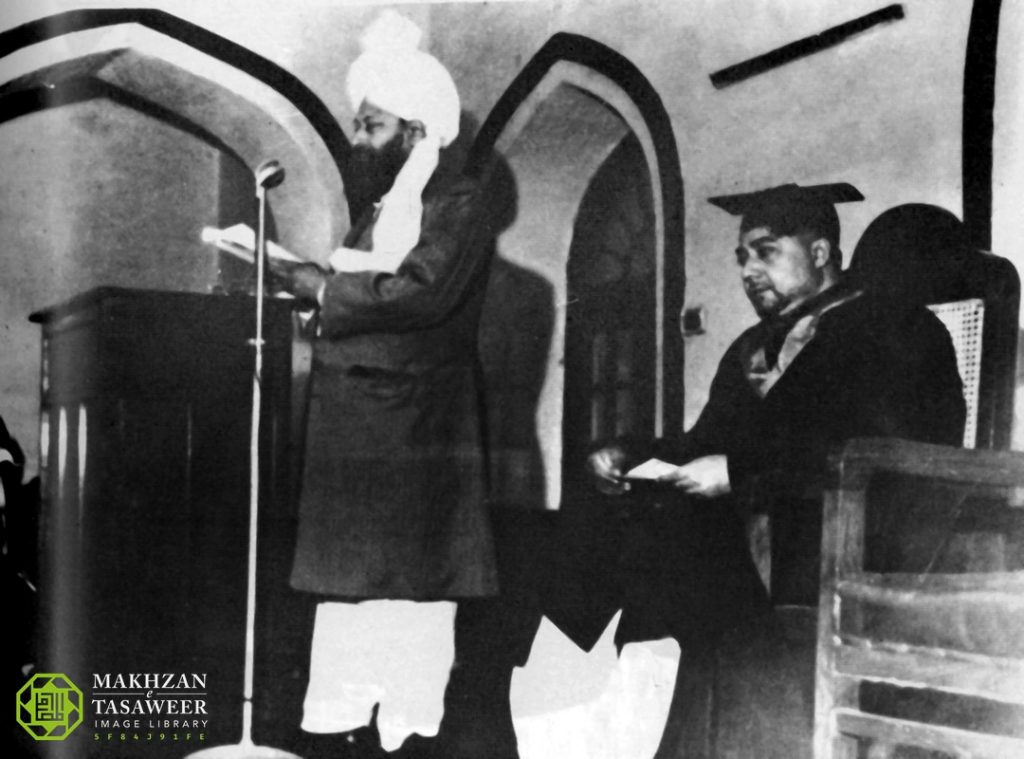 Following this, after reciting the Tashahud, Ta'awuz and Surah al-Fatihah, Hazrat Khalifatul Masih IIra outlined the purpose of establishing the college and gave valuable and important instructions to the professors and students.
In his opening speech, Huzoorra announced the establishment of Fazl-e-Umar Research Institute and stated that its supervision was given to Chaudhry Abdul Ahad Sahib. It should be noted that in that time, there were several research institutes in Bengal, Allahabad and Delhi etc., which were operating either under the government's expenses, Hindus or through the budget of various universities. However, there was no institution for the hundreds of millions of Muslims living in the whole country. Hazrat Musleh-e-Maudra always had an earnest desire for such an institute. Then, at last, by the grace of Allah the Almighty, the means of its establishment were arranged and thus, it was the first Muslim research institute established to combat the growing wave of Western philosophy.
4 June 1955: Hazrat Musleh-e-Maudra was in Europe. Some glimpses of his activities recorded are as follows:
On 4 June, Huzoorra inspected the mission house of Zurich. On 5 June, Huzoorra delivered a speech in English during a tea party in Zurich. On 8 June, an interview of Huzoorra was televised by a Swiss television channel in English. On the same day, a Yugoslavian man entered the fold of the Jamaat. On 10 June, Huzoorra went to southern Switzerland's city of Lugano.
On 11 June, Huzoorra reached Italy's port, the city of Venice. On 14 June, Huzoorra was in Austria. On 15 June, Huzoorra was in Nuremberg, Germany. On 17 June, Huzoorra was in The Hague; his stay in the Netherlands is reported between 19 to 24 June.
On 25 June, Huzoorra was in Hamburg, where a famous journalist conducted his interview for his newspaper. On 26 June, an Orientalist performed bai'at at the hand of Hazrat Musleh-e-Maudra – he was given the Muslim name of Zubair. Huzoorra addressed a reception in English in which he extended his desire to build a mosque in Germany.
On 27 June, Huzoorra received some government officials. Later, on the same day, Huzoorra attended a gathering arranged by locals and delivered a speech in English for half an hour. Many newspapers covered the above-mentioned events. Then, on 29 June, Hazrat Musleh-e-Maudra, once again, arrived at The Netherlands.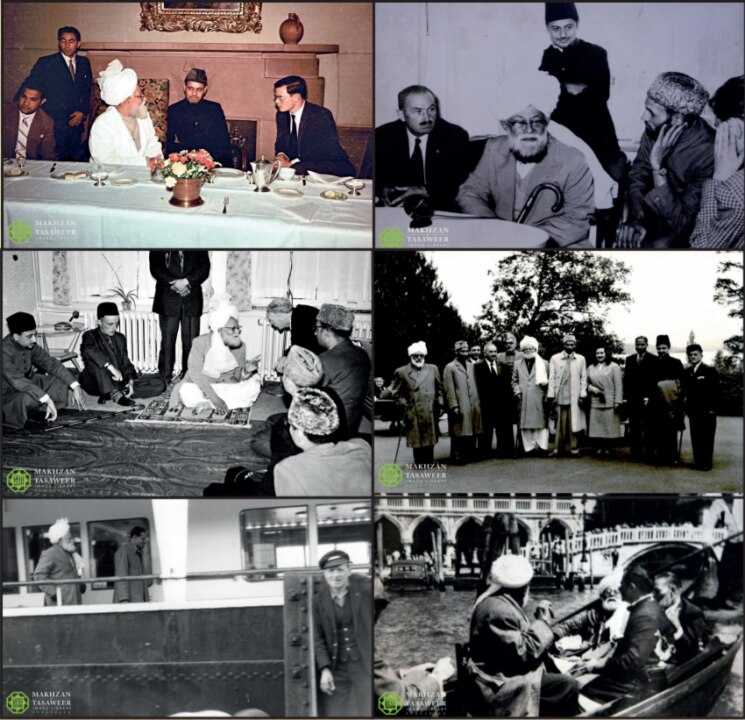 5 June 1929: Hazrat Musleh-e-Maudra was in Kashmir. His stay lasted till 30 September. During this stay, he invited the locals to increase their moral, intellectual and spiritual levels to excel in the future.
Apart from his family and children, the following people accompanied Huzoorra during this journey: Hazrat Maulvi Muhammad Ismail Halalpurira, Hazrat Maulvi Abdur Rahim Dardra, Hazrat Dr Hashmatullah Khanra, Maulvi Qamaruddin Sahib. During this trip, Huzoorra attended a Jalsa in Yaripora where 64 people took the oath of allegiance.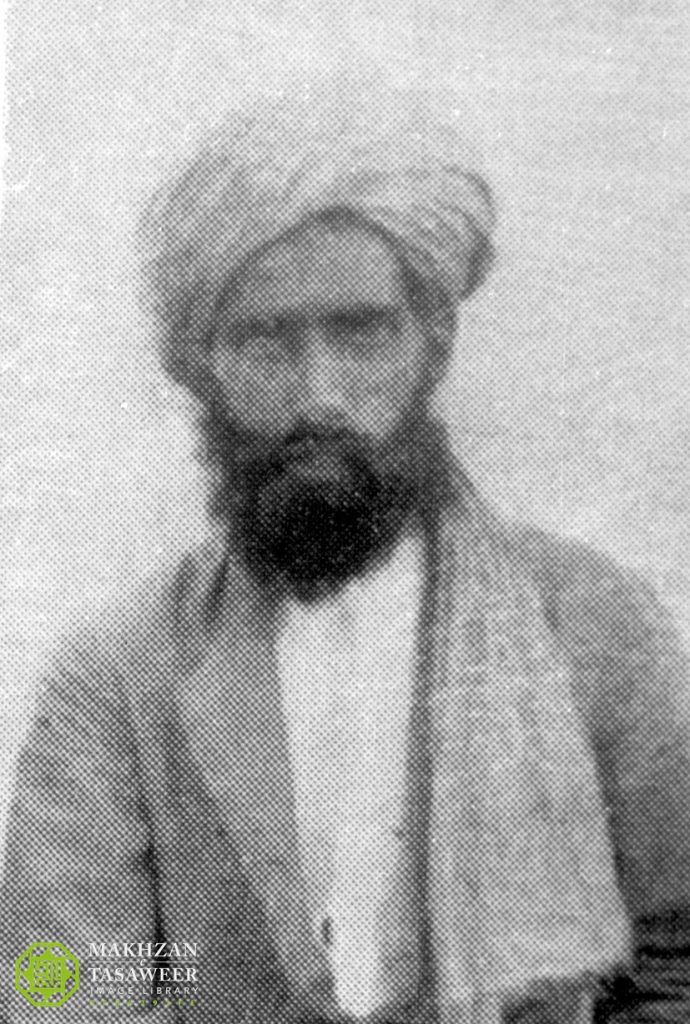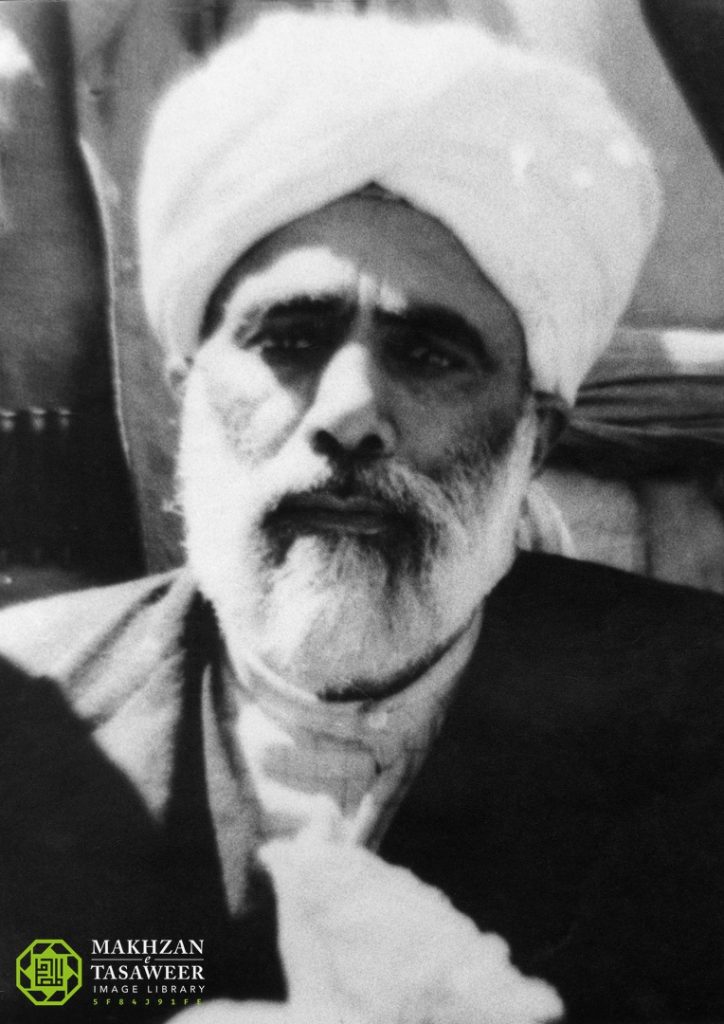 During this trip, Huzoorra also went to ask about the wellbeing of Khawaja Kamaluddin Sahib. Khawaja Kamaluddin Sahib was residing in a tent on a height of 500 feet from Srinagar ahead of Nishat Bagh. Huzoorra stayed with him for an hour.
While mentioning this incident, Huzoorra stated that he had gone to meet with him and asked about his wellbeing to fulfil the Islamic injunction. According to the situation and Khawaja Kamaluddin Sahib's health, Huzoorra said that the discussion mainly revolved around his illness.
5 June 1931: Upon the completion of 40 years since the publication of the Promised Messiah'sas book, Fath-e-Islam (Victory of Islam) Hazrat Musleh-e-Maudra emphasised that every member of the Jamaat should strive to become regular in Tahajjud prayer and endeavour to propagate the message of Islam.
In his Friday sermon, Hazrat Musleh-e-Maudra expressed his gratitude towards Allah the Almighty for His extraordinary support and said that the Jamaat should celebrate the 40-year anniversary of the Jamaat. Huzoorra said that when man does not express gratitude for a blessing, that blessing is taken away. Huzoorra stated that despite the efforts of enemies, the Jamaat has continued to prosper.
6 June 1935: The Imam of Fazl Mosque, London, Hazrat Maulvi Abdur Rahim Dardra launched The Muslim Times from London.
It should be noted that at that time, there were more than 400 multinational newspapers in London alone, and a large part of the world was under the influence of their writings. However, not a single Muslim newspaper was published in England. Despite financial difficulties, the London Mission began publishing this fortnightly newspaper, The Muslim Times, to present an Islamic point of view on various matters to the Western world.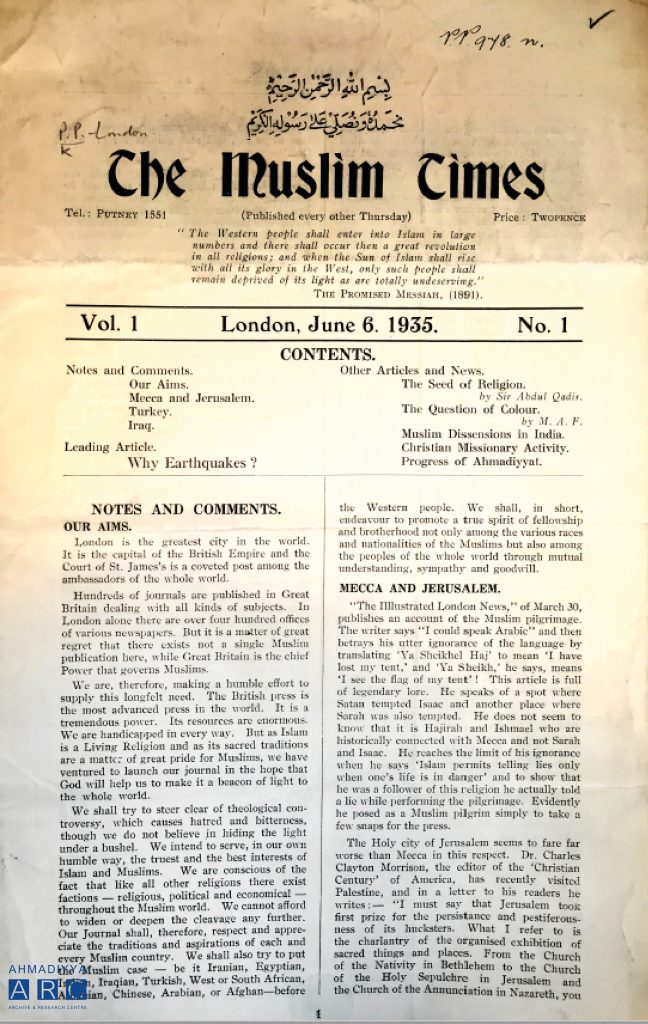 7 June 1915: The Promised Messiah'sas youngest daughter, Hazrat Nawab Amatul Hafeez Begum'sra nikah with Hazrat Nawab Muhammad Abdullah Khanra, son of Hazrat Nawab Muhammad Ali Khanra of Malerkotla, was announced. Hazrat Maulvi Ghulam Rasul Rajekira announced this nikah in Masjid Aqsa, Qadian. The dowry was 15,000 rupees.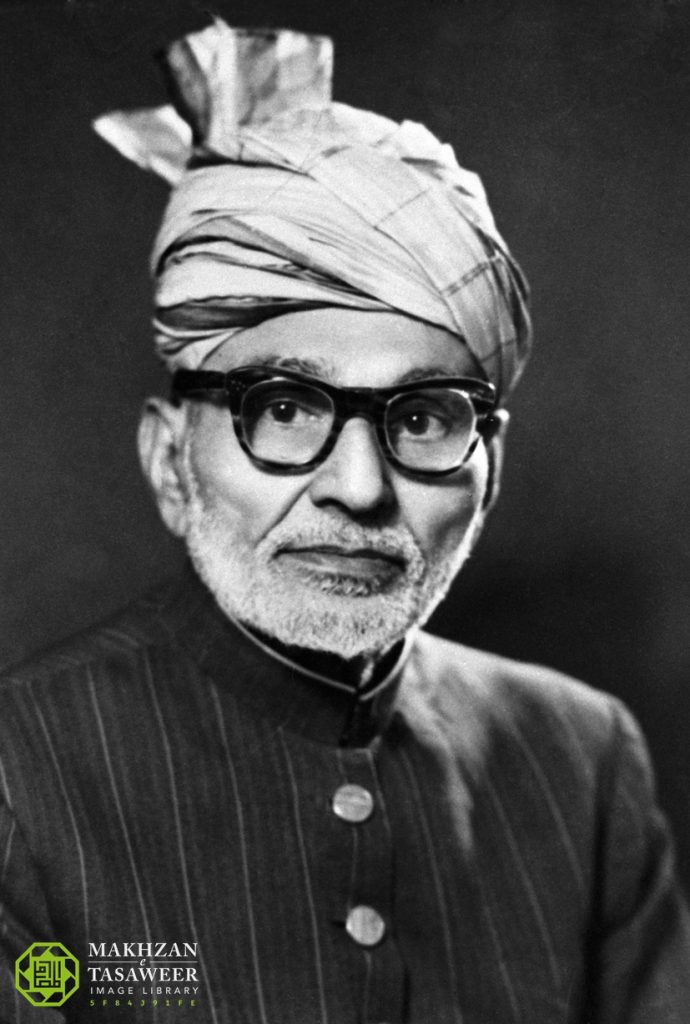 Hazrat Maulvi Ghulam Rasul Rajekira was called from Lahore to announce the nikah. The nikah was announced at seven o'clock in the evening. Hazrat Ummul Momineen, Amma Janra, had a dream about the blessings of this marriage during the time of the Promised Messiahas.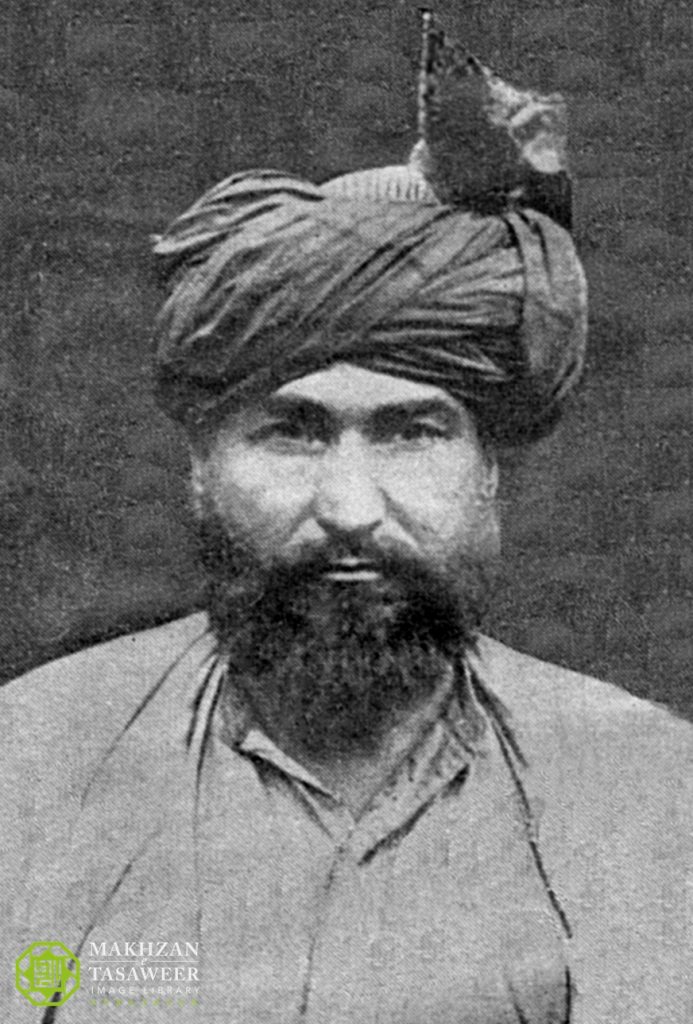 Hazrat Nawab Amatul Hafeez Begumra lived a long life and passed away in Rabwah on 6 May 1987. She was blessed with the following children:
Tayyaba Amina Begum Sahiba (Born 18 March 1919)
Nawab Mian Abbas Ahmad Khan Sahib (Born 2 June 1920)
Tahira Begum Sahiba (Born 3 June 1921)
Zakia Begum Sahiba (Born 23 November 1923)
Qudsia Begum Sahiba (Born 20 June 1927)
Shahida Begum Sahiba (Born 31 October 1934)
Mian Shahid Ahmad Khan Sahib (Born 10 October 1935)
Fauzia Begum Sahiba (Born 22 November 1941)
Mian Mustafa Ahmad Khan Sahib (Born 10 July 1943)
8 June 1970: Hazrat Khalifatul Masih IIIrh returned to Rabwah after his tour of West Africa and Europe. He left Karachi for Lahore at 8:15 am and landed at Lahore Airport at 9:35 am. Then, he left Lahore for Rabwah at 10:15 am. On the way to Rabwah, he stayed in Sheikhupura and reached Rabwah at 1:45 pm.
Al Fazl published a special issue about this successful tour. Moreover, Khalid magazine of Khuddam-ul-Ahmadiyya Markaziyya and Majlis Khuddam-ul-Ahmadiyya Karachi published special issues. Likewise, Majlis Nusrat Jehan Tahrik-e-Jadid published a booklet titled Africa Speaks.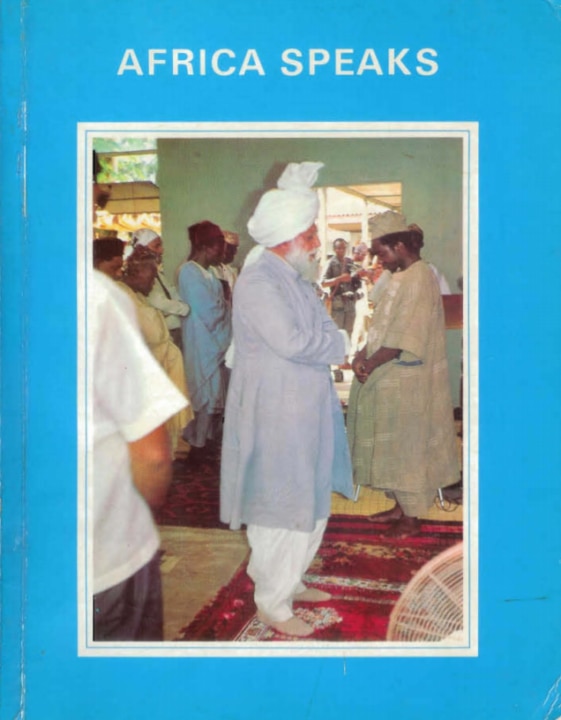 9 June 1921: Hazrat Dr Muhammad Ismailra of Goryani passed away. He was among the blessed companions who accepted the Promised Messiahas. He was buried in Bahishti Maqbarah Qadian. On the morning of his demise, Hazrat Musleh-e-Maudra had seen a dream about his demise.
Hazrat Dr Muhammad Ismailra of Goryani accepted Islam Ahmadiyyat after studying the Promised Messiah's book, Aina-e-Kamalat-e-Islam.
During his stay in Africa, he worked hard to develop and propagate the message of the Jamaat. During his military service, he visited the ports of Mombasa and surrounding areas and was very skilled in preaching the teachings of Islam.
He returned to India in 1898. After arriving in India, he was assigned official duties in district Jalandhar and Hoshiarpur during the plague epidemic. For the same purpose, he was also appointed in district Gurdaspur. When the Promised Messiahas would go to Gurdaspur for court cases, he would stay at his house.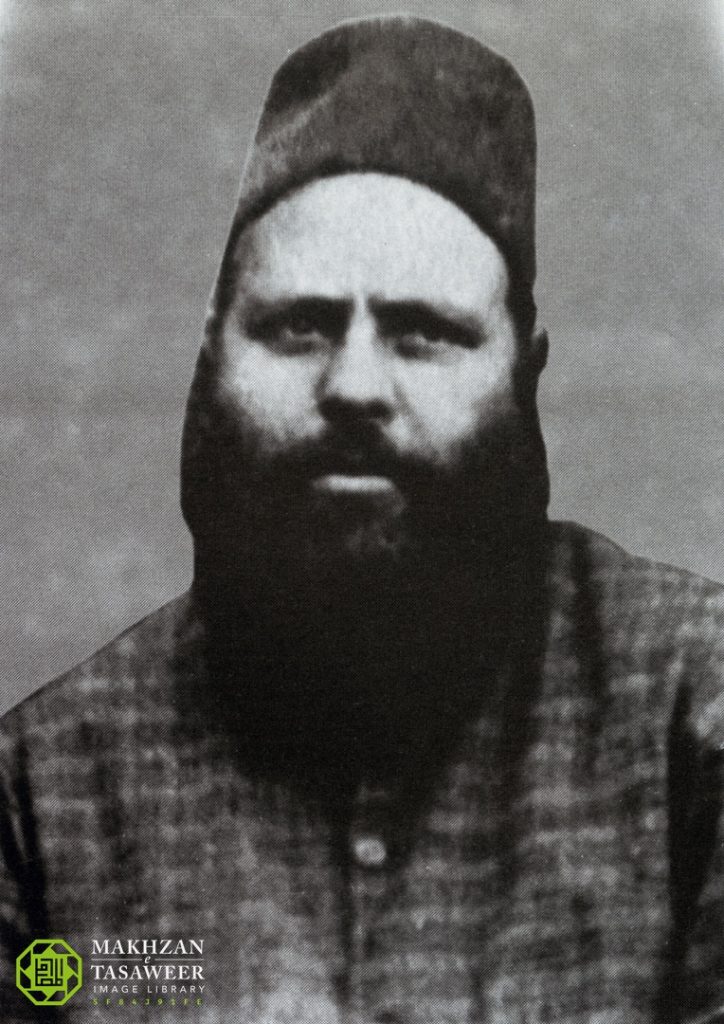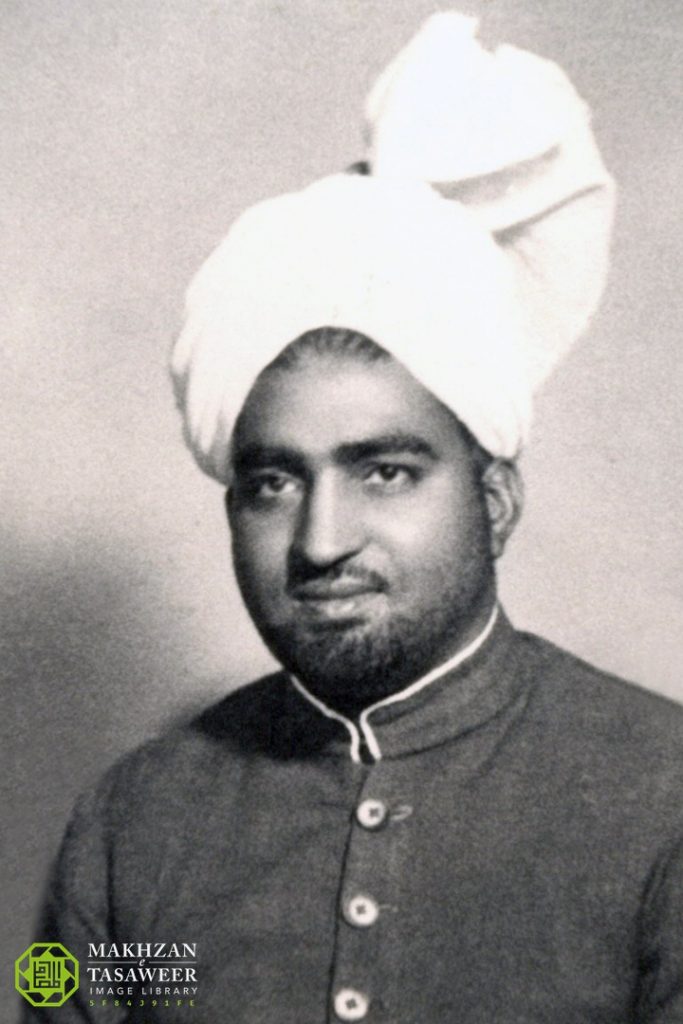 10 June 1946: Hazrat Maulana Karam Ilahi Zafar and Maulana Muhammad Ishaq Saqi Sahib reached Madrid with the aim of establishing the Ahmadiyya Mission in Spain. Keeping in mind the historic and glorious past of Muslims in this part of the earth, their humble entrance in Spain was an emotional and faith-inspiring episode.
These missionaries had been living in London for the past six months – before leaving for Spain – and left London on 3 June after completing the necessary process to enter Spain.
Hazrat Musleh-e-Maudra delivered a speech in Masjid Mubarak Qadian upon receiving news that the missionaries had reached Spain. Huzoorra said that ever since he had read about Islam's history in Spain, he had desired that Allah the Almighty enabled him to revive the glory of Islam in Spain once again. Huzoorra said that he had first sent Malik Muhammad Sharif Sahib to Spain. However, after some time, a war erupted there. Huzoorra further stated that by the grace of God Almighty, the Jamaat's missionaries had reached the capital of Spain, Madrid. However, Huzoorra added that two missionaries were not enough for Spain's vast land.