Romaan Basit, Ahmadiyya Archive & Research Centre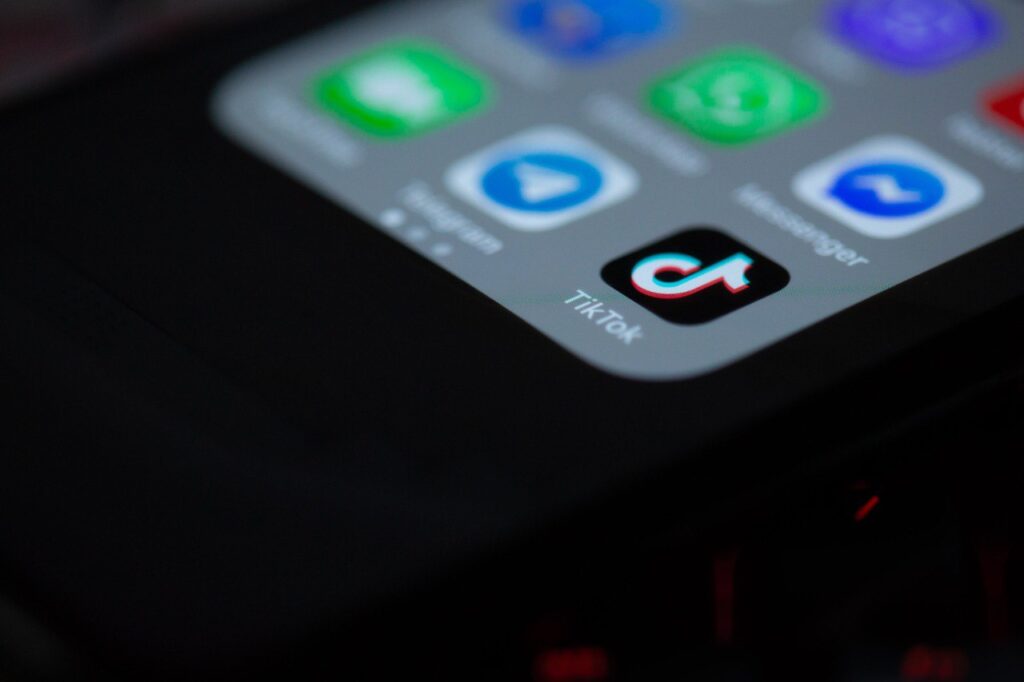 TikTok has now become the single most popular source of news for teenagers in the UK, as uncovered by an Ofcom research.
Traditional news platforms find themselves in the rearview mirror as a rising number of teens now rely on TikTok for their daily news fix. The media regulator found that a significant 28% of 12 to 15-year-olds utilise the app to stay updated on current affairs, surpassing all other platforms. YouTube and Instagram closely follow, with 25% usage each. (www.ofcom.org.uk/__data/assets/pdf_file/0024/264651/news-consumption-2023.pdf)
So, is this a cause for concern? That TikTok, which "has often been seen as a platform for lighter topics", is now a go-to for the latest headlines? Nic Newman, a senior research associate at the Reuters Institute for the Study of Journalism, continued to observe:
"Until recently, the network had a reputation built almost exclusively on fast-moving, funny, or musical memes, but stories such as Black Lives Matter, the Covid-19 pandemic, and the war in Ukraine have helped make news a much bigger part of the mix." (https://reutersinstitute.politics.ox.ac.uk/how-publishers-are-learning-create-and-distribute-news-tiktok)
The findings of this research set off alarm bells for many due to the app's reliability being under consistent scrutiny. Qualitative studies of younger consumers show that many worry about the potential for misinformation on the app (https://reutersinstitute.politics.ox.ac.uk/news/kaleidoscope-tracking-young-peoples-relationships-news). And now, with the rise of deepfake, it is becoming increasingly difficult to differentiate fact from fiction.
A piece in The New York Times stated that "misleading edits, fake news stories, and deepfake images of politicians are starting to warp reality on the popular video platform." This came after a screenshot of a non-existent CNN story about climate change was circulated; one video was edited to imply White House press secretary, Karine Jean-Pierre, ignored a question from a Fox News reporter; and even deepfakes of President Biden singing "Baby Shark" instead of the national anthem!
Tiffany Hsu, a reporter on the technology team for The New York Times, hits the nail on the head: "The danger of manipulated media lies in the way it risks further damaging the ability of many social media users to depend on concepts like truth and proof. […] Extended exposure to manipulated media can intensify polarization and whittle down viewers' ability and willingness to distinguish truth from fiction." (www.nytimes.com/2022/11/04/technology/tiktok-deepfakes-disinformation.html)
What must be said, however, is that TikTok, much like any other social media platform, isn't entirely negative by nature. The problem stems from its exploitation by those who spread false stories and foster negativity. The line between real and fake is becoming increasingly blurred, prompting the question: How can we address this?
There is a clear principle in Islam when it comes to any sort of news: thorough verification and confirmation of its accuracy (Surah al-Hujurat, Ch.49: V:7). When we meticulously examine the news source, its credibility, or lack thereof, very quickly becomes apparent. It is upon this principle that the hadith literature stands, subjecting both narration and the narrator to stringent inspection.
This acts as a shield against fake news. Each time we see a news article, we must think to ourselves: Who wrote this? How reliable is the source? If we started doing this instead of merely accepting a screenshot, audio clip, or news report at face value, fake news would not be such a pandemic – or infodemic.
The Cambridge Dictionary defines an infodemic as "A situation in which a lot of false information is being spread in a way that is harmful". With Covid-19 still not over, the words of WHO director-general Tedros Adhanom Ghebreyesus still stand true today: "We are not just fighting an epidemic, we are fighting an infodemic."
In a study published in The Psychology of Learning and Motivation, researchers advise that the "source" of any information should always be researched. For example, if a chef gives advice on cancer, we should immediately realise this is outside his area of expertise. In this way, when the original source of any information is uncovered, the truth will often follow. (The Psychology of Learning and Motivation, Volume 71)
This is a clear example of the Islamic principle in motion. Researchers are reaching conclusions that Islam drew centuries ago.