Ata Ul Hayee Sohail, Mohtamim Ishaat MKA Bulgaria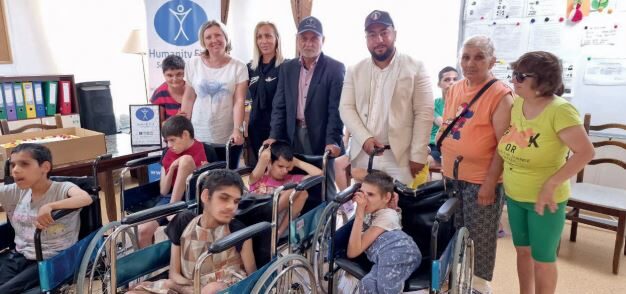 With the support of Humanity First, Jamaat-e-Ahmadiyya Bulgaria had the opportunity to donate hygiene products and food on 7 July 2022 to the Centre for Accommodation for Children with Disabilities and Protected Housing for Adults with Mental Disabilities in Bulgaria, Valkovo village, Sandanski municipality.
Doors to new friendships were opened and new contacts were established. For example, we met the mayor of this village, Mr Anton Khandzhiyski, who thanked us for the attention and help we provided at the social care home. As a sign of gratitude to us, he personally attended and distributed packages of meat directly to people's houses with us in the village.
All employees in the social centre expressed gratitude and desire for more frequent events of such nature.
The social housing director, Lyubka Spanevikova expressed her thanks with the following words:
"The management, staff and users of the residential care social services […] Valkovo village, Sandanski municipality, express sincere thanks to you for the fact that in exceptional times of trials, difficulties and challenges, you did not forget the people in unequal positions. Thank you for the efforts you made to support people with disabilities, both materially and morally. With respect and appreciation for the efforts you make, we wish you health, strength, prosperity and countless successes."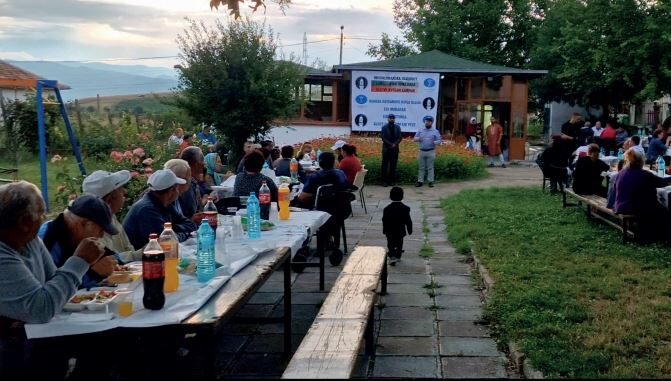 On the occasion of Eid-ul-Adha, in collaboration with Humanity First, Jamaat-e-Ahmadiyya Bulgaria fed thousands of families by distributing meat to the homes of vulnerable people and families in some of the most isolated and poor areas of Bulgaria such as Sandanski, Mikrevo, Valkovo, Yavornitsa, Dzhigurovo and Blagoevgrad.
We also distributed meat to Ukrainian refugees, pensioners, orphans, widows, disabled people, and social services in various municipalities, and also personally distributed ready-made food to homes, hospitals, emergency departments and fire stations.
Volunteers from Ukraine participated in the preparation of the food and volunteers from the local region worked tirelessly for hours in serving and delivering the food.
We also organised a dinner for over 300 people in the village of Dzhigurovo.
The people were delighted and expressed their gratitude for this service.