Awwab Saad Hayat, Al Hakam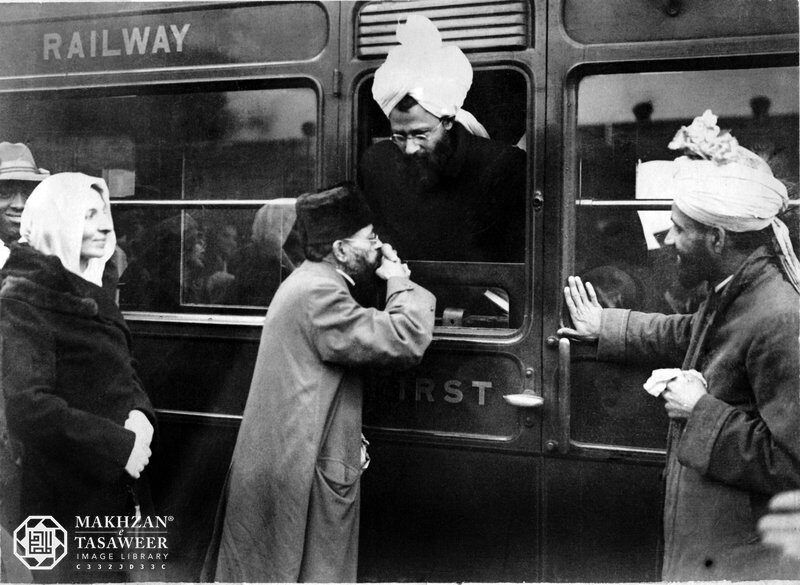 Chaudhry Zahoor Ahmad Bajwa Sahib was a devoted servant of Khilafat-e-Ahmadiyya. He dedicated his life to the service of faith at the age of 25 before which he worked as a government employee. He remained grateful all his life for being blessed with the opportunity to dedicate his life to the service of Islam.
Chaudhry Zahoor Ahmad Bajwa Sahib also served in England as the imam of the Fazl Mosque, London. Alluding to this period of his life, his son, Zaheer Ahmad Bajwa Sahib, once narrated that when one wonders as to the conditions the early missionaries performed their duties in, one is surprised by their sacrifices. He said that a friend, Bashir Lutfur Rahman Sahib, told him that he was studying at the Naval Academy near London in 1952. On the instructions of his father, he was told to visit Masjid Fazl for ten days during his vacation, where Zaheer Ahmad Bajwa Sahib's father, Chaudhry Zahoor Ahmad Bajwa Sahib, was the imam of the mosque at that time. Bashir Lutfur Rahman Sahib states that on the day of his arrival, he was running late and decided to have his dinner on the way to the Fazl Mosque. As he arrived, Chaudhry Zahoor Ahmad Bajwa Sahib prepared a room for him to sleep and rest in. He told him that in the next room, they performed Fajr prayer at such hours. After a while, Chaudhry Zahoor Ahmad Bajwa Sahib brought a cup of coffee, saying that it was very cold, so he should drink it. Then, Chaudhry Zahoor Ahmad Bajwa Sahib came and said that since he had an extra blanket, and because it was very cold, he gave Bashir Lutfur Rahman Sahib an extra blanket to stay warm. Bashir Lutfur Rahman Sahib said that as it was very cold and there was no arrangement for any kind of heating, he could not sleep the whole night. In the morning, the first train left at 6am, and the time for Fajr prayer was at 6:45. Bashir Lutfur Rahman Sahib wrote a letter to Imam Sahib and left it saying that it was so cold that it was not possible for him to stay the remaining days. He wrote that he was going back on the first train in the morning. He was surprised that Chaudhry Zahoor Ahmad Bajwa Sahib was performing his duties under such conditions. (Daily Al Fazl, Rabwah, 13 May 2013)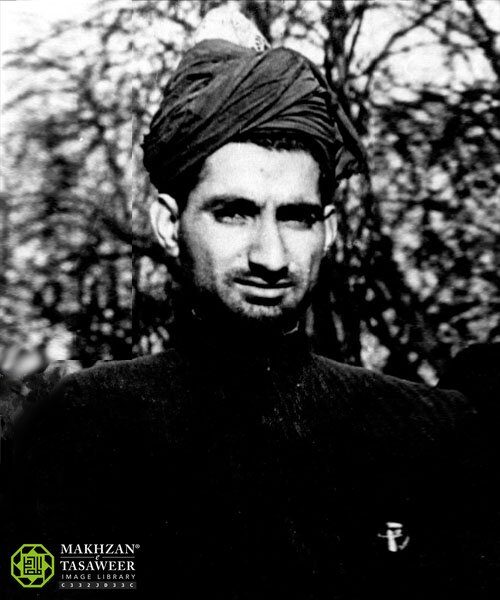 It should be remembered that the Promised Messiahas had a great desire for the propagation of Islam in Europe and the acceptance of the people living in the West. On one occasion, while listening to the news of the success of a debate some of his companions partook in, he smiled and said, "I thought that they had come with the news that people of Europe had become Muslim." (Seerat-ul-Mahdi, Vol. 1, p. 273)
In 1894, the Promised Messiahas strongly encouraged the spread of Islam in Europe and encouraged Muslims to stand up and propagate the teachings of the Holy Quran. (Nur-ul-Haq II, Ruhani Khazain, Vol. 8, pp. 344-348)Huzooras said that there were hearts among the English people who were waiting to be enlightened by the beautiful teaching of Islam. (Ibid)
Hazrat Ahmadas encouraged the Muslims to guide the lost. He said that there was no doubt that this age needed the weapons of argument and evidence; there was no need, he said, for arrows, bows and spears. Huzooras added that it was not possible for one to win the hearts of people without establishing love and removing doubts. (Ibid)
Huzooras further said to appoint some men from among the scholars to become preachers and go to English-speaking countries and preach the message of Islam. There was no doubt that it was the duty of the scholars to enlighten people about the message of Islam. (Ibid)
To spread the message of the true Islam to the corners of western countries, Hazrat Musleh-e-Maudra established a mission house in England and started sending missionaries to propagate the message of Islam. When the system of propagating Islam became somewhat established, in 1924, Huzoorra went on a long and difficult journey to Europe to closely study the detailed conditions and problems of these countries and to meet people of every class. After consultation with companions, Huzoorra suggested a permanent scheme and a complete system of the propagation of Islam be established. (Tarikh-e-Ahmadiyyat, Vol. 11, p. 6) This auspicious journey not only made the mission of spreading Islam in Europe more organised and accelerated than before, but its effects gradually spread from England to other countries in Europe. Later, under the Tahrik-e-Jadid scheme, resilient preachers of faith reached Spain, Hungary, Albania, and Yugoslavia in 1936, and Italy and Poland in 1937, and these regions of Europe directly converted to Islam through the efforts of the trained missionaries and the guidance of Hazrat Musleh-e-Maudra.
The mission to spread Islam under the Tahrik-e-Jadid scheme was still in its initial stages when the second global and terrible World War broke out in September 1939, which ended in August 1945. During this intervening period of six years, Hazrat Musleh-e-Maudra devoted his full attention to the training of the resilient preachers of Tahrik-e-Jadid, who had devoted their lives to the service of Islam.
As soon as the roads to foreign countries started to open after the war, Huzoorra sent a convoy of nine preachers from Qadian to England in December 1945. After receiving training in tabligh matters under the supervision of Hazrat Maulana Jalaluddin Shamsra, the then imam of the London Mosque, they immediately dispersed and established Ahmadiyya missions in France, Spain, Sicily, Switzerland, and Germany.
What difficulties did these missions face in the beginning? What means were used to initiate and continue their preaching activities? From various pages of the history of Ahmadiyyat, the extraordinary achievements made by the eternal sacrifices of the early preachers with the timely guidance of Khilafat shall continue to be mentioned in the future articles of this Al Hakam series ('Pioneer Missionaries').
As an example, to show a glimpse of the difficult journey of the early preachers, it is recorded that when the early preachers of France sent their first report to the service of Hazrat Musleh-e-Maudra, it was particularly concerning the national pride of the French and their biassed opinion regarding others. Huzoorra mentioned the difficulties of the early missionaries in France and said that he was well aware of the matters of the country about which the missionaries wrote in their report. Huzoorra said that he did not send the missionaries without the circumstances of France, nor were the missionaries unaware of the matters there. (Majlis-e-Irfan, 2 June 1946, Al Fazl, 4 June 1946, p. 5)
Huzoorra said a nation that wants to be successful must bear all kinds of hardships. The missionaries, Huzoorra said, have understood that they must be ready to bear difficulties for the sake of God Almighty. Huzoorra added that it was the duty of a real leader to tell his people that there would be difficulties in embarking on such a task. All kinds of hardships and difficulties would have to be endured by those who wanted to walk this path. Huzoorra said that our difficulties were just beginning. When a nation starts to develop and make rapid strides, it is more opposed and faces more difficulties to overcome. The infidels did not show as much malice during the life of the Holy Prophetsa in Mecca as they did during his life in Medina. (Ibid)