18 February 1922: Hazrat Sheikh Mahmud Ahmad Irfanira departed from Qadian for Egypt to establish the Ahmadiyya Muslim Jamaat's mission there. He was able to establish the mission within a year. He continued to work in Egypt until 1926. When he returned, he continued to offer his services and passed away in February 1944.
On the occasion of his departure from Qadian in 1922, Hazrat Musleh-e-Maudra provided guidance which can be read in Tarikh-e-Ahmadiyyat (Vol. 4, pp. 286-287).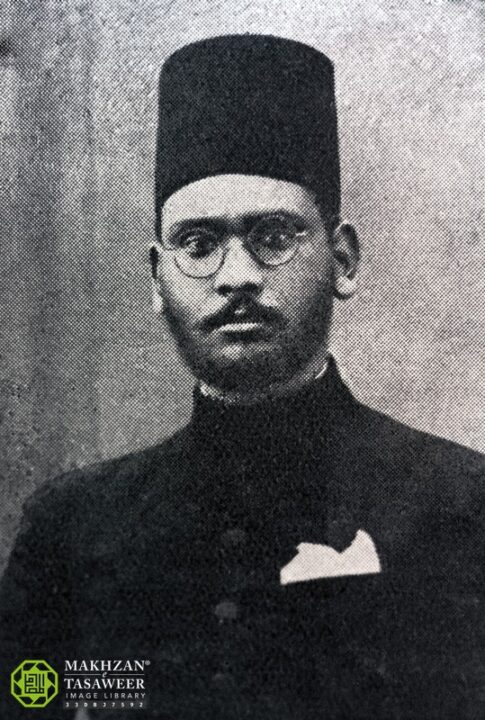 18 February 1973: Hazrat Khalifatul Masih IIIrh laid the foundation stone of a magnificent printing press building in Rabwah. On this occasion, Huzoorrh said:
"This is a huge project that is commencing today, albeit on a small scale."
Also on this day, the foundation stone of Masjid Mahdi, Rabwah was laid by Hazrat Maulana Abul Ata Jalandharira on the instruction of Hazrat Khalifatul Masih IIIrh. (Tarikh-e-Ahmadiyyat, Vol. 29, p. 432)
19 February 1952: An attempt was made on the life of Chaudhry Muhammad Hussain Sahib in Gambat, Sindh. He died on 22 February due to suffering severe injuries from the attack and thus, attained martyrdom. In those days the mischief and tumult of the Ahrar Movement against Ahmadiyyat was in full swing. (Friday Sermon, 7 May 1999)
19 February 1982: Chaudhry Maqbool Ahmad Sahib was martyred in Pano Aqil, Sindh, Pakistan. He performed bai'at in 1967. From then on, maulvis would harass him, threaten him and throw stones at his house at night. On this day, a masked man drew a dagger and struck him repeatedly. He was martyred on the spot.
After the martyrdom, non-Ahmadis threatened his wife by saying that if she left Ahmadiyyat, she would be left in peace; however, this sincere Ahmadi lady said that they could do whatever they desired and that she would never leave Ahmadiyyat. She remained safe from the enemies' harm. (Friday Sermon, 2 July 1999)
20 February 1919: Amir of Afghanistan, Habibullah Khan was assassinated while on a hunting trip in a scheduled mountain passage. He was killed while on a secluded mountain passage in the Laghman Province. He was the ruler of the country and it was under his orders when Hazrat Sahibzada Abdul Latif Shaheedra was martyred.
Just as this Amir of Kabul had pelted stones on the body of Hazrat Sahibzada Abdul Latif Shaheedra, so too did rebels later attack and rain stones on the tomb of Amir Habibullah. (Tarikh-e-Ahmadiyyat, Vol. 2, p. 337)
20 February 1944: A special "Jalsa Musleh-e-Maud" was arranged in Hoshiarpur, India, where Hazrat Musleh-e-Maudra delivered a powerful and insightful speech. The attendance of the meeting was about 2500. During the jalsa, 18 missionaries shared tabligh achievements in their respective countries. (Tarikh-e-Ahmadiyyat, Vol. 8, p. 580)
21 February 1921: A reception was held for Hazrat Musleh-e-Maud'sra marriage with Hazrat Syeda Maryam Begum Sahibara.
Hazrat Syed Sarwar Shahra performed the nikah in February 1921, for which a dowry of 1,000 rupees was set. A walima reception was arranged on 23 February 1921. This was the third marriage of Hazrat Musleh-e-Maudra. (Tarikh-e-Ahmadiyyat, Vol. 4, p. 277)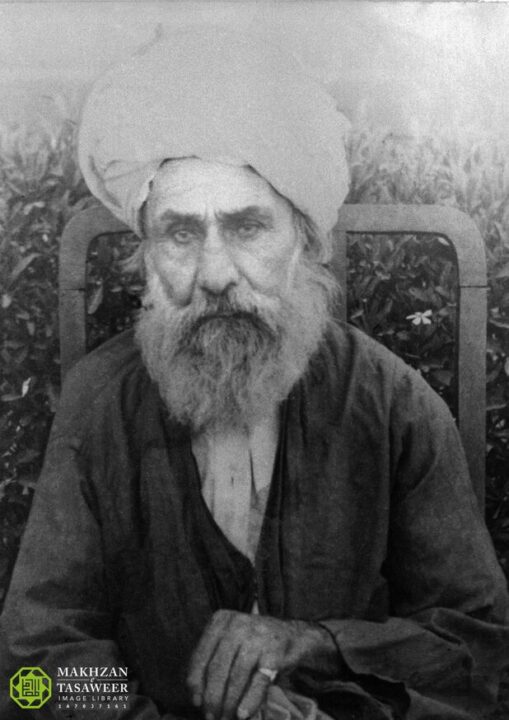 21 February 1936: The Jamaat's mission in Budapest, Hungary was established.
Chaudhry Haji Ahmad Khan Ayaz BA LLB left Qadian on 16 January and reached Budapest on this date, on the instruction of Hazrat Musleh-e-Maudra to establish the Ahmadiyya mission in Hungary. A day before his departure, Hazrat Musleh-e-Maudra wrote to Ayaz Sahib with his blessed pen:
"Assalamu alaikum wa rahmatullah. May Allah bless your work and grant you great success in the purpose for which you are going, meaning to preach [the message of Islam], and may He make you a means of spreading Islam Ahmadiyyat in the country. [May He] be your Protector and Helper. Amin.
"Humbly, Mirza Mahmud Ahmad. 15.1.1936". (Tarikh-e-Ahmadiyyat, Vol. 7, p. 291)
22 February 1917: The marriage of Hazrat Syeda Amatul Hafeez Begumra, the youngest daughter of the Promised Messiahas, took place with Hazrat Nawab Muhammad Abdullah Khanra. (Tarikh-e-Ahmadiyyat, Vol. 4, p. 175)
22 February 1920: Hazrat Musleh-e-Maudra delivered his famous lecture Sadaqat-e-Islam aur zara'i taraqi-e-Islam (The truth of Islam and the means of progress of Islam) about the truthfulness of Islam and the way to spread its teachings. This historic speech was delivered at the famous Vande Mataram Hall in Amritsar, India. (Tarikh-e-Ahmadiyyat, Vol. 4, p. 255)
23 February 1933: Hazrat Musleh-e-Maudra laid the foundation stone of a residence named Al-Nusrat in Qadian. This house was a gift from Hazrat Nusrat Jehan Begum Sahibara – affectionately known as Hazrat Amma Jan – to her grandson, Hazrat Hafiz Mirza Nasir Ahmadrh. Hazrat Musleh-e-Maudra had entrusted the upbringing of his son, Hazrat Sahibzada Mirza Nasir Ahmadrh to Hazrat Amma Janra. (Tarikh-e-Ahmadiyyat, Vol. 6, p. 101)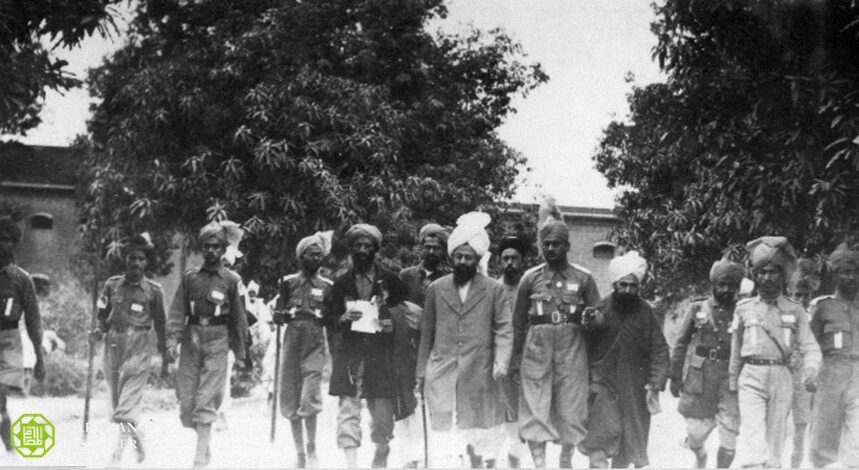 23 February 1966: By assessing the situation in Pakistan, Hazrat Khalifatul Masih IIIra emphasized the importance of building strong ties between West Pakistan and East Pakistan. (Tarikh-e-Ahmadiyyat, Vol. 23, p. 487)
24 February 1917: Hazrat Sahibzada Mirza Nasir Ahmadrh completed his first reading of the Holy Quran at the age of 8. A small gathering was arranged by Hazrat Musleh-e-Maudra to mark the event. (Tarikh-e-Ahmadiyyat, Vol. 4, p. 205)
24 February 1920: Hazrat Musleh-e-Maudra addressed members of the Jamaat who lived in Lahore. The address started at 7 pm. Though Huzoorra was addressing Ahmadi men, women and students living in Lahore, this address was for all Ahmadis around the world. The full text of this address can be read on pages 3-9 of Al Fazl, 15 March 1920. (Tarikh-e-Ahmadiyyat, Vol. 4, p. 255)