Ata-ul-Haye Nasir, UK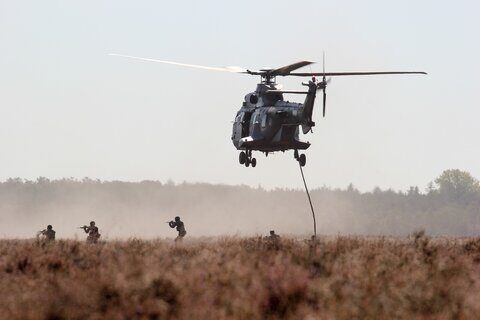 The Wall Street Journal, published a piece on the last day of 2021 titled "Who Won in Afghanistan? Private Contractors", saying that while the US lost its 20-year campaign to transform Afghanistan, many contractors won big; those who benefitted from the outpouring of government money ranged from major weapons manufacturers to entrepreneurs.
The story read, "Since the Sept. 11, 2001 attacks, military outsourcing helped push up Pentagon spending to $14 trillion, creating opportunities for profit as the wars in Afghanistan and Iraq stretched on […] One-third to half of that sum went to contractors, with five defense companies – Lockheed Martin Corp., Boeing Co., General Dynamics Corp., Raytheon Technologies Corp., and Northrop Grumman Corp. – taking the lion's share, $2.1 trillion, for weapons, supplies and other services."
The world is now – albeit slowly – accepting the fact that the extensive wars initiated by the West in Muslim countries, never helped establish world peace or resolve conflicts; instead, they caused catastrophe for those Muslim countries and boosted the arms trade and weapons industry back in the West.
Western governments spend heavy sums of their annual budgets for military supplies for their armies fighting on battlegrounds, on the other hand, they supply weapons to the extremists involved in those very battles – directly or indirectly.
Newsweek, in an article published on 18 May 2015, titled "Arming the Enemy in Afghanistan", wrote:
"It was 2010, and Jeffrey Brown, a Pentagon auditor, was walking with a U.S. Army escort through Nangarhar University in Jalalabad, an Afghan city near the Pakistani border. They had just stepped toward one of several sand-colored buildings on campus when the soldier stopped Brown and looked out at the sun-bleached hills in the distance. 'If the Taliban were shooting only AK-47s, we wouldn't have to worry,' he said. 'But we know they have M-16s, and we've taken sniper fire from those hills.'"
The piece continued to say, "Last year [2014], a U.S. audit revealed that the Pentagon lost track of many of the 465,000 light weapons the U.S. supplied to Afghan security forces. Part of the problem: shoddy American record-keeping. Many of the serial numbers on the guns were duplicated or entered erroneously in two databases. But the audit also found that some 80,000 of the weapons in question were surplus AK-47 assault rifles, which the Pentagon had replaced with M-16s but failed to take back from the Afghans."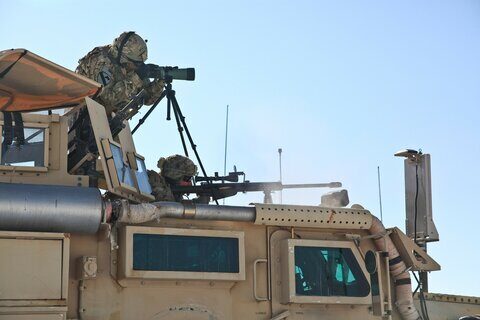 In its defence, the US argues it provided arms to the local Afghan government to fight the rebels, and it was their negligence that the Taliban somehow got their hands on those weapons. This is an utterly weak excuse by the US as it was their own negligence that they provided such dangerous weapons to an "irresponsible" government.
In an interview with the BBC in 2018, Gen John Nicholson, the head of US forces in Afghanistan, claimed that Russia was supplying arms to the Taliban, and the Russian weapons were being smuggled across the Tajik border to the Taliban. (BBC, 23 March 2018, "Russia 'arming the Afghan Taliban', says US")
After the US finally withdrew from Afghanistan in August 2021, it left behind huge amounts of weapons at the disposal of the Taliban. Reuters, on 19 August 2021, reported:
"About a month ago, Afghanistan's ministry of defense posted on social media photographs of seven brand new helicopters arriving in Kabul delivered by the United States.
"'They'll continue to see a steady drumbeat of that kind of support, going forward,' U.S. Defense Secretary Lloyd Austin told reporters a few days later at the Pentagon.
"In a matter of weeks, however, the Taliban had seized most of the country, as well as any weapons and equipment left behind by fleeing Afghan forces." (Reuters, 19 August 2021, "Planes, guns, night-vision goggles: The Taliban's new U.S.-made war chest")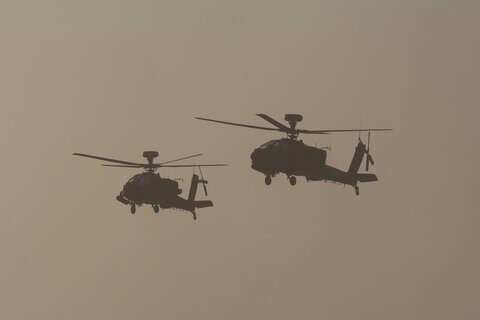 Hazrat Mirza Masroor Ahmad, Khalifatul Masih Vaa, alongside condemning the havoc and inhumanity created by extremist circles of the Muslim world, has always highlighted that the supply-chain of the weapons of extremists traced back to Western countries. For years, he has been telling the West that if they wanted to establish peace in Muslim countries, especially in the Middle East, they had to stop the weapons' supply.
On 17 October 2016, during his address at a special reception at Canada's National Parliament in Ottawa, Hazrat Khalifatul Masihaa said:
"Certain Western countries have always had an interest in the oil reserves of the Arab world and this interest has motivated their policies over a long period of time. Further, they have sold huge stocks of weapons to Muslim countries without considering the potential consequences. What I am saying is nothing new or concealed, rather it is well documented.
"For example, a recent report by Amnesty International published in December 2015 states that, 'decades of reckless arms tradinghad contributed to the terrorism conducted by Daesh. It stated that the majority of weapons being used by Daesh were originally produced in the United States and Russia.
"Furthermore, Patrick Wilcken, a Researcher on Arms Control at Amnesty concluded the report by stating, 'The vast and varied weaponry being used by ISIS is a textbook case of how reckless arms trading fuels atrocities on a massive scale.'" (www.alislam.org/articles/human-values-foundation-for-peaceful-world/)
During his address at the 14th National Peace Symposium of Jamaat-e-Ahmadiyya UK, held on 25 March 2017, Huzooraa said:
"In my opinion, there is one readymade solution that can have an instant impact and begin the process of healing the world. I refer to the international arms trade, which I believe has to be curbed and restricted. We all know that in order to fuel their economies, Western nations are selling weapons abroad, including to those nations that are embroiled in warfare and armed conflicts. For example, just a few weeks ago, it was widely reported that the new US administration is signing off on a new arms deal for the sale of sophisticated and precision-guided missile technology to Saudi Arabia.
"Furthermore, a United Nations report published last year found that when it comes to the sale of arms, normal rules of law do not apply. It found that an array of companies, individuals and countries had long been contravening an international arms embargo on Libya and supplying arms to different factions there […] A well-known CNN host recently said that curbing the arms trade could result in a loss of jobs amongst American defence companies." (www.amjinternational.org/address/curb-on-arms-trade-and-dialogue-between-nations/)
SW Londoner, while reporting on the National Peace Symposium of Jamaat-e-Ahmadiyya UK held on 17 March 2018, reported:
"The Caliph lamented the self-interest and greed exhibited by some of the world's major powers, who he accused of putting weapons before welfare.
"'Quite openly and proudly, the major powers are trading arms that are being used to kill, maim and brutalise innocent people,' he said.
"'Whilst the economies of the selling countries may attain short-term benefit, their hands are covered in the blood of hundreds of thousands of people.'" (www.swlondoner.co.uk/news/22032018-ahmadiyya-muslim-community-leader-calls-for-unity-at-national-peace-symposium/)
A man of God continuously calls the world to peace, not in mere words, but through practical steps, which investigations then go on to confirm, often years later.
---