Ata-ul-Haye Nasir, Al Hakam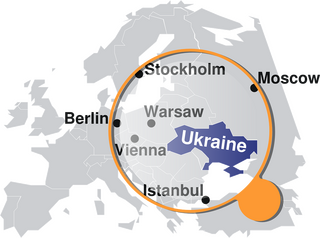 Since November 2021, tensions are rising between Russia and the West over the issue of Ukraine, and all the diplomatic options are proving to be ineffective.
During a virtual meeting on 13 February 2022, the Ahmadiyya Khalifa, Hazrat Mirza Masroor Ahmadaa had said:
"It is said that if Ukraine and Russia go to war then there is the danger of this evolving into a world war and resultantly nuclear weapons can be used.
"I have been warning of this for a long time, that governments should come to their senses. Nevertheless, from what it seems Russia says 'We have no intention [to go to war]' – America and Europe are adamant about going to war. And the current situation is that neither Europe nor Russians want to leave Ukraine. So, let's see what happens." (Al Hakam, 18 February 2022, Issue 205, p. 4)
Addressing all Ahmadis, Huzooraa said:
"It is your duty to pray. Continue to pray that Allah the Almighty safeguards you from a world war. […]
"It is prayer alone that can save you." (Ibid)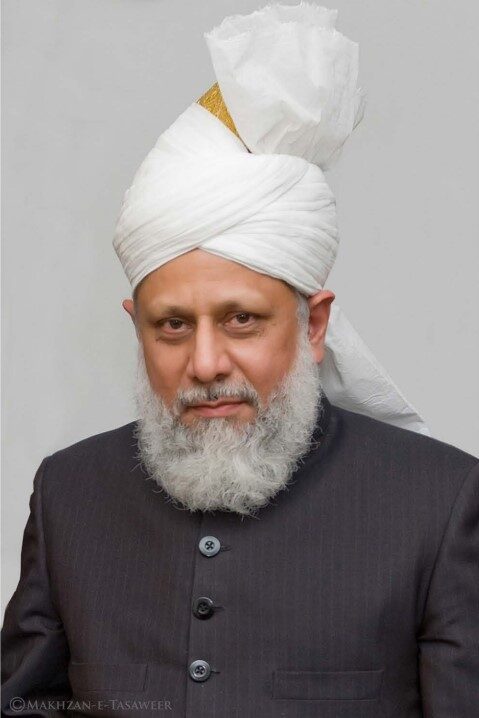 Russia was continuously building up its forces around the Ukrainian border, and the West was expressing its concern over this issue.
On 15 February 2022, Russia had announced a "partial" withdrawal of troops from the Ukrainian border after the completion of military exercises, although officials in the US and Europe said they had seen no evidence to support the claim.
The NATO leaders are accusing Russia of preparing to fabricate a pretext for an invasion of Ukraine by creating a false-flag operation.
Since 16 February 2022, tensions are rising in eastern Ukraine after Russian-backed separatists launched an intense artillery barrage across the line of control with Ukrainian forces, shelling a nursery school and injuring three people. (The Guardian, 17 February 2022, "Shelling by Russian-backed separatists raises tensions in east Ukraine")
"Separatist leaders in eastern Ukraine announced a mass 'evacuation' of civilians to Russia on Friday [18 February], shortly before a car bomb exploded – raising fears a critical moment has been reached in Kremlin 'false flag operations' that could be used to justify military action. The self-proclaimed Donetsk People's Republic (DPR) packed civilians onto buses as warning sirens blared." (Independent, 18 February 2022, "Pro-Russia rebels 'evacuate' Ukrainians as Donetsk bombing fuels 'false flag' claims")
On 19 February 2022, while speaking at the Munich Security Conference, Jens Stoltenberg, NATO's secretary-general said that international "peace cannot be taken for granted" and warned that Russian President Vladimir Putin "will only get more NATO" on his borders amid aggression against Ukraine. He further said:
"NATO is a defensive Alliance. We are not threatening Russia or anyone else. But we will take all necessary measures to protect and defend all Allies." (NATO website, accessed 19 February 2022, www.nato.int/cps/en/natohq/opinions_192204.htm)
On the same day, Ukraine's joint forces command reported intense shelling from Russian-backed separatists against Ukrainian civilians.
On the other side, Russia successfully test-fired its nuclear-capable ballistic and hypersonic missiles as part of the annual strategic Grom exercises. Rob Lee, a Russian military expert and fellow at the Foreign Policy Institute said that the timing of these exercises was significant, and it seemed to be a signal to NATO not to interfere if Russia invades Ukraine. (The Guardian website, accessed 19 February 2022, www.theguardian.com/world/live/2022/feb/19/russia-ukraine-news-crisis-latest-putin-biden-kyiv-russian-invasion?filterKeyEvents=true)
The Ukrainian foreign ministry said that Russia was targeting a humanitarian convoy from the office of the United Nations commissioner for refugees, as it returned from separatist-controlled territory, and the attack represented a "gross violation" of ceasefires agreements. (Ibid)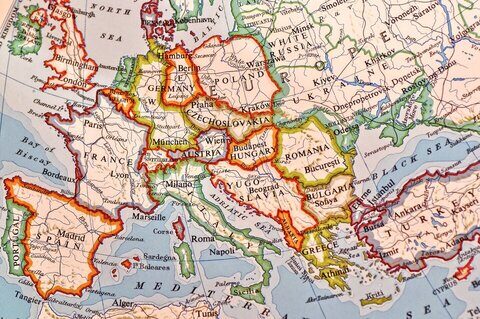 Russia and Belarus announced an extension of military drills near Ukrainian borders. Upon this, Ukraine's foreign minister, Dmytro Kuleba said:
"It's time to act. I am officially saying that there are all the grounds to implement at least a part of sanctions prepared against Russia, now." (Reuters, 20 February 2022, "Ukraine says it's time to implement some sanctions against Russia")
On 20 February, the US embassy in Russia issued a security alert which read:
"According to media sources, there have been threats of attacks against shopping centers, railway and metro stations, and other public gathering places in major urban areas, including Moscow and St. Petersburg as well as in areas of heightened tension along the Russian border with Ukraine." (https://ru.usembassy.gov/security-alert-u-s-mission-russia-february-20-2022/)
Russia's foreign ministry spokesperson, Maria Zakharova questioned if the United States had passed on the information about possible attacks to Russia. "And if not, how is one to understand all of this?" (Reuters, 20 February 2022, "U.S. embassy tells Americans: have an evacuation plan from Russia")
UK prime minister, Boris Johnson said that evidence suggests Russia is planning "the biggest war in Europe since 1945."
He told the BBC's Sophie Raworth in an interview, "All the signs are that the plan has already in some senses begun." (BBC, 20 February 2022, "Ukraine: Russia plans biggest war in Europe since 1945 – Boris Johnson")

The threat of a Russian invasion of Ukraine is causing food prices to fluctuate, and risks pushing families across the Middle East and North Africa into severe hunger. Russia is the largest exporter of wheat in the world, while Ukraine has significantly climbed the ranks in grain exports over the last decade. Families who already face skyrocketing food prices could see the cost of staple items climb even higher if supply chains are disrupted, experts have warned. (The Telegraph, 20 February 2022, "Russian invasion risks pushing families across Middle East and North Africa into severe hunger")
Abeer Etefa, spokesperson for the World Food Programme, said:
"We've had volatility in the market even in the past few days, because of worries of potential conflict. The price of grains has started to fluctuate."
He added:
"Food prices are already at a high. We're worried that people in the Middle East and Africa could become even more vulnerable if supplies are disrupted." (Ibid)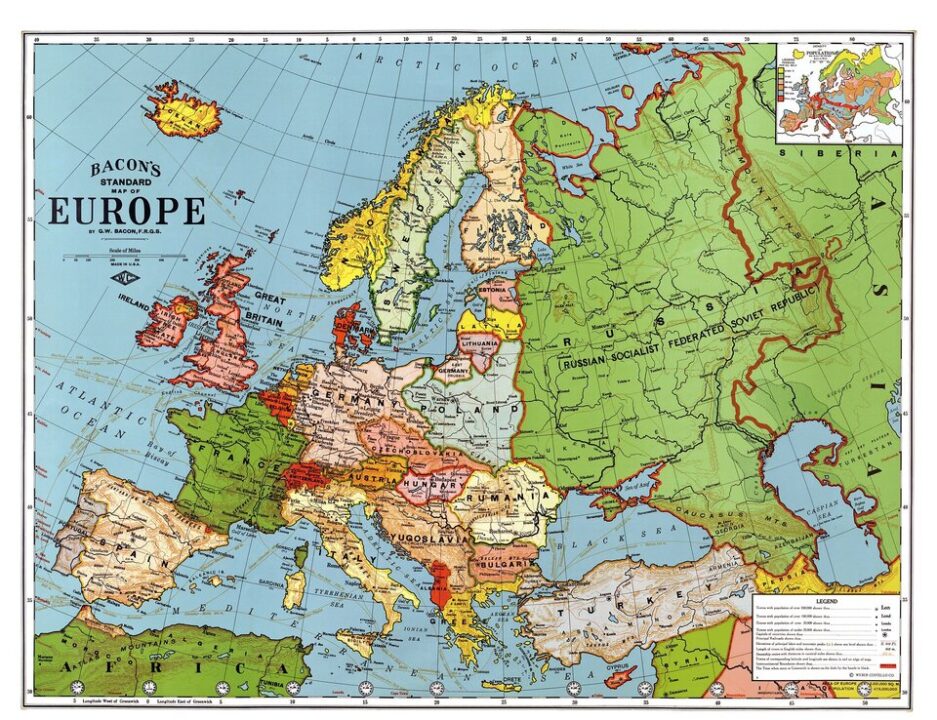 European Commission President, Ursula von der Leyen disclosed some details of the sanctions Moscow would face if it invaded Ukraine, saying Russia would be cut off from international financial markets and denied access to major export goods. She added that sanctions would be imposed on "all goods we make that Russia urgently needs to modernise and diversify its economy, where we are globally dominant and they have no replacement." (Reuters, 20 February 2022, "Russia could lose financial markets access, advanced goods if it invades Ukraine – EU chief")
CNN reported that the new satellite imagery, collected by Maxar on 20 February, showed intensified activity among Russian units close to Ukraine's northeastern border, with units that were in garrisons appearing to take up field positions. (CNN website, accessed 21 February 2022, https://t.co/MLr2GbCeLP)
The French president, Emmanuel Macron had invited Vladimir Putin and Joe Biden to attend a summit aimed at de-escalating the Ukraine crisis, and the leaders agreed in principle, Macron's office had announced, amid further US warnings that war is imminent. The Élysée Palace put out a statement on Sunday evening following last-minute diplomatic efforts by the French president to try to dissuade Russia from invading Ukraine. (The Guardian, 21 February 2022, "Macron paves way for potential Putin-Biden summit on Ukraine crisis")
"Presidents Biden and Putin have each accepted the principle of such a summit," the statement said. "Its content will be prepared by secretary of state Blinken and Minister [Sergei] Lavrov during their meeting on Thursday 24 February. It can only be held if Russia does not invade Ukraine." (Ibid)
On 21 February, Russian President Vladimir Putin delivered a video address to the nation, following the initiative of the country's lower house of parliament and security council to recognise two Russian-backed breakaway regions in eastern Ukraine as independent entities. He said:
"I deem it necessary to make a decision that should have been made a long time ago – to immediately recognise the independence and sovereignty of the Donetsk People's Republic and the Lugansk People's Republic."
He added:
"Those who seized power and keep power in Kyiv, we demand they stop the hostilities immediately. Otherwise, all the responsibility for the possible continuation of the bloodbath will be on the conscience of the regime that is ruling in Kiev", and "If Ukraine was to join NATO it would serve as a direct threat to the security of Russia."
He further said:
"I want to say clearly and directly that in the current situation, when our proposals for an equal dialogue on fundamental issues have actually remained unanswered by the United States and NATO, when the level of threats to our country is increasing significantly, Russia has every right to take retaliatory measures to ensure its own security. That is exactly what we will do." (Reuters, 21 February 2022, "Extracts from Putin's speech on Ukraine")
In response, the NATO Secretary-General, Jens Stoltenberg said:
"I condemn Russia's decision to extend recognition to the self-proclaimed 'Donetsk People's Republic' and 'Luhansk People's Republic.'"
He added:
"This further undermines Ukraine's sovereignty and territorial integrity, erodes efforts towards a resolution of the conflict, and violates the Minsk Agreements, to which Russia is a party." (BBC website, accessed 21 February 2022, www.bbc.co.uk/news/live/world-europe-60454795)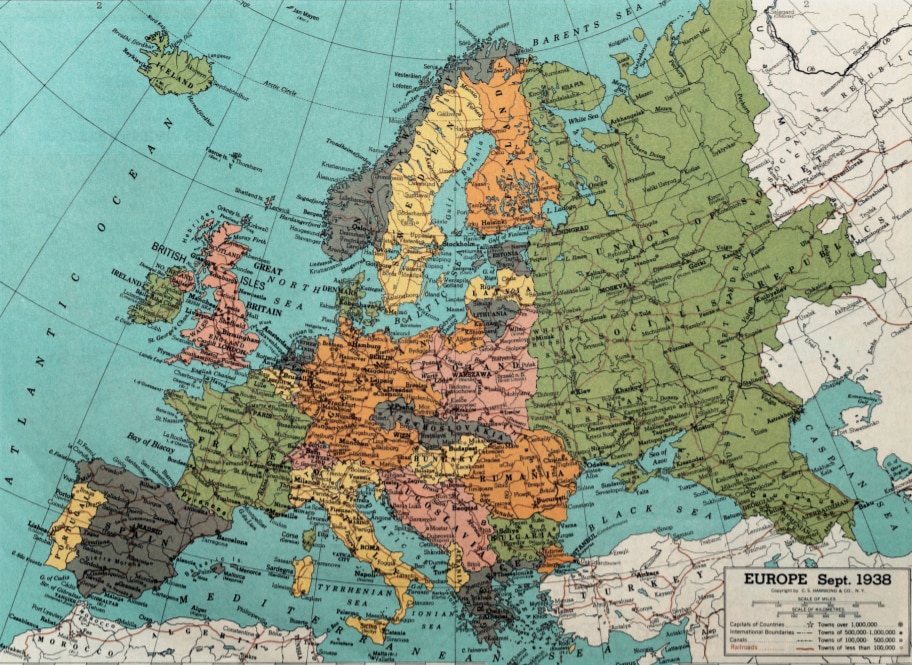 Financial Times reported:
"Vladimir Putin has ordered Russian troops into Ukraine on a 'peacekeeping mission' after recognising two Moscow-backed breakaway territories.
"Putin's decrees, published by the Kremlin in the early hours of Tuesday morning, ordered the armed forces to enter the Donetsk and Luhansk People's Republics.
"The decree says the troops are to remain in the territory until both separatist states sign treaties about 'friendship, co-operation, and mutual aid.'" (Financial Times website, accessed 21 February 2022, www.ft.com/content/d0b9bab8-9445-4e16-b370-fda85fd5f431)
As a reaction, Western countries are imposing sanctions on Russia. UK prime minister, Boris Johnson announced sanctions against five Russian banks and three Russian individuals. Moreover, Germany announced that it would suspend certification of the Nord Stream 2 gas pipeline. (BBC website, accessed 22 February 2022, www.bbc.co.uk/news/live/world-europe-60454795)
The Russian foreign ministry said that Russia is not planning to send troops to eastern Ukraine "for now" but will do so in case of a "threat". The Deputy Foreign Minister told the AFP news agency that the treaties include the provision of "military aid" but added that "speculation" on troop deployments should be avoided. "For now, no one is planning to send anything anywhere. If there is a threat, then we will provide assistance in accordance with the ratified treaties." (Ibid)
Vladimir Putin, during an address, asserted that the Minsk Protocol, an agreement which sought to end war in the Donbas region of Ukraine, "no longer exists". For this reason, Mr Putin said, he has no commitments to adhere to. (Sky News website, accessed 22 February 2022, https://news.sky.com/story/ukraine-live-updates-russia-recognises-donetsk-and-luhansk-sanctions-invasion-12541713)
US president Joe Biden, speaking to reporters at the White House, said that the United States would impose sanctions against two large Russian financial institutions and Russian sovereign debt. Sanctions were imposed against Russian elites and their family members as well, administration officials said. Biden also said, "This is the beginning of a Russian invasion of Ukraine." (Reuters, 22 February 2022, "Biden puts sanctions on Russian banks and elites as he says Ukraine invasion has begun")
Ukraine's security council has approved plans to declare a state of national emergency, in response to the growing threat of a Russian invasion. It will cover all areas of the country except the separatist regions of Donetsk and Luhansk, and will last an initial 30 days, with an option to extend it by a further 30 days. Lesia Vasylenko, an MP, also stated that imposing martial law "may be an option". (The Telegraph website, accessed 23 February 2022, www.telegraph.co.uk/world-news/2022/02/23/russia-ukraine-invasion-latest-news-putin-troops-nato-war/)
Ukrainian Foreign Minister, Dmytro Kuleba, while speaking at the United Nations General Assembly, called for "swift, concrete and resolute actions." He said that we are at a critical juncture in world history – and the world's actions today will define it for decades to come. He further said that we have all read about the mistakes that politicians made in the run up to other world wars – and urged countries not to repeat the mistakes of the past. (BBC website, accessed 23 February 2022, www.bbc.co.uk/news/live/world-europe-60454795)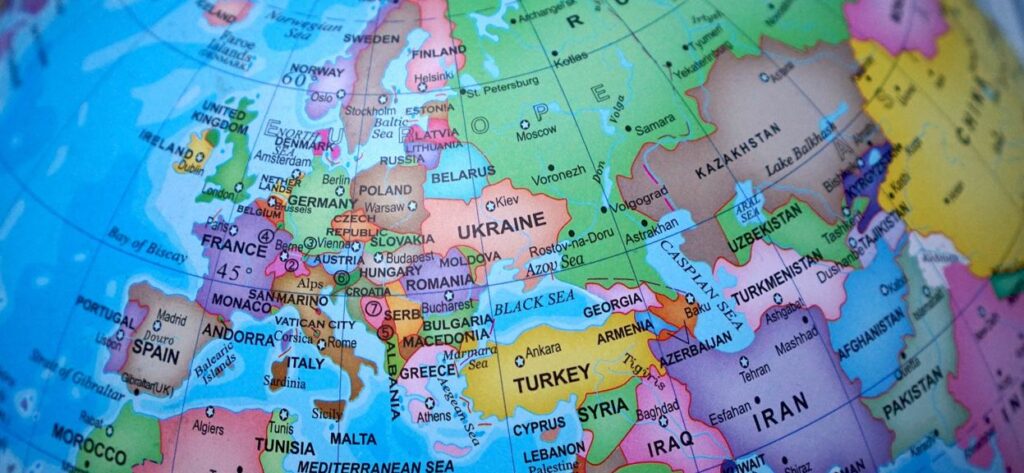 On 24 February 2022, Russian President Vladimir Putin announced a "military operation" in Ukraine's Donbas region. He made the declaration in a televised speech at the same time as the UN Security Council was imploring him to stop. The Ukrainian president Volodymyr Zelensky said that an invasion "could be the beginning of a big war on the European continent." (BBC website, accessed 24 February 2022, https://www.bbc.co.uk/news/live/world-europe-60454795)
BBC reported:
"Ukraine's UN ambassador Sergiy Kyslytsya says Russia's UN envoy has confirmed that his president declared 'a war on my country', reports Reuters news agency. The Ukrainian interior ministry tells CNN: 'The invasion has begun.'" (Ibid)
The foreign minister of Ukraine tweeted:
"Putin has just launched a full-scale invasion of Ukraine. Peaceful Ukrainian cities are under strikes. This is a war of aggression. Ukraine will defend itself and will win. The world can and must stop Putin. The time to act is now."
World leaders need to realise that this is one of the most decisive moments in modern history. In fact, it is the make or break moment for not only the contemporary world but also for future generations.
The world powers must reconsider their plans, and try their utmost to avoid those paths, which could lead the world towards complete devastation.
They must learn some lessons from the past, and stay firm on their recent pledge, where five of the world's most powerful nations – the US, Russia, China, the UK and France – had agreed that "a nuclear war cannot be won and must never be fought".
If they fail to remain loyal to this pledge, the world could face huge devastation, about which Hazrat Mirza Masroor Ahmadaa, Khalifatul Masih V has been warning the world for the past two decades.
---