Ata-ul-Haye Nasir, Al Hakam
Five of the world's most powerful nations – the US, Russia, China, the UK and France – have agreed that "a nuclear war cannot be won and must never be fought" in a rare joint pledge to reduce the risk of such a conflict ever starting. (The Guardian, 3 January 2022, "Five of world's most powerful nations pledge to avoid nuclear war")
The Guardian reported:
"Such a common statement on a major issue of global security has become a rarity at a time of increasing friction between Russia, China and the west. With Moscow threatening to invade Ukraine and China signalling its readiness to use military force against Taiwan, the joint statement represents a renewed commitment to prevent any confrontation turning into a nuclear catastrophe." (Ibid)
Hazrat Mirza Masroor Ahmadaa, Khalifatul Masih V had been calling the world leaders for a long time towards establishing world peace and warned them to avoid the usage of nuclear weapons which could initiate huge destruction.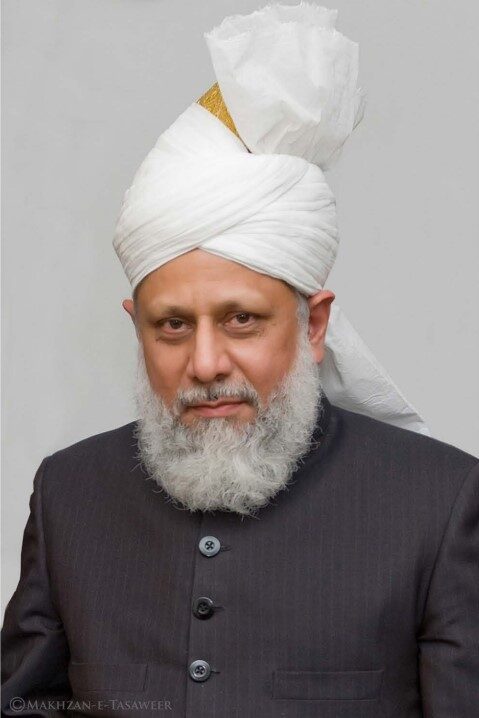 During his Friday Sermon on 9 May 2003, while warning of the horrific consequences of atomic warfare, Hazrat Khalifatul Masih Vaa said:
"These incidents [of nuclear devastation] were witnessed in the Second World War even when those atomic bombs were of low capacity. Now, much more powerful atomic bombs have been developed. It is apparent from the current situation of the world that it is hastily moving towards destruction. Therefore, as always, it is the responsibility of Jamaat-e-Ahmadiyya which has a deep love for humanity, that they should pray and pray fervently to save humanity. May the world recognize God and save itself from destruction as much as possible." (Khutbat-e-Masroor, Vol. 1, p. 30)
On 24 March 2012, during his keynote address at the 9th Annual Peace Symposium of Jamaat-e-Ahmadiyya UK, Huzooraa said:
"Japan is the one country to have experienced the abhorrent consequences of atomic warfare, when it was attacked by nuclear bombs during the Second World War […] The nuclear bombs that were used at that time and which caused widespread devastation, were much less powerful than the atomic weapons that are possessed by even very small nations today […] Let it be clear that if nuclear weapons are used again today, then it is quite possible that parts of certain countries could be completely wiped off the map. They could cease to exist […]
"Recently, a very senior Russian military commander issued a serious warning about the potential risk of a nuclear war. It was his view that such a war would not be fought in Asia or elsewhere, but would be fought on Europe's borders, and that the threat might originate and ignite from Eastern European countries." (www.reviewofreligions.org/6305/the-devastating-consequences-of-a-nuclear-war-and-the-critical-need-for-absolute-justice/)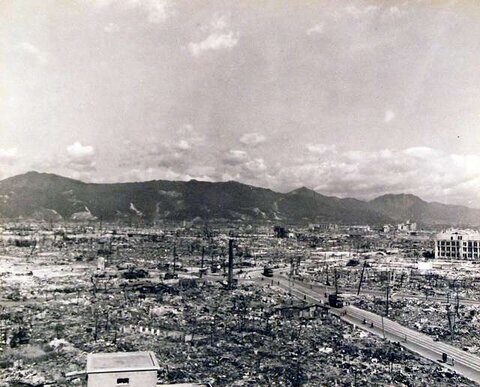 On 9 March 2019, while addressing the 16th Annual Peace Symposium of Jamaat-e-Ahmadiyya UK, Huzooraa stated:
"If there is a nuclear war, we will not only be destroying the world today but we will also be leaving behind a lasting trail of destruction and misery for our future generations. Hence, we must pause and reflect on the consequences of our actions. We should not consider any issue or conflict, whether within a country or at an international level, to be insignificant." (www.pressahmadiyya.com/press-releases/2019/03/head-ahmadiyya-muslim-community-warns-intensifying-global-hostilities-risk-disastrous-nuclear-war/)
If we look around the world, there are several conflicts all over the globe, which are causing great tensions between many major powers.
One such conflict is the Russia-Ukraine conflict, which had begun in February 2014, over the status of Crimea and parts of the Donbas.
Recently, during a speech on 21 December 2021, the Russian president, Vladimir Putin said that he will consider a military response if Russia feels threatened by NATO. The Guardian reported:
"By massing troops at Ukraine's borders, however, Russia has made it clear that an attack is on the table.
"'If our western counterparts continue a clearly aggressive line, we will undertake proportionate military-technical countermeasures and will respond firmly to unfriendly steps,' Putin said in televised remarks. 'I'd like to stress that we are fully entitled to do that.'" (The Guardian, 21 December 2021, "Putin warns of possible military response over 'aggressive' Nato")
On 30 December 2021, Financial Times stated:
"As Vladimir Putin threatens possible military action on Ukraine, western military analysts say Russia's president could contemplate a wide range of scenarios – from targeted missile strikes to a limited incursion from the east or south of the country, and even a full-scale invasion backed by cyber warfare […] US intelligence information shared with European allies suggests Russia is preparing a possible invasion, according to US and EU officials, who gave the caveat that Putin had not yet made a final decision." (Financial Times, 30 December 2021, "Airstrikes or invasion: what are Putin's military options for Ukraine?")
Then, on 31 December 2021, The New York Times reported:
"Russia's foreign minister, Sergey V. Lavrov, warned on Friday that the Kremlin perceives the United States and its allies as stoking the war in eastern Ukraine […] 'Unfortunately, we see the United States and other NATO nations supporting the militaristic intentions of Kyiv, provisioning Ukraine with weapons and sending military specialists,' Mr Lavrov said." (The New York Times, 31 December 2021, "Russian Foreign Minister Levels New Warning on Ukraine")
CNN reported that the American President, Joe Biden told Ukrainian President Volodymyr Zelensky on 2 January 2022, that the US and its allies "will respond decisively if Russia further invades Ukraine", according to a readout of a call between the two leaders provided by the White House. (CNN, 3 January 2022, "Biden tells Ukrainian president US 'will respond decisively if Russia further invades'")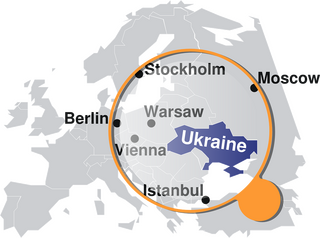 Mercy Kuo, an author from The Diplomat, had a conversation with Karen-Anna Eggen, a PhD fellow at the Norwegian Institute of Defence Studies. While answering a question, Karen-Anna Eggen said:
"Both Ukraine and Taiwan are small powers grappling with a persistent, and recently growing, threat posed by greater powers, in this case, Russia and China, who both believe these states are rightful parts of their territory or at least sphere of influence in the case of Ukraine. This takes place in a context of heightened global tensions and great power rivalry. The U.S. is a part of both conflicts, although it has not extended the same security guarantees to Ukraine as to Taiwan." (The Diplomat, 4 January 2022, "Russia-Ukraine Tensions: Signals to China – Insights from Karen-Anna Eggen")
On 4 January 2022, NATO announced to hold a virtual meeting of foreign ministers from the 30 member nations to assess the situation in Ukraine and upcoming talks with Russia. "The extraordinary meeting of the alliance members on Friday will kick off a week of intense diplomacy over the military buildup on Ukraine's borders and initiatives to ease the tension between the Cold War foes." (Independent, 4 January 2022, "NATO to hold foreign ministers meeting over Ukraine")
On 5 January 2022, Josep Borrell, EU's top diplomat visited the east Ukraine front, which was welcomed by Kyiv as a show of solidarity against the threat of a major new military confrontation with Moscow. He flew by helicopter to the easterly Luhansk region, the first EU High Representative to do so since the outbreak of the conflict in 2014, as part of a Western diplomatic push in support of Ukraine.
"A very timely visit against the background of Russian blackmail, escalation and threats," Ukrainian Foreign Minister Dmytro Kuleba said in a statement while accompanying Borrell. (Reuters, 5 January 2022, "EU's top diplomat visits east Ukraine front to show support against Moscow")
Taiwan's conflict is also starting to heap up, as stated by the Daily Mail:
"China could carry out a surprise attack on Taiwan by turning military drills near the island into a genuine invasion, Taipei's defence ministry has warned in a new report." (Daily Mail, 13 December 2021, "China could carry out a surprise attack on Taiwan by turning drills near the island into a genuine invasion, Taipei fears")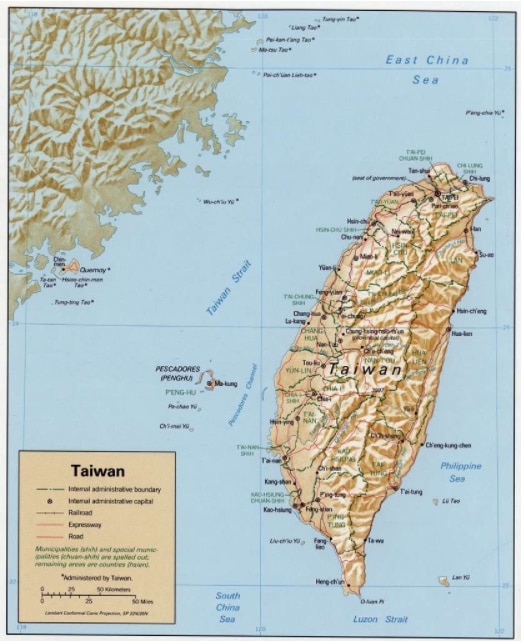 Then, Reuters reported on 22 December 2021, that Taliban soldiers in Afghanistan disrupted the erecting of a security fence by the Pakistani military along the border between the two countries. Reuters also quoted Afghan defence ministry spokesman, Enayatullah Khwarizmi, who confirmed this incident. (Reuters, 22 December 2021, "Afghan Taliban stop Pakistan army from fencing international border")
Even though this dispute about the fences on the Durand Line is not a new one, but the recent incident has raised some eyebrows.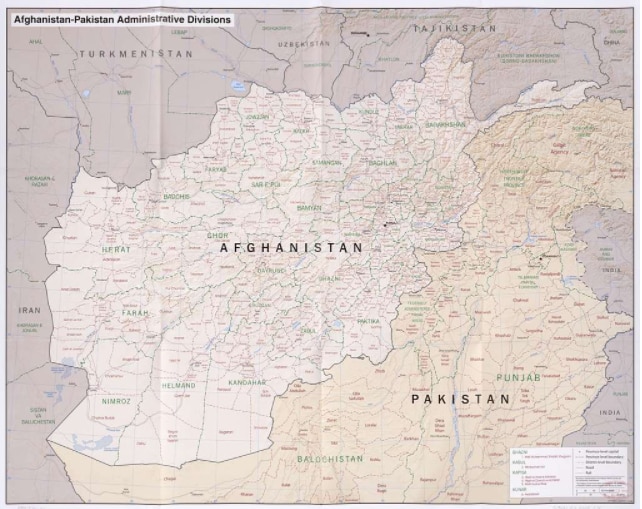 There is another ongoing conflict between India and China as well over some disputed territories. Recently, China has "renamed" 15 places in the north-eastern state of Arunachal Pradesh, India, in a region which Beijing claims is "South Tibet". China's civil affairs ministry announced that it had "standardised" in Chinese characters and Tibetan and Roman alphabets, the names of 15 places in Zangnan or South Tibet, according to a report by the state-run Global Times daily. (Independent, "China 'renames' 15 places in India in latest spat between the two powers")
In response, Arindam Bagchi, a spokesperson for India's federal external affairs ministry, said that "Arunachal Pradesh has always been, and will always be an integral part of India. Assigning invented names to places in Arunachal Pradesh does not alter this fact." (Ibid)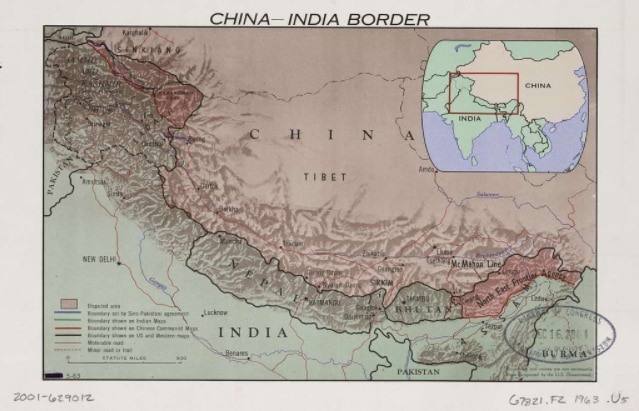 Moreover, there are the on-going conflicts in Kashmir and Palestine as well.
In recent times, the anti-Muslim campaigns by some extremist elements of the Indian society have also intensified to an alarming extent.
For the last 19 years, Hazrat Khalifatul Masih Vaa had been calling the world leaders towards establishing world peace and granted valuable guidance in this regard.
On 29 November 2020, during a virtual mulaqat of Majlis Atfal-ul-Ahmadiyya Germany with Hazrat Khalifatul Masih Vaa, a tifl asked Huzooraa, "Would life ever become normal again after Covid?" Huzooraa replied:
"Allah the Exalted knows best. Even though it may return to normal, the economic state that has developed after the coronavirus pandemic will have consequences for the world. Even if there is no physical warfare or major conflict, it will still take years for the global economic situation to stabilise. However, usually, we observe that the economic situation worsens under such circumstances which more often than not leads to warfare.
"By looking at the current situation of the world, it does seem that it could eventually lead to wars. If a war is ignited after the coronavirus, then the situation of the world will become even more perilous and it will take many years for the situation of the world to return to normal.
"So, we must pray that may Allah the Exalted grant the people of the world sense and wisdom so that instead of bowing before materialism and usurping the rights of one another, the world's leaders and nations are able to see sense and strive for peace and harmony. If they try to work together so that the world becomes more united, they will be able to return the situation to normal much faster. If such efforts are not made, then the situation will not return to normal and it may take many years for the situation to return to normal and a very dire situation will unfold.
"However, I feel that it is quite possible that a war or a conflict could break out after this pandemic of coronavirus ends and its ruinous effects could last for many years before it returns to normality. Thus, we must pray that such circumstances may not arise, that may lead to wars and that world leaders act with sense so that the global situation can stabilise as quickly as possible and return to normal. To achieve this, it is necessary that mankind turns towards God […] We should inform people that there is only one solution to help the situation of the world return to normal and that is for mankind to turn to Allah the Exalted and to fulfil His rights and the rights of His creation." (Al Hakam, 29 October 2021, Issue 189, pp. 7-9)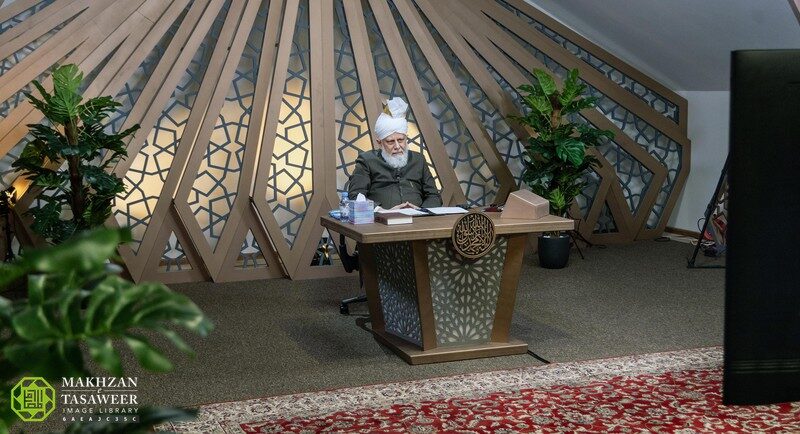 On 22 May 2021, during a virtual meeting of the Gambian journalists with Hazrat Amirul Momineenaa, a journalist referenced Huzoor's book, World Crisis and the Pathway to Peace, and said that Huzooraa had paid a lot of emphasis on global peace. He asked about the importance of justice and why it was crucial to speak out against injustices. In response, Huzooraa said:
"[…] In the case of worldly affairs, if there is no justice, there is no peace. If you have double standards, as we can see in today's world shown by the big powers, they cannot maintain peace in the world. This is what happened when the League of Nations was formed. The League of Nations was formed to maintain justice and give equal rights to each and every nation, but it failed. Resultantly, there was an eruption of the Second World War. And the same is happening with the UNO – they are not maintaining justice, they have double standards for poor countries and for the rich countries, for Western countries and African and Asian countries. This is why you can see there is disturbance in the world today. So, if there is no justice, there is no peace." (Al Hakam, 28 May 2021, Issue 167, pp. 1-2)
On 11 September 2021, during a virtual meeting of UK Khuddam with Hazrat Amirul Momineenaa, a question was asked as to what was Huzoor's opinion on the current state of the world? In response, Huzooraa said:
"You see, if people do not recognise their Creator and their Lord – Allah the Almighty – and do not discharge their duties to Him and what Allah the Almighty has told us to do, if they do not do it, then the world is going to doom itself very fast. This is why we are here. We have to let the people understand that 'if you do not practice what Allah the Almighty has said, if you do not change yourself, then this is going to be your fate'. And only those will be saved from a bad end of their lives who remember Allah the Almighty.
"Everywhere you see, there are atrocities, there are cruelties, brutalities happening – whether it is being done by the big powers to the poorer nations, or whether it is within the nations, within the Muslim ummah or even small countries. Everywhere there is chaos.
"We have to help them understand what their duties are. And this is the duty of an Ahmadi, to inform people and this is a great responsibility on our shoulders.
"This is why I have been telling, all the time, to the people of the world – to politicians, to leaders – that they ought to change themselves and try to establish true justice, absolute justice in the world and discharge their duties to their Creator and their fellow beings. Otherwise, there is no guarantee [about] what is going to happen, and what we can see is a very dark and bleak end of this world." (Al Hakam, 17 September 2021, Issue 183, p. 6)
During a virtual meeting on 13 February 2022, while answering a question in regards to the possibility of the third world war, Huzooraa said:
"It is said that if Ukraine and Russia go to war then there is the danger of this evolving into a world war and resultantly nuclear weapons can be used.
"I have been warning of this for a long time, that governments should come to their senses. Nevertheless, from what it seems Russia says 'We have no intention [to go to war]' – America and Europe are adamant about going to war. And the current situation is that neither Europe nor Russians want to leave Ukraine. So, let's see what happens."
May Allah enable the world leaders to pay heed to the most sincere advice and guidance given by Hazrat Khalifatul Masihaa. Amin.
---